Thewater-based pomade is now an established product. It is also impossible to keep track of the number of brands that have one on the shelves; we know Uppercut Deluxe , Reuzel , Suavecito , Layrite , BluMaan and many more! Yet it is not all one pot wet, or yes, wet, but not all the same. There are differences in hold, shine, but also other quality differences, which are determined by how hard the product becomes and what it does to your hair.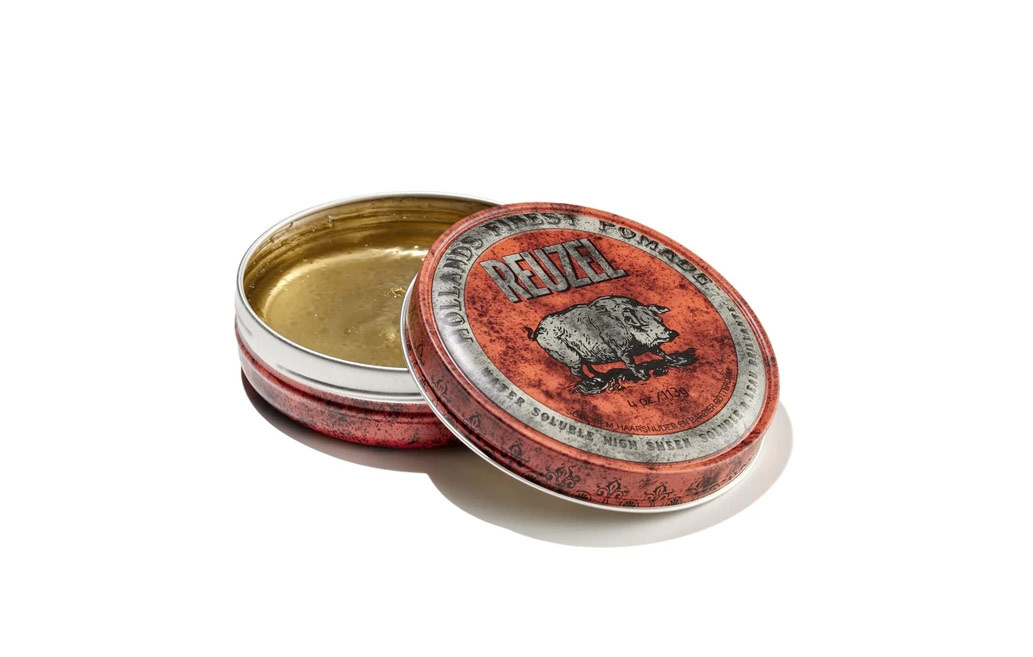 Between that whole mountain of pomade there are a few that stand out, who are not known to the general public for nothing. One of them even comes from Dutch soil, Reuzel! Reuzel's first water-based pomade is the Reuzel Red High Sheen Pomade . As far as we're concerned, still Reuzel's best pomade. Not too hard, but strong enough. Of course we all know Reuzel's story by now, otherwise you can read it here.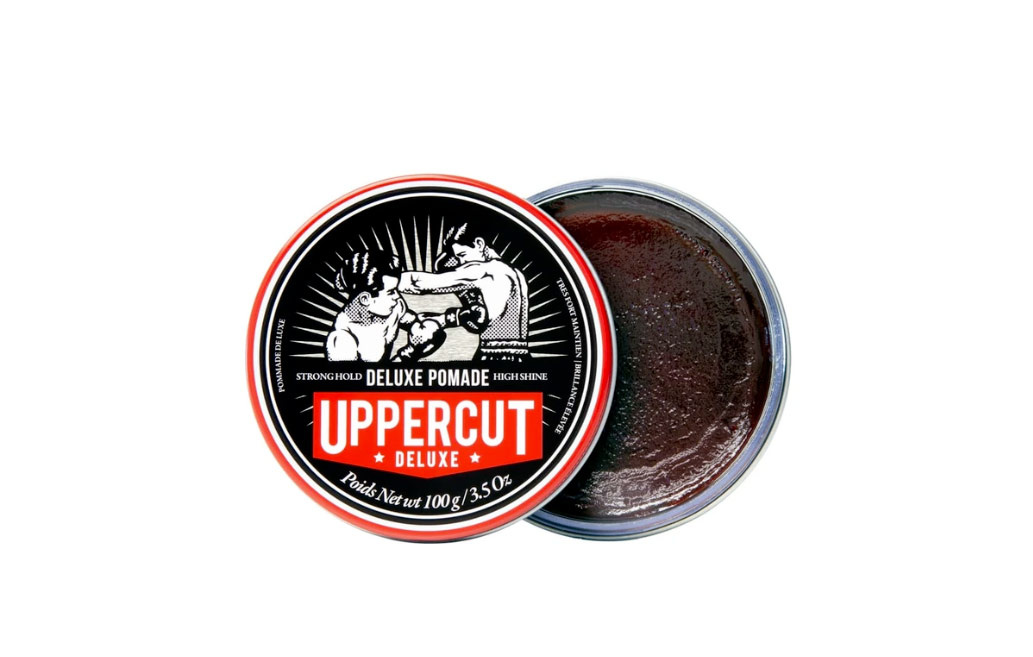 Another pomade that the red Reuzel is often compared to is the Uppercut Deluxe Pomade . Also a pomade that is known as one of the best on the market! The pomade was developed 13 years ago by a barbershop in Australia. The product was developed out of the frustration of owners Luke Newman and Steve Purcell. At that time, they still had to make do with mediocre products that were often more aimed at women. Barbershops were also not as popular as they are now. A shop aimed at grooming men was considered strange.
That is why they started working on their own product as an expression of love towards the customers. For those customers it was a real mancave where friends gathered to talk about men's affairs and get a shave and haircut. The pomade had to be something that fits that feeling and that any man would be proud to use. This is how the uppercut pomade was born. The name comes from Luke Newman's grandfather, one of the founders. He was a boxer nicknamed the 'uppercut' during the Great Depression in Australia, and traveled all over the country boxing.
Reuzel Red Pomade vs Uppercut Deluxe Pomade
The Uppercut Pomade has been around for a while, but both pomades enjoy equal fame. They are therefore often compared with each other. They do not differ much in terms of properties. We tested them both and put them side by side to give our verdict.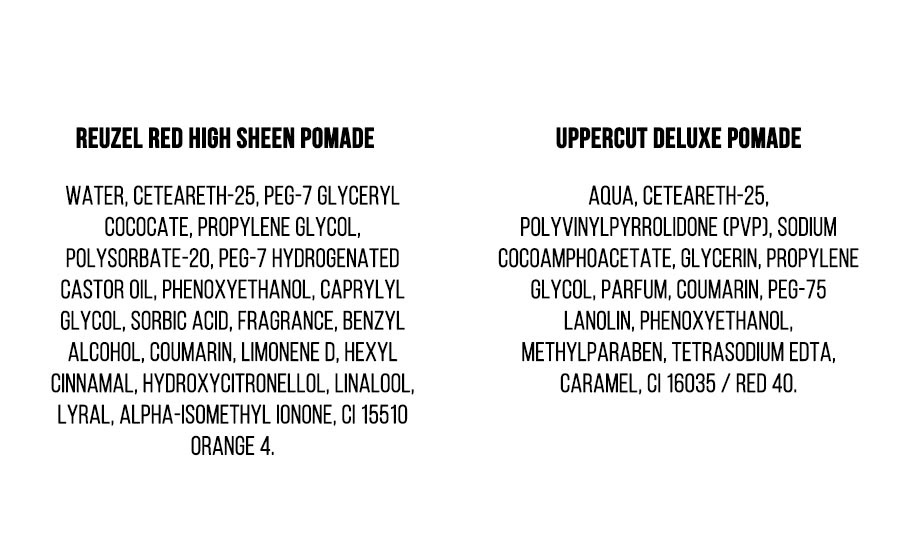 Ingredients
The ingredients of the two products have many similarities. The main difference is in the proportions. This also makes the pomades different from each other. What is striking is that De Reuzel has thought a little more about the use of skin- and hair-friendly ingredients. As you can see, the Uppercut Deluxe pomade contains parabens. Although parabens reduce the risk of allergic reactions and make the product last longer, there is a lot of discussion about the substance. There is still no hard evidence that it is bad for your health. So it's totally up to you whether you want to use it or not. In any case, the amount is negligible since the substance is almost at the end of the list. Score: 1 – 0 for Lard .


Odor
Let's get straight to the most subjective part of this battle. There is nothing as personal as scent. That's why we're sticking to what the majority thinks of it for now. The smell of the uppercut pomade is known as 'smooth coconut'. Does it remind us of a combination of coconut, vanilla and a little caramel? The scent is not overpowering when it is in your hair. We can appreciate it!
The scent of Reuzel is known as 'subtle vanilla cola', but we also think it has something fruity. We personally find the scent of the Uppercut nicer and more subtle. Score: 1 – 1 tie.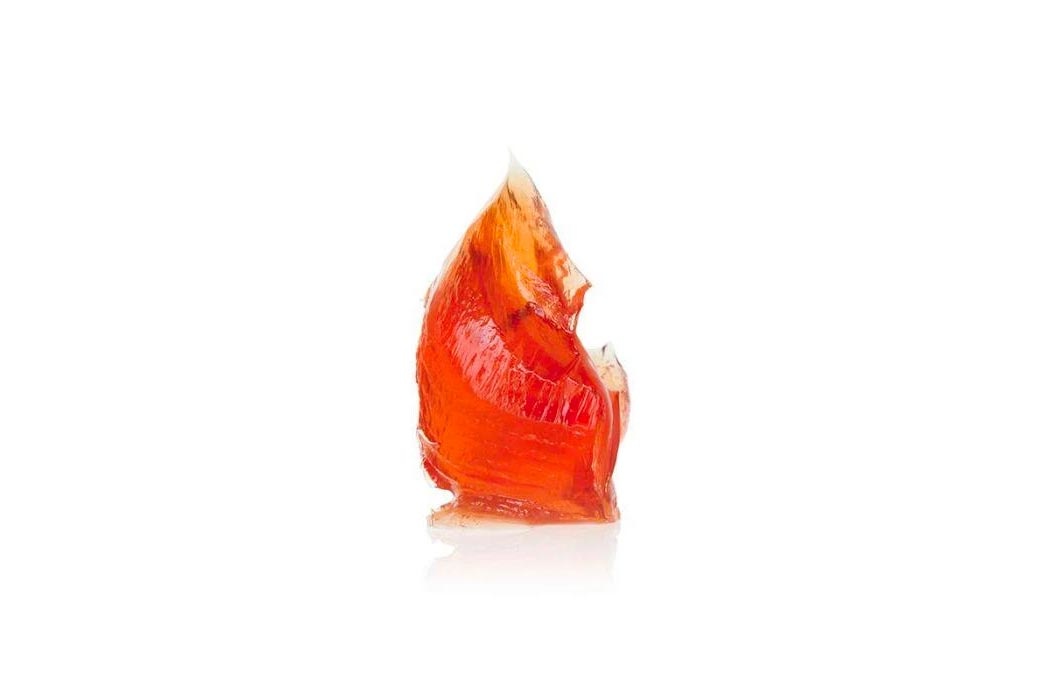 Structure and apply in the hair
The differences here are very small. You can easily remove both pomades from the jar with your finger. The Reuzel only goes a little smoother, really buttery soft. Dividing through the hair is also a bit easier with the Reuzel. Score 2 – 1 for Lard.

Styling
Once in the hair you want the product to do exactly what you intend it to do. The Reuzel does this better than Uppercut. The control that the pomade gives you is very good. Your hair follows exactly what you do with your hands through your hair. Score: 3 – 1 for Reuzel.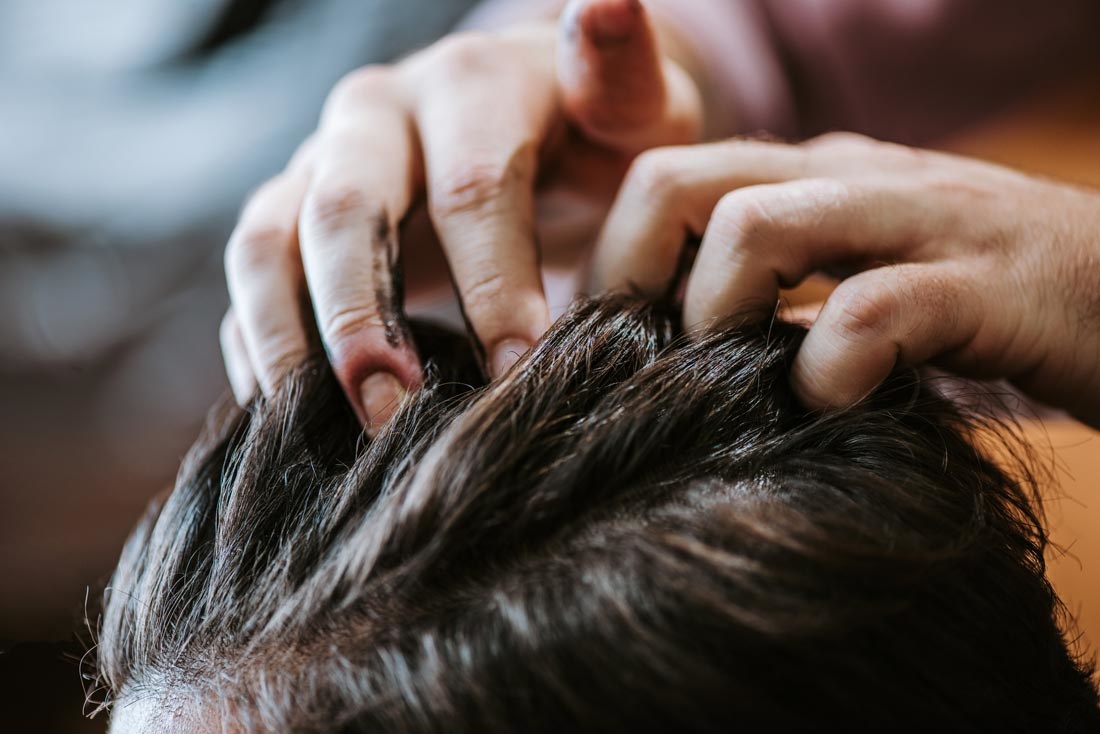 Hold
Both pomades claim to give a medium hold but are both a bit stronger than the average medium hold pomades. Especially the Uppercut Deluxe pomade is doing really well. You need less of it to get and keep your hair in shape. The difference is small. Still, this point goes to Uppercut. Score: 3 – 2 for Reuzel.


shine
The Reuzel Red Pomade claims to give a high shine. We cannot find this anywhere. The pomade gives little shine in our test. The Uppercut Pomade does this much the same way. The packaging of Uppercut indicates a medium shine. This is therefore closer to the final result. We personally think the finish of Uppercut also seems a little less artificial. Score 3 – 3.


Dry up
Something we definitely want to factor in with water-based pomades is drying. A water-based pomade tends to harden when it dries. Just like a gel but to a slightly lesser extent. Every water-based pomade has this because water dries up. Other ingredients in the formula can ensure that the hair remains smooth and soft. The Reuzel does this slightly better than Uppercut Deluxe. The Uppercut sometimes feels a bit hard at the end of the day and shows dried flakes. The Reuzel does not have this. This remains nicely on the soft side and keeps looking 'clean'. Score: 4 – 3 for Reuzel.


wash out
Both pomades are water-based and contain no wax-like ingredients. It is therefore no surprise that they are both very easy to wash out of the hair. They both do this equally well. Score: 5 – 4 for Lard.


Price
At the moment both products are about the same price in our shop. The Uppercut Pomade is 100 ml for 14.95. The Reuzel is 113 ml for 13.90. De Reuzel is slightly cheaper. We think the packaging of Uppercut Dan feels a bit more high-quality. As far as we're concerned, it's a draw. Score: 6 – 5 for Lard.


And the winner is…..
According to the scoring, Reuzel is the winner by one point. But both products are of course very good in their own way. If we had liked the smell of Reuzel better, it would have been a draw. So it is very personal. Do you find it very important how easy a product works, gives control and does not harden? Then go for the lard. If you only care about the hold and shine, Uppercut would be more for you.
Got inspired? We have selected even more interesting items for you: