Summer has arrived and the scorching hot months have started again. Hopefully you can finally return to a 'Riviera' where you can stretch out on a lounger in the sun, preferably by the sea. In the absence of Costa, you can of course also grow a 'healthy' color at home in the garden or on the balcony. Cocktail within reach. Spotify on the earphones .
That work. And especially if you look at the summers of recent years, we have nothing to complain about here in the Benelux, in terms of tropical temperatures. But 'baking' is not devoid of any danger. As you may know, UV radiation has a lot of impact on your (unprotected) skin.
Without the right preparations, your sensitive bark can be damaged, which makes sunbathing a dangerous exercise. When you make the perilous decision not to use (preventive) sun protection, you just run the risk of skin disorders , with skin cancer as a result in the worst case.
With this knowledge, that is just a little less comfortable on an air mattress. So lazing around under that copper cad is heavenly, but we must continue to take its radiation very seriously.
Let us Alphas join you as preventive guardians on a trip to serve & protect your skin .

Make sure you prepare your skin well for the sun's rays
In addition to the above advice, it is also advisable to rub yourself with an excellent vitamin C serum. Such a serum increases the resilience of your skin and keeps free radicals at a safe distance. An excellent vitamin C serum that we sell a lot is Medik8 C-Tetra . This serum is rich in antioxidants which are provided by the necessary vitamins C and E.
Get to know Medik8 C-Tetra right away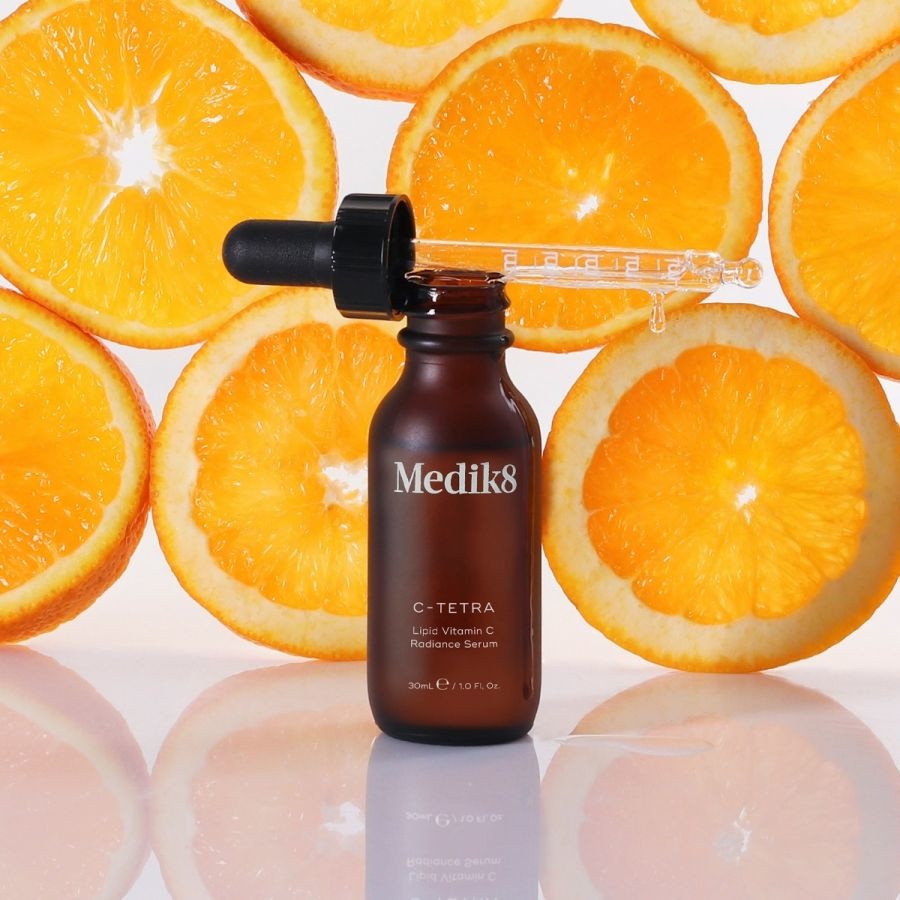 When summer arrives and the sun shines frequently, it is wise not to expose your skin to it all day long. Not only you, but especially your vulnerable armor needs time to adapt to the summer weather. So don't hang out the bronzed Baywatcher all day at the first rays of the sun!

Taking supplements
If you plan to heroically defy the sun's rays during your summer vacation, it is an excellent plan to delve into supplements that contain beta-carotene, selenium, lycopene and vitamin E.
These substances ensure that your skin can better resist the bright glare and tan faster. For example, beta carotene has the properties that it is converted into vitamin A within the body. This substance ensures that the skin is in a healthy condition and also stimulates the production of melanin, which in turn ensures that you tan beautifully.
In addition, this substance also has a supporting function for the eyes, stimulates cell renewal and gives a boost to the health of the organs. Beta carotene is also found in various vegetables such as spinach, carrots and green peas. More about that.
In addition to the beta carotene just mentioned, it is also advisable to take supplements with lycopene, vitamin E and selenium. These substances are an important part of the resilience and resilience of your skin.
For example,vitamin E is a powerful antioxidant that is mainly stored in the skin. It protects against free radicals and to retain moisture. Selenium actually boosts the antioxidant properties of vitamin E (as well as supporting your immune system and thyroid) and protects your cells from harmful outside effects. This substance also promotes radiant skin.

Vegetables, fruits & herbs
Apart from the intake of the above supplements, it is of course important to continue to eat healthily. And especially to consume as many vegetables as possible. The aforementioned carrots, peas and spinach are important building blocks for getting and keeping the skin in shape .
But broccoli, endive, cabbage and celery also have beta-carotene inside and contribute to natural resistance! Mandarins and mangoes are the same allies and when it comes to garden herbs it is important to include enough chives, chervil, cress and parsley in your diet.
Your skin will thank you for it! Wrinkles, on the other hand, are not. But you probably won't mind.


Stop using various skin care products
In the summer months it is wise to be careful with skin products with which you normally maintain your skin in the autumn and winter period. The so-called, crystals to remove dead skin cells.
That is why we advise you not to chemically exfoliate or peel the skin during this season, for example. Exfoliating by hand is a much safer alternative. But then scrubs without using AHAs (alpha hydroxy acids) and vitamin A. It makes your skin more sensitive to sunlight.
Products with BHAs (Beta Hydroxy Acid), on the other hand, do no harm because they have a protective effect against sunlight. Do not scrub during the day but in the evening so that your skin can recover during the night. This way you can safely remove dead skin cells and you also keep your tan.
NB:
When you use products with AHAs 24 hours before tanning, this increases the risk of UV and DNA damage. So be careful not to use 'liniments' that contain exfoliants such as glycolic acid and salicylic acid (AHAs and BHAs) and/or vitamin A (retinol).Anti-aging and night cream products with retinol also make the skin extra sensitive to sunlight and we advise you not to use them very much during the summer.


Drink enough water!
It is extremely tempting to frequently consume beer or other alcoholic beverages while sunbathing. However, water is the best option to get through the day in good (skin) condition. So hydrate! Aqua is simply your cooling liquid protection when you are active in the sun.
Or well-deserved lazy bivouacking in a beach chair. Because: dehydration can occur very easily. In that case, your skin's defenses decrease and cellular damage can occur.
This can cause hyperpigmentation (sun spots, freckles or scars), uneven discoloration or burning of the skin. So make sure you always have a bottle or water bottle with you and you can easily refill it 'somewhere' so that you can take fresh aqua every hour!


Use excellent sun protection
You already saw this one coming. Anointing Protection! It is really important that when you often take place in the sun you use high-quality sunscreen. And we also advise you to apply it regularly during such a hot day. Or powder.
Always use a sunscreen with a high SPF (Sun Burn Protection). By the way, on warm days when it is cloudy and you are outside a lot, there is still UV radiation, so it is a wise idea to regularly rub the exposed skin with the right sunscreen.
Of course, at The Alpha Men we have a number of sublime sunscreen protectors and caretakers on the shelves. High-quality protection to guide you through the summer as safely as possible. Without having to spend the same evening and night with a 99 cucumber slices on the sunburned skin. Get to know a number of phenomenal SPF products from our range below.
And guard!

Sun protection for your body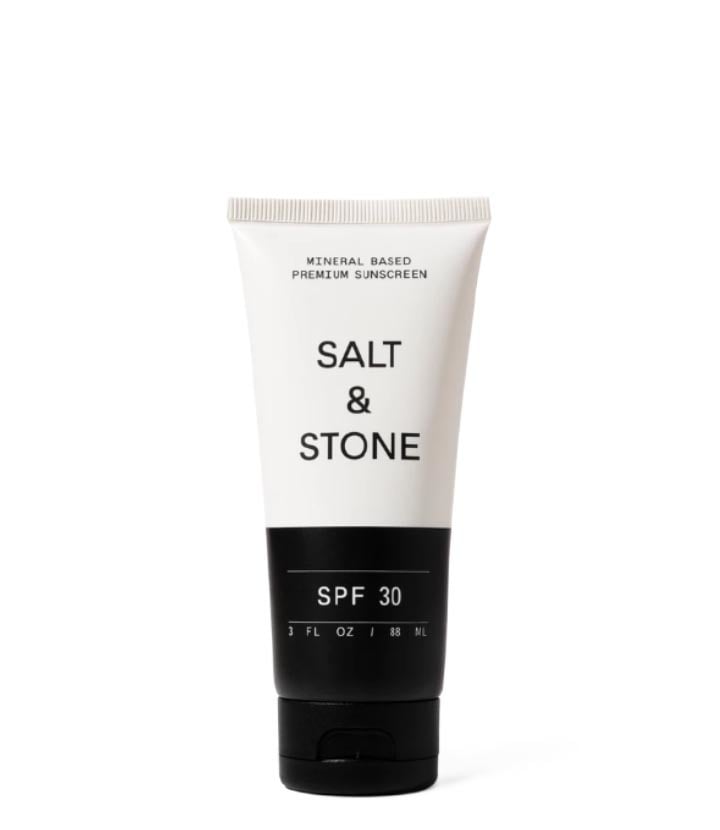 Salt & Stone SPF 30 Sunscreen Lotion
This sunscreen from Salt & Stone deeply hydrates and repairs the skin thanks to minerals for the face and body. The cream contains Non-Nano Zinc Oxide that reflects UVA and UVB radiation. This promotes younger-looking skin and helps prevent premature aging.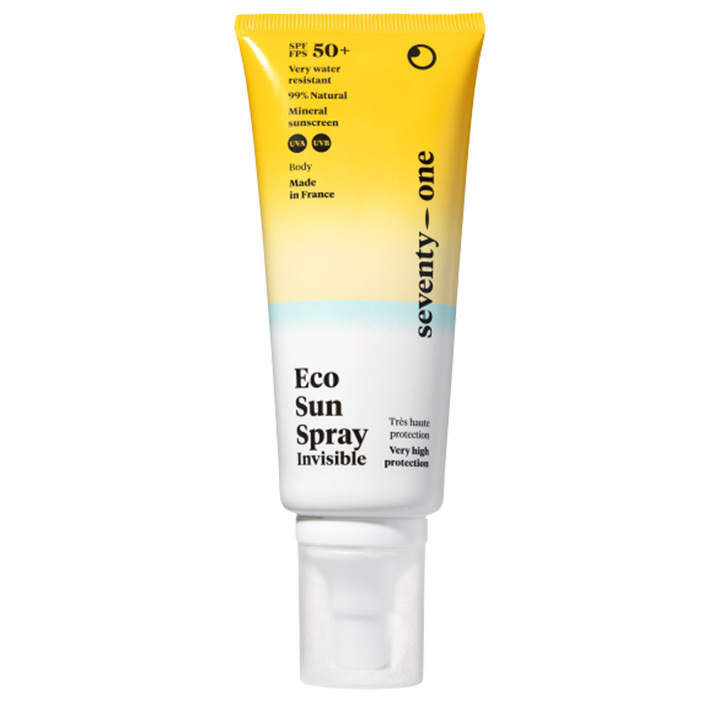 SeventyOne Percent Eco Sunspray Invisible SPF 50+
This Eco Sun Spray from SeventyOne Percent is the perfect sunscreen when you go to the beach with the whole family. The spray does not sting your eyes, does not drip, does not leave white marks and can even be applied to wet skin without losing its protective ability while swimming.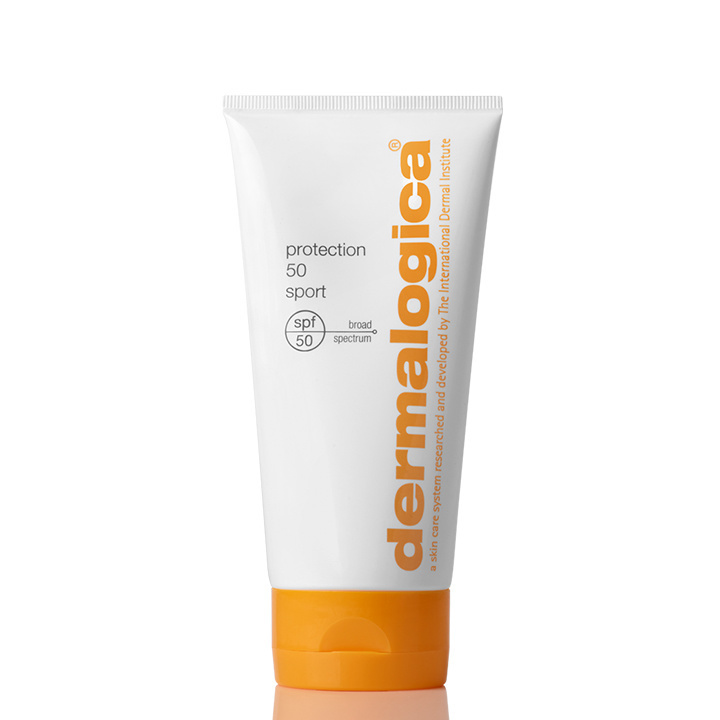 Dermalogica Protection 50 Sport SPF 50
Protection 50 Sport SPF50 from Dermalogica is a broad spectrum sun protection product. It protects the skin against both UVA and UVB rays. Oleosome Technology helps improve SPF performance and counter moisture loss caused by prolonged sun exposure.


Sun protection for your face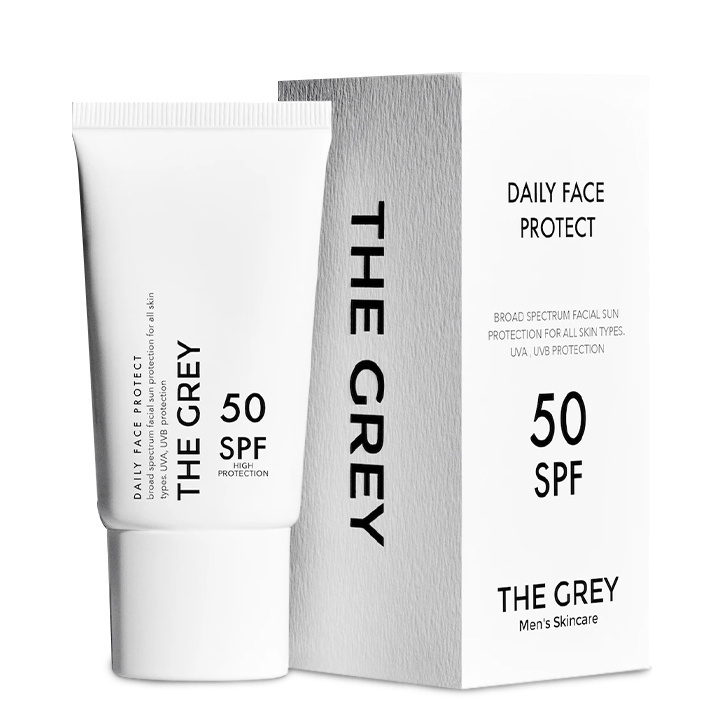 The Gray Daily Face Protect SPF 50+
With this Daily Face Protect SPF50 from The Gray you protect your face against a broad spectrum of sun damage. The Daily Face Protect has an ultra-light formula that is quickly absorbed by the skin and leaves no shine or residue.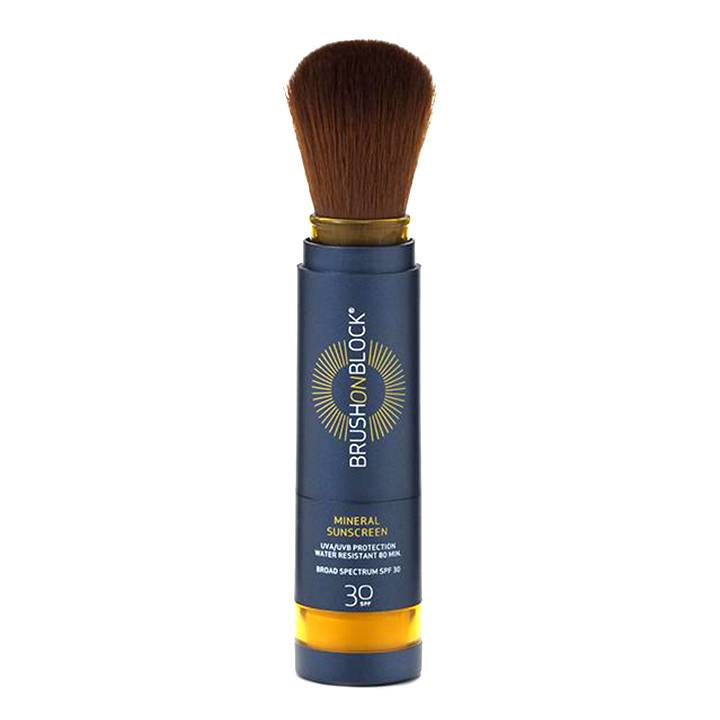 Susan Posnick Brush On Block Sunscreen SPF 30
Susan Posnick's Brush On Block Mineral Sunscreen is a powder sunscreen. Ideal for bald men, because with this sunscreen you prevent a shiny bald head. The sunscreen is made from natural ingredients, which makes it suitable for all skin types.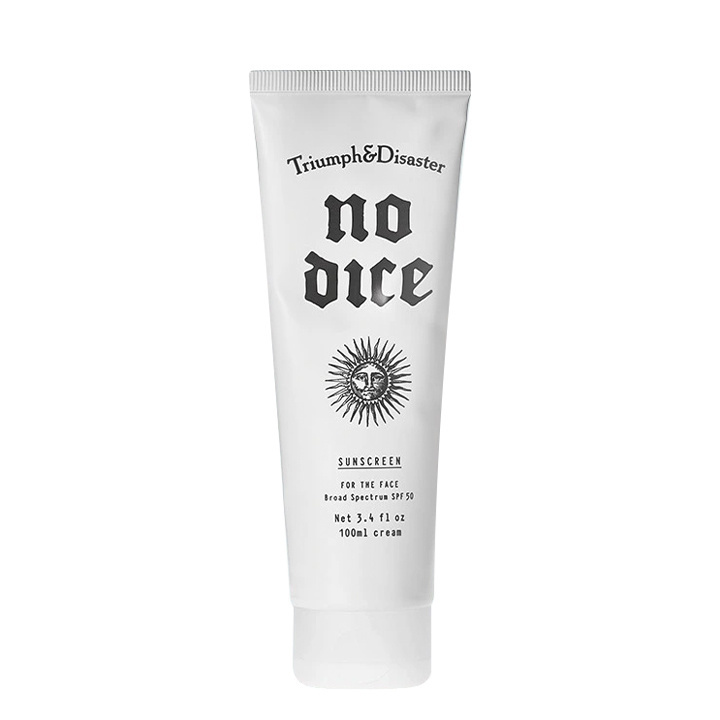 Triumph & Disaster Sunscreen No Dice SPF 50
Protect your face from UVA, UVB rays with this sunscreen from Triumph & Disaster . The sunscreen is 87% natural and fully complies with global SPF and broad spectrum testing standards. The advantage of No Dice is that it absorbs quickly and does not leave a white cast or greasy feeling.


Care after the sun with Aftersun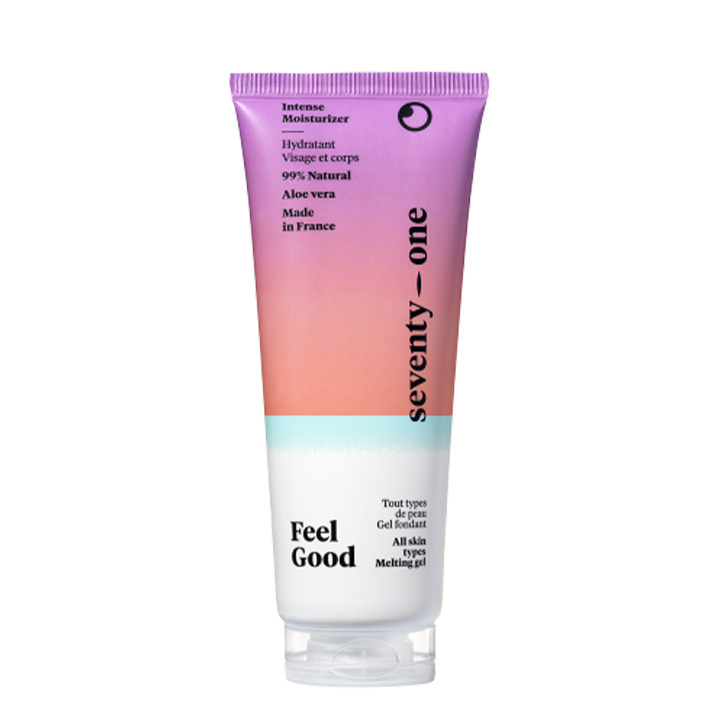 Seventy One Percent After Sun - Feel Good
Been in the sun a little too long? Then use this after sun from SeventyOne Percent to restore and hydrate your skin. The after sun consists of 99% natural ingredients, including many active ingredients that give the skin exceptional care.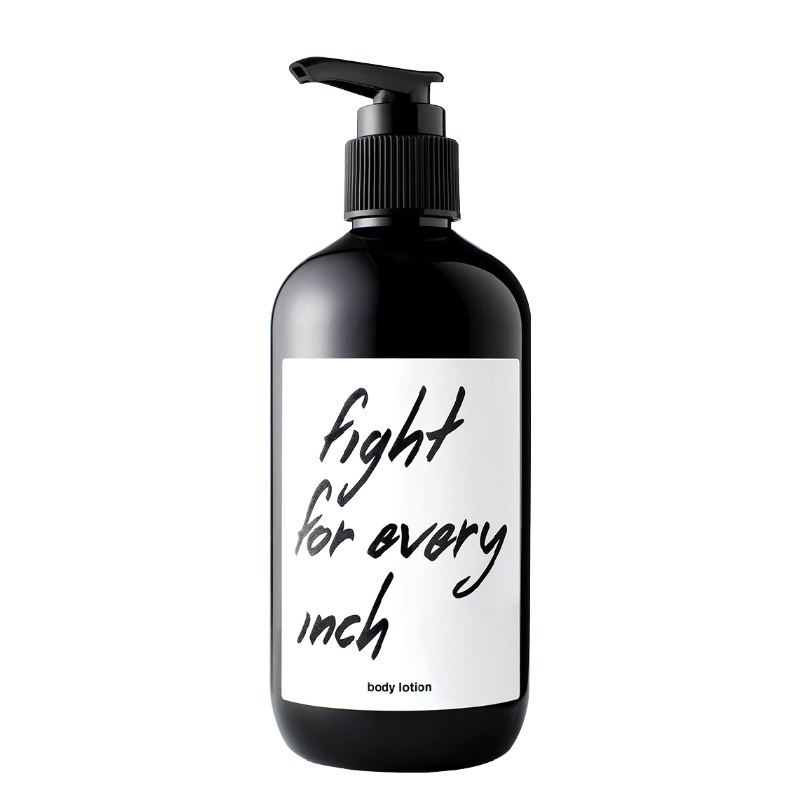 This body lotion from Doers of London consists of multiple anti-inflammatory properties that soothe and care for the skin. The lotion is also provided with a natural astringent antioxidant that keeps the skin in balance and contains Helenaline, which reduces any muscle pain and helps to relax with a stiff body. All in all, this ensures nourished, protected skin and a relaxing feeling.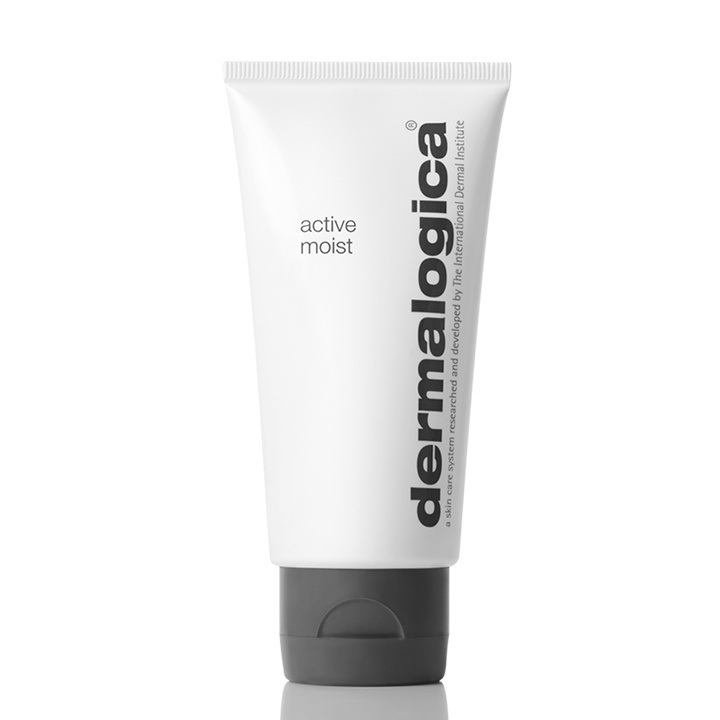 Dermalogica Active Moisturizer
This oil-free, lightweight moisturizer is suitable for combination to oily skin. The easy-to-apply emulsion contains silk amino acids and various plant extracts such as lemon and cucumber that moisturize the skin and refine the pores. It is also free of synthetic fragrances and dyes.


Last important tip!
Avoid being in the sun for more than 2 to 3 hours. That's really the maximum. Baking in the sun for longer is pointless, because after this time your body stops producing melanin, so you don't get a tan. However, the risk of skin damage only increases.
On behalf of The Alphamen, we wish you an excellent and safe summer!
Cheers!