A new trend is emerging in the world of hair styling for men. More and more brands are releasing their own styling powder . A powder that you sprinkle in your hair to get more volume and texture. Powder in your hair, that doesn't sound very attractive. And to be honest, we were also a bit skeptical about it. We now have a number in our range and have therefore been able to try a few things. We are no longer skeptical, we are pleasantly surprised. The volume and thickness you can get in your hair is unprecedented. It can become the ultimate pre-styler , for everyone. First, let's tell you exactly what it is.
What is a styling powder
A styling powder or texture powder looks like baby powder and often comes in a bottle with which you can sprinkle it over your hair. The powder contains coarse particles of silica silylate or rice powder that create an enormous texture by creating friction between hair strands. silica silylate also absorbs a lot of moisture and oils, which creates a matte effect and significantly increases the volume of the hair. Often, particles of kaolin clay are also added to the powders, which further increases the volume and thickness. So it is a product that can do absolutely no harm to your hair.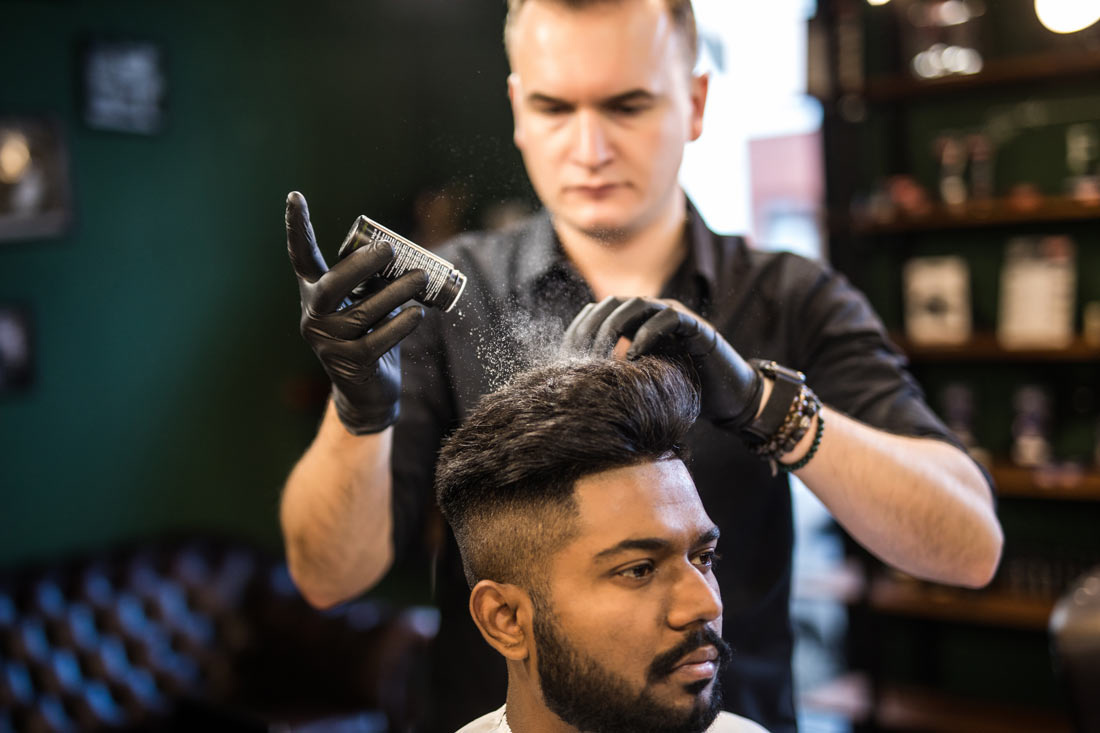 Benefits of a styling powder
The product is the perfect solution if you often suffer from a flat haircut or a haircut that collapses quickly. But it can also be a solution for men who quickly suffer from greasy hair. It keeps the hair soft all day long and prevents knots from getting into your hair. You mainly use it as a pre-styler but can also be used alone when you don't need a lot of hold.
Who is it suitable for?
The styling powder will yield the most for men with thin hair or when you suffer from hair loss. You then use the product as a pre-styler, which increases your hair enormously in volume. Your hair seems to be getting thicker. You will eventually no longer see the powder. The advantage is also that it does not get your hands dirty. You knock it off again when you're done.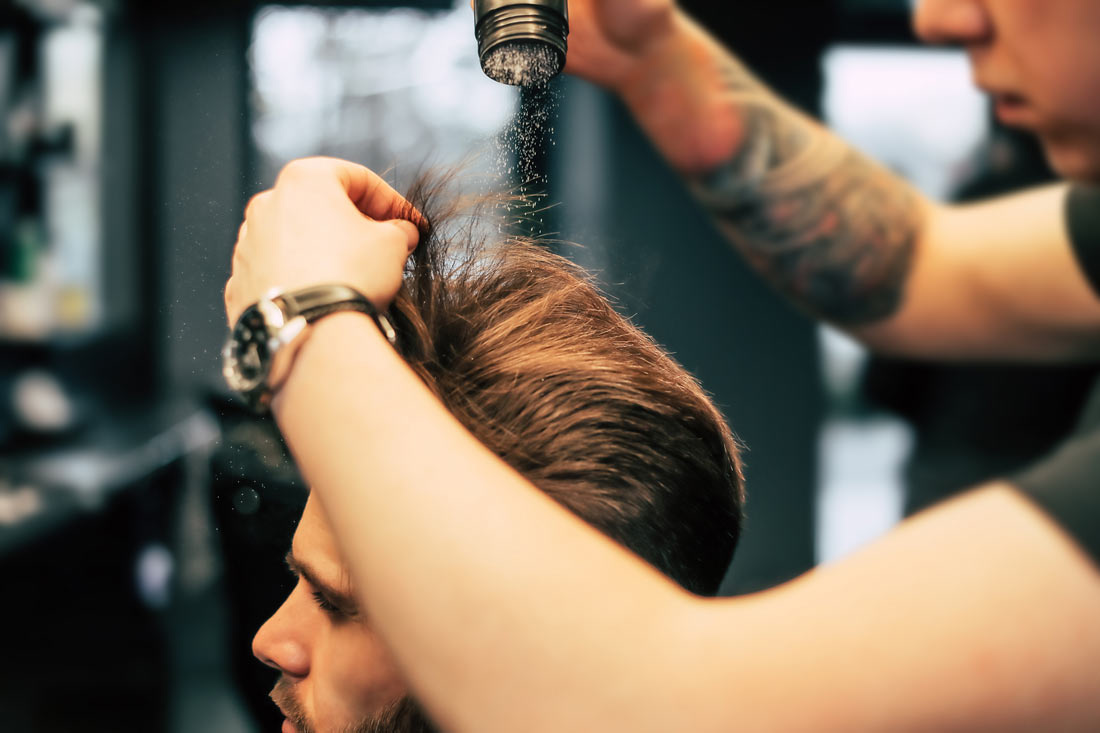 How do you use styling powder
Blow dry your hair
Sprinkle the powder over your hair. Do you quickly use too much? Then sprinkle some on your hands and distribute it through your hair.
Try to get the powder to the roots and the beginning of the hair as much as possible.
Do you want to reactivate the styling powder later? Rub your hair well and a mountain of volume will be created again.


All advantages at a glance
Easy to use
Gives a lot of volume and texture
Absorbs moisture and oils
No smell
Your hands stay clean
Your hair looks thicker
Keeps your hair nice and smooth and soft
You only need a little for the desired effect
Got inspired? We have selected even more interesting items for you:
Blog: The best products for thin hair
Blog: Why you should use a sea salt spray