Over the years, there have been a lot of hair products for men on the market. Where previously the greasy and wet looks were very popular among men, we are now increasingly appreciating the natural looks. Those natural looks go hand in hand with products made from natural ingredients. Men are becoming increasingly aware of the health of their hair.
Most hair products make the hair heavier and sooner or later make the hair fall down. The texture disappears and the hair becomes greasy. The sea salt spray has been available for a while now. It is literally what it says. A spray with sea salt in it. No you can't use it for your steak. Unfortunately! Fortunately, it also offers many benefits for your hair that are really worth giving this product a try.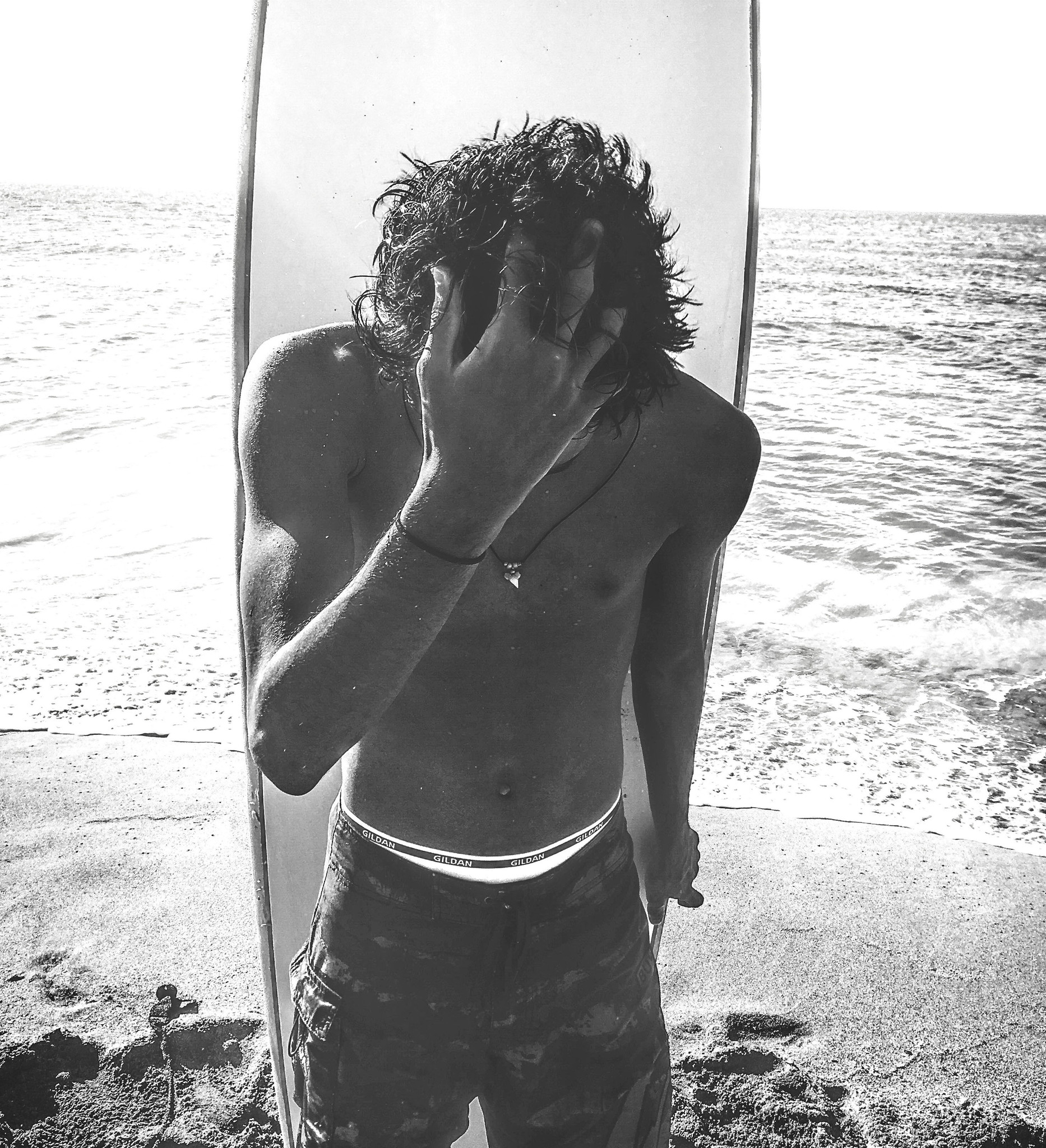 What is sea salt spray?
A sea salt spray or sea salt spray is different from a hair spray or other hair sprays. A sea salt spray is literally a water-based spray with added sea salt. Now there are also many sea salt sprays on the market that contain all kinds of unnecessary junk that your hair has absolutely no need for. Go for a sea salt spray with as many natural ingredients as possible.


What do you use sea salt spray for?
Sea salt opens the shafts of the hair follicles and removes the accumulated dirt and dead skin cells, making the hair less stiff. Other ingredients such as clay create more texture and volume which makes the hair look healthier. It gives your hair a natural hold without being stuck on your head.
Greasy hair
Do you have oily hair? Then a sea salt spray is really something for you. With the use of a sea salt spray, the hair needs to be washed less often because the sea salt works together with the natural oils in the hair and changes the structure, giving the hair a more matte effect.
The beach look
The hair always looks good after a day at the beach. As if you have a kilo of styling products in it without it getting greasy. The salt, the clay and the sun (vitamin D) give your hair that wonderfully healthy beach look. Salt spray hair also looks very natural and casual.
Blow in the hair
In addition to giving volume, the hair also tends to curl more when using a sea salt spray. Apply the sea salt spray to wet hair after showering and style with fingers. The hair will get a nice curl. So if you want more wavy hair, you could consider a sea salt spray.
As a pre-styler for extra hold and volume
Many men naturally want a good hold in their hair and only a sea salt spray will not give a super strong hold. Fortunately, it is easy to combine with any other product. By using sea salt spray as a pre-styler , spray it into your hair after showering and blow-dry it. You will immediately notice how much volume is created. When you apply a styling product now you will have more hold and volume and you will need less styling product. This way you still get that natural look with a sea salt spray that you will not get with a pomade .

What makes a sea salt spray different from other grooming sprays?
In short, a sea salt spray is different in that it contains natural ingredients that do not need the help of artificial means. There are probably also sea salt sprays with a lot of synthetic ingredients, but we recommend avoiding them. In our opinion, these are not real sea salt sprays. Ingredients found in many sea salt sprays include:
Magnesium Sulfate (salt)
Salt is a great cleanser for the hair and scalp and is also good for blood circulation. It increases your chances of promoting stronger and thicker hair.
Clay
In very small quantities, this ingredient is found in sea salt spray and brings every element of that beach look or surfer look to your hair. It gives your hair a lot of texture and volume. In addition, it is good for damaged hair.
Essential oils
These oils have an antibacterial effect and are often good for the scalp. In addition to the cleansing effect, it also makes your hair smell nice.
glycerin
In small amounts, glycerine is not that bad. It helps to style your hair as desired and makes working with a sea salt spray easier.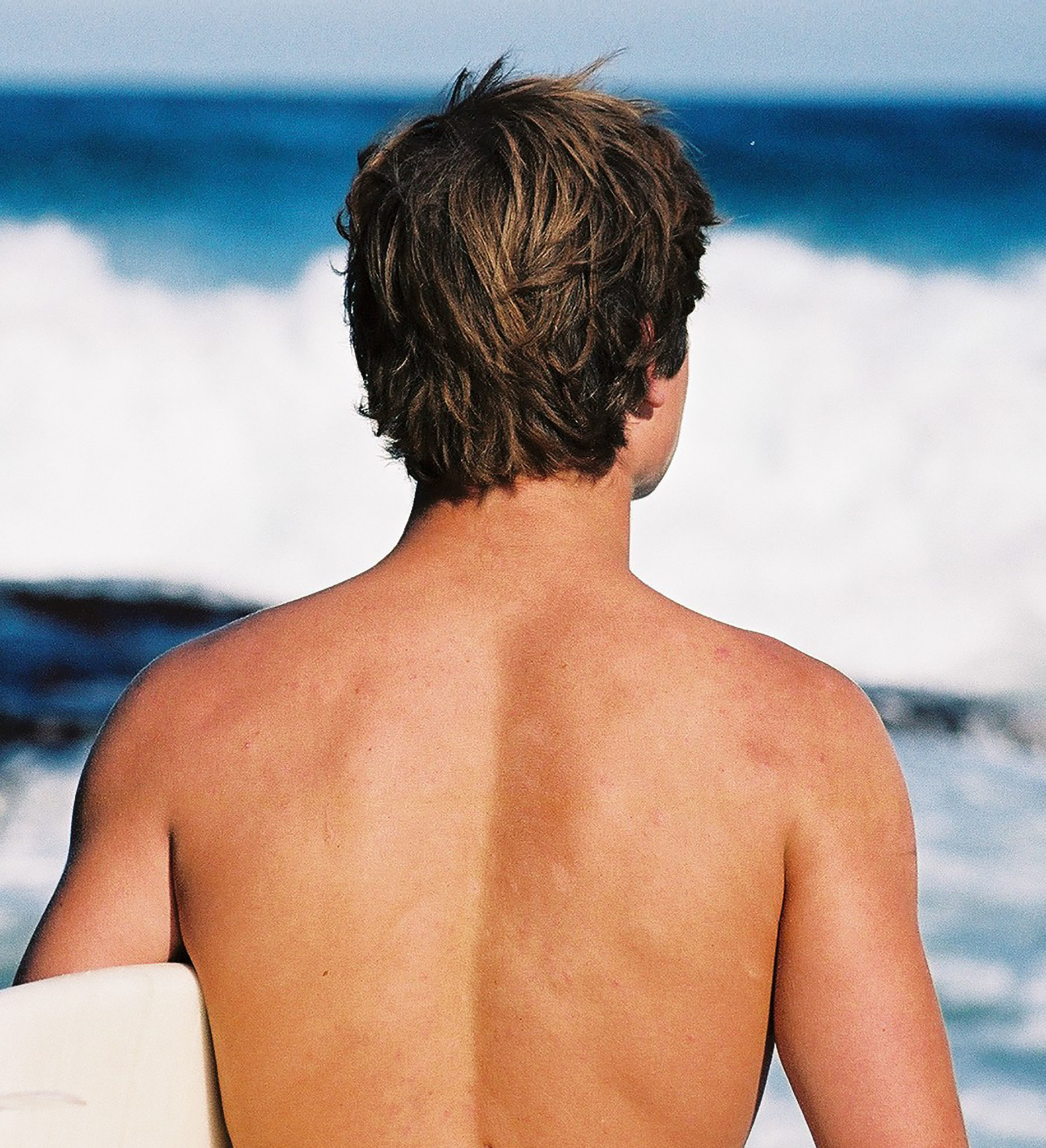 How should you use sea salt spray?
There are of course several ways to use a sea salt spray and every man has his own preference. Anyway, this is our favorite routine:
Make sure the hair towel is dry. Towel dry means that the hair has been towel-dried after showering and is still slightly damp.
Always shake a sea salt spray well. All the different ingredients must be mixed well to get the maximum result.
Spray the sea salt spray on the hair and massage the sea salt spray well through the hair. Start with the scalp and work your way to the ends of the hair.
Blow-dry the hair and style the hair while blow-drying. You can now always add another styling product.


Some tips from us:
Apply some sea salt spray on the days when the hair is not washed. This way your hair will still look healthy and fresh and you will not suffer from that greasy feeling.
Sea salt is a very active ingredient. Therefore, try not to use a sea salt spray too often because it can dry out your hair. You can find the 7 other most common mistakes in our article hair care for men .


Finally
Sea salt spray is the answer when you want to control your hair without burdening your hair with other styling products with too many synthetic ingredients. If you want to get rid of that greasy wet look and improve the health of your hair, sea salt is recommended. In moderation, of course. Test it out and let us know your experience. You can of course buy the best sea salt spray at the coolest men's shop in the Netherlands. We have an extensive range of the best sea salt sprays.


Got inspired? We have selected even more interesting items for you: