This year was the year we were allowed again. Festivals, parties, big crowds and reinventing your style. This feeling could not only be felt, but also clearly seen. The men's haircuts differed quite a bit, there was not one clear trend to be seen. For example, some well-known looks have remained popular, and other hairstyles have returned from their temporary grave. Time to give you some inspiration so you can try out a cool hairstyle that will renew your look!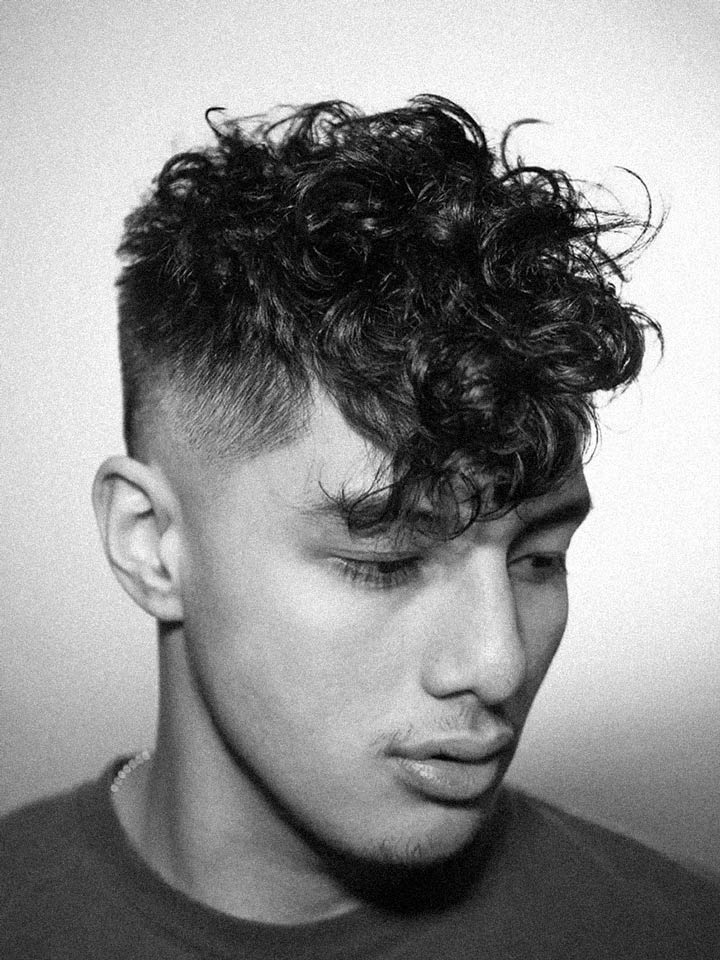 1. Permanent curls
This is an example of a trend that is suitable as a men's haircut or a boy's haircut. This style is a bit daring and therefore not for everyone, but we are so happy to see this cool style from the 70s again!
How do you get permanent curls?
To get permanent curls, a visit to the hairdresser is a must. A perm gives your hair curls, although you may have straight hair yourself. Curls are popular and it is often seen as mysterious and charming. So if you like curls, go for it! It is possible. Go to the hairdresser, show what you want and have permanent curls set. A perm often stays in place for six months, after which your hair will gradually take on its own texture again.
Who are permanent curls suitable for?
A perm can be done for men with short hair, medium hair and long hair. If you like curls, you can take this haircut and therefore it is suitable for all men with straight hair (or with a wave). This haircut can also be styled in different ways. This way you can wear it forward, in a parting or backwards.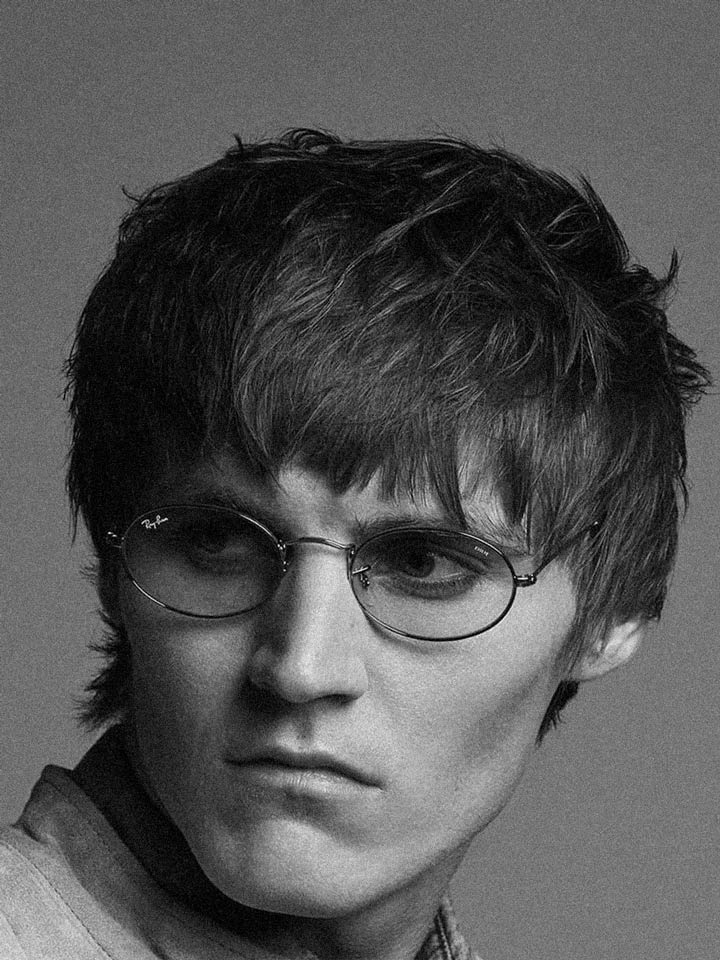 2. Page Boy Mod Cut
The pageboy mod cut has also been pulled out of the dust again. This vintage 50's look has been given a contemporary makeover that you see more and more in the streets. Take a look at hairstyles that many rock stars wore in their heyday, this hairstyle can often be seen. In fact, it is no wonder that this daring hairstyle would make a comeback. We do know; this hairstyle is not suitable for everyone!
How do you get a pageboy mod cut?
Let your locks grow until you are at least the length of a good bob. Get short bangs cut into your hair and make sure it doesn't go over your eyebrows - it should be shorter than that. Next, make sure you can add a lot of texture to your hair. Do this for example with a sea salt spray or a texture spray. And what equals this haircut: wear it with attitude and show that you, like all the rock stars before you, can pull off this haircut like no other.
Who is a mod cut suitable for?
Now this is a haircut that really should suit your face shape (and confidence). For example, this haircut is suitable if you have an elongated and oval face with full, straight hair. If your face is too short, this haircut will make your face look even shorter, which is something you often don't want. In addition, you need to have a lot of self-confidence for this hairstyle, because believe us, you will stand out. You will distance yourself from the gray masses and to be honest, only real rebels can do that.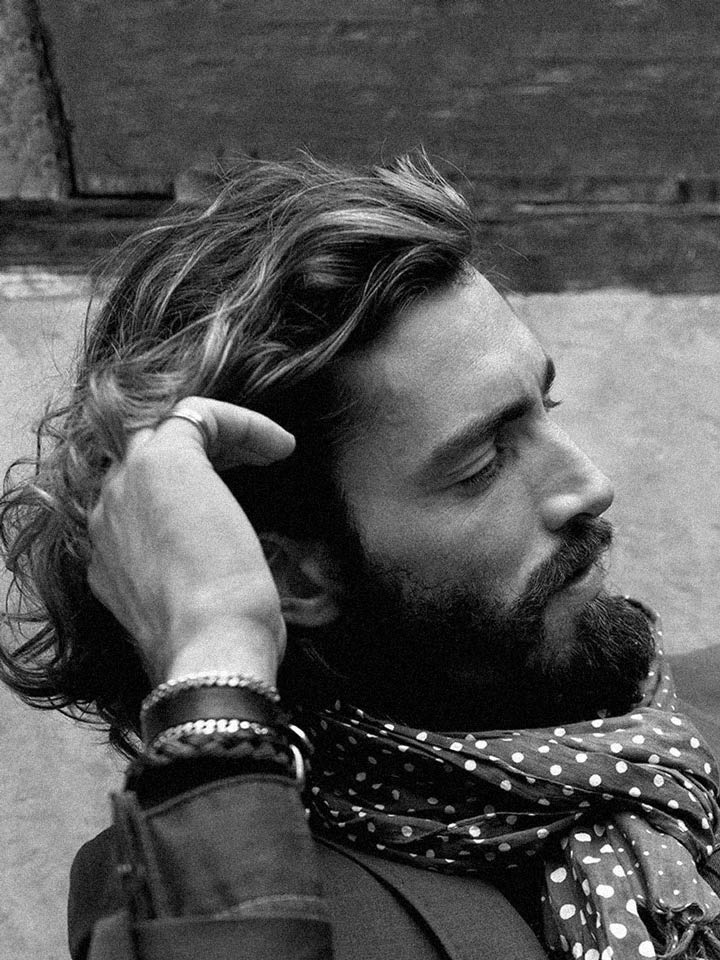 3. Bro Flow
You don't only see the bro flow with the Australian surf dudes these days. Nope, the bro flow has finally won over the tight man buns that have been seen a lot in recent years. Men with medium to long hair nowadays dare to wear their good cuts casually loose and this trend can stay with us. Don't know what a bro flow is? Bradley Cooper a la "A star is born", look it up. This haircut has become so popular that when you look up the movie on google, you immediately get the suggestion: "Bradley Cooper hair". Says enough.
How do you get a bro flow?
Let it grow, let it grow, let it grow. Stay off your hair for the next few months and let it grow nicely. You will go through some somewhat awkward phases, but in the end it is always about the end result. And the good thing is, once you get through those uncomfortable phases, you really don't have to do much about your hair. This is the definition of an easy haircut. If you use the good hair care products, you will not have to use many products anymore. Of course you can always add more volume by using a sea salt spray or volume powder .
Who is the bro flow suitable for?
The bro flow is suitable for every man, every face type, and every hair type. Whether you have straight, straight, curly or wavy hair, you can have the bro flow. It's about having medium to long hair. You can choose to let your hair fall completely back or just in a middle parting. Enough room for your own interpretation with this hairstyle.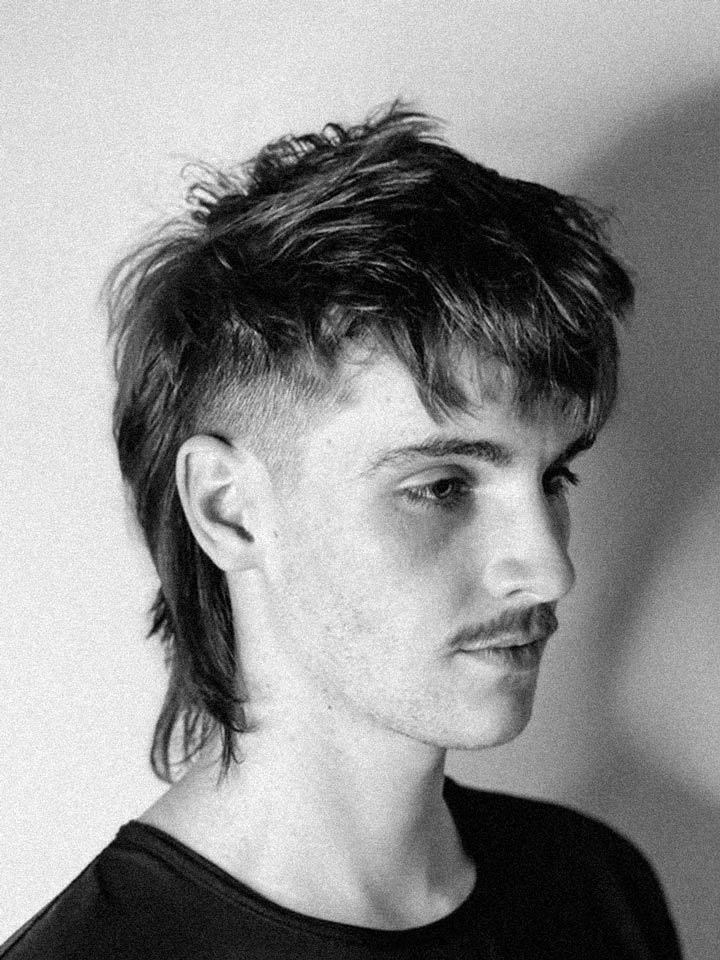 4. The mullet
The biggest comeback of the year, the mullet! Yes, the mat. The mesh lace, trailer trash, hair-mustache combination is back and doesn't seem to be going away. That's why we're going to tell you how you can create this hairstyle.
How do I get a mullet?
The contemporary mullet is styled slightly differently than the 80s mullet. Although you can of course choose to keep the old school style! The contemporary mullet is fairly easy to create. The lines of your hair do not have to be very tight, but can remain a bit messy. The hair above your ears to your forehead should be cut short, but in a slightly tighter line. Leave the hair on your forehead and style forward. The hair behind your ears is longer and therefore falls back. You can style the rest of your hair loosely and let it hang how you want.
Who is the mullet suitable for?
A mullet is perfect for the man who dares. Dares to think out of the box, dares to stand out and dares to look at the best men's haircuts for his face. For example, the mullet is a perfect haircut for the man with a long forehead. The mullet is also perfect in winter to keep your neck warm, and in summer to protect you from the sun.
The mullet can be styled with a hair tonic . A hair tonic makes your haircut nice and messy and full of texture. Use a hair dryer to style your hair and maintain your shape with a good hairspray .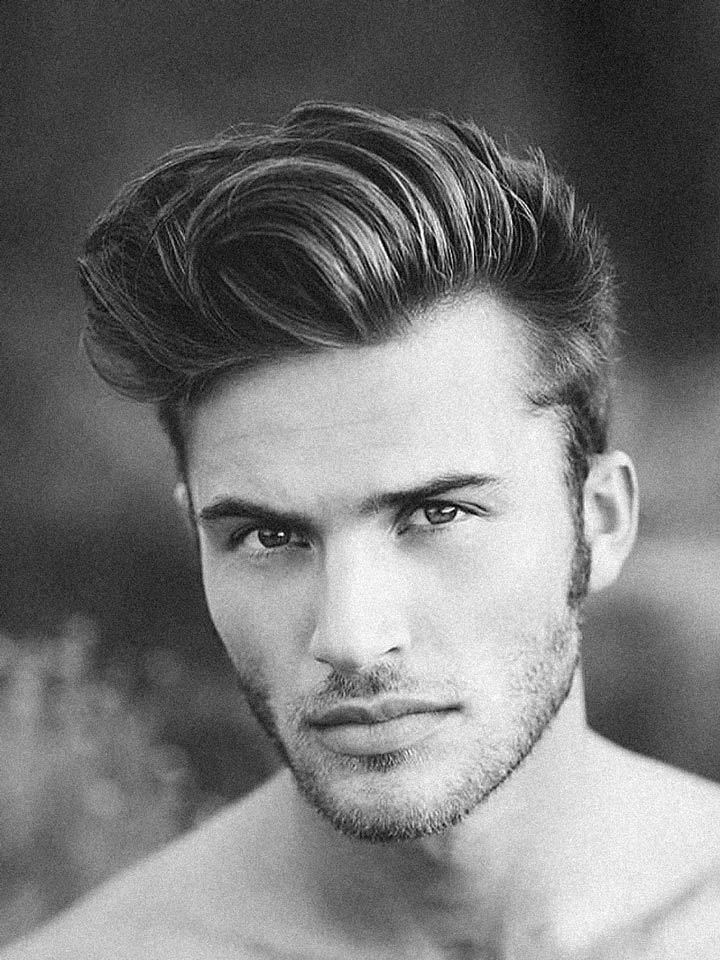 5. Modern pompadour
This men's haircut is a little less surprising than the previous haircuts, but still very popular (because it is also very stylish of course). The modern pompadour is a stylish twist on the classic pompadour. Although it is one of the most popular looks nowadays, it can be difficult to style this haircut properly. You have to get the hang of it with a good pomade or hair wax.
How do I get a modern pompadour?
The first step, of course, is to get your hair cut the right way. Once you've done this, it's time to learn how to style your modern pompadour. Wax and pomade are the most popular for this men's haircut because both products provide a strong hold. A grooming spray can also help you keep your hair in place.
Who is the modern pompadour suitable for?
The modern pompadour can be worn in different thicknesses, heights and widths. Therefore, this haircut is suitable for many men! This is one of the best hairstyles for men with coves because the coves disappear in this hairstyle. Learn about the different modern pompadours and find out which one suits your face shape best. If you're not sure, always ask your barber or hairdresser for advice. And an extra tip from us, choose a barber who has experience with the modern pompadour!
Of course, 2022 is not over yet, but these are the most striking and popular men's hairstyles 2022 so far. The best men's haircuts are of course the ones that make you the most happy, so choose what you feel good about! Need a makeover? Great, then we hope we were able to inspire you. If you have any questions, feel free to let us know! We like, we like to do. You know where to find us.
Good luck mates!
Your friends, The Alpha Men