We have often told you about the benefits of wet shaving . The result is better and in the long term it is also more beneficial. Besides those benefits, it is also very tasty. While women enjoy a beauty treatment or take a bath with a mask on their face, many men enjoy a wonderful shave.

Investment often too large
Real shaving fanatics are looking for the best shaving soap , the best shaving brush and are always trying out a new safety razor . For many other men, the investment in all that stuff is still too big a barrier. Safety razors and shaving brushes are often pricey. Even though that investment is paid back pretty quickly with the savings on razor blades , it still stops many men from switching.
Fortunately, there is a brand that is turning the world of shaving upside down. You must have noticed that it is about RazoRock. RazoRock aims to make shaving fun for everyone. They make all kinds of shaving products with a ridiculously good price / quality ratio. They can therefore rely almost entirely on word of mouth because the world around shaving is raving about it.


Origin of RazoRock
RazoRock was created by Joseph and Michael from Canada. In 2009 they were on holiday with the family in Italy. Joseph's father-in-law, a retired Italian barber, sent Joseph to buy him alum stones. In Canada, alum stones were very difficult to get at that time. Joseph sent his uncle Michael and he found the stones in a shop in the small Tuscan town of Lucca. Michael and Joseph were very curious and decided to try the stones themselves. After shaving, they wet the stones and rubbed it on their faces. It worked! The stones heal small wounds and prevent irritation after shaving. Immediately a warm passion for shaving arose. They decided to do something with it.
It started as a hobby for their spare time, but they soon discovered what a lost art traditional shaving really is. They contacted artisan producers of shaving soap and aftershave in Italy and had their own special formula developed. Their passion grew and now they have a complete range with everything in the field of shaving.

Irresistible Shaving Soaps
Do a search on the internet and you will find a large group of shaving fanatics praising RazoRock to the skies. Especially the shaving soaps. Loved for the delicious scents, there are quite a few. In addition to the scent, the shaving soaps are very easy to foam and the shaving result is comparable to the more expensive top brands.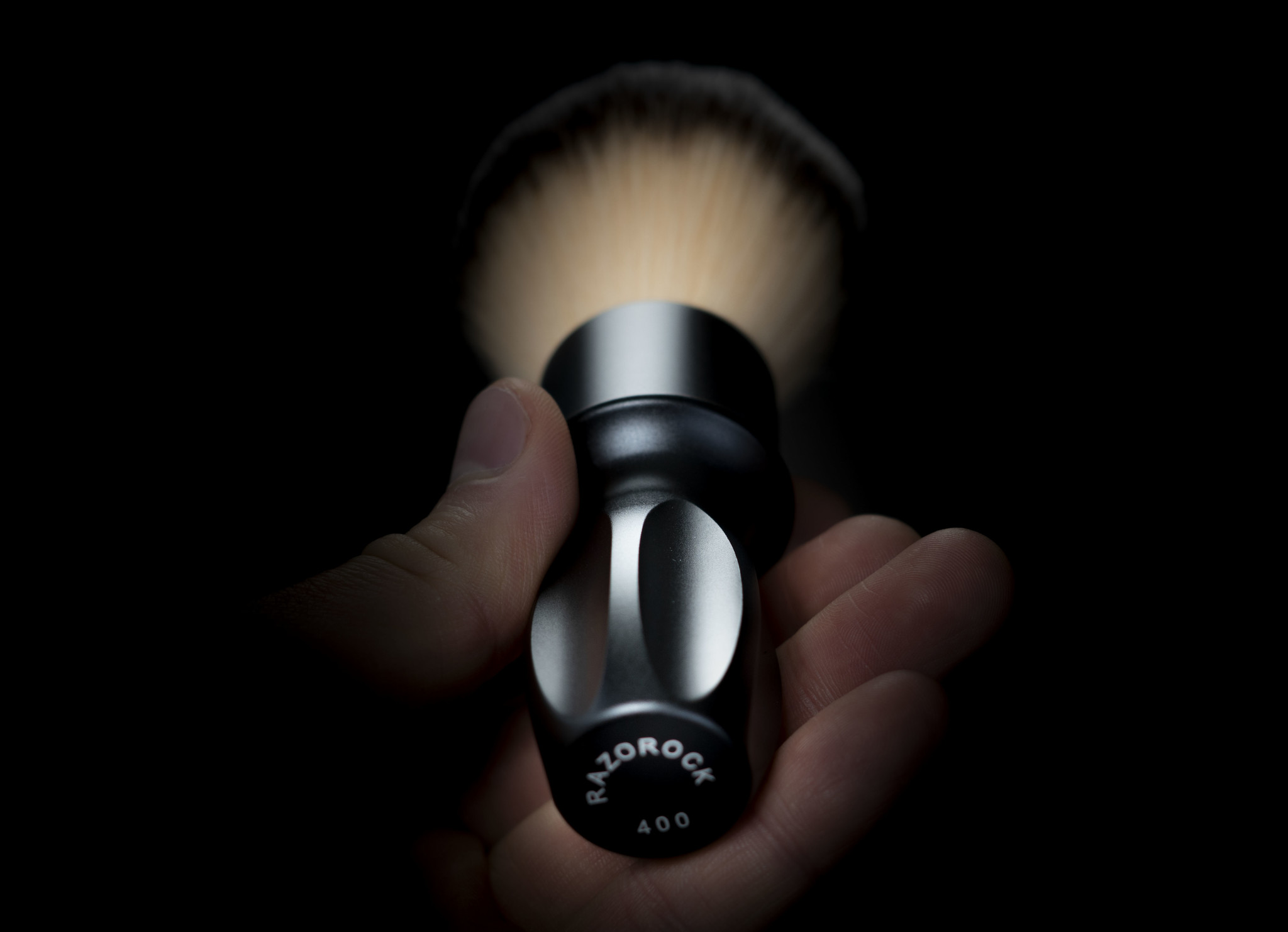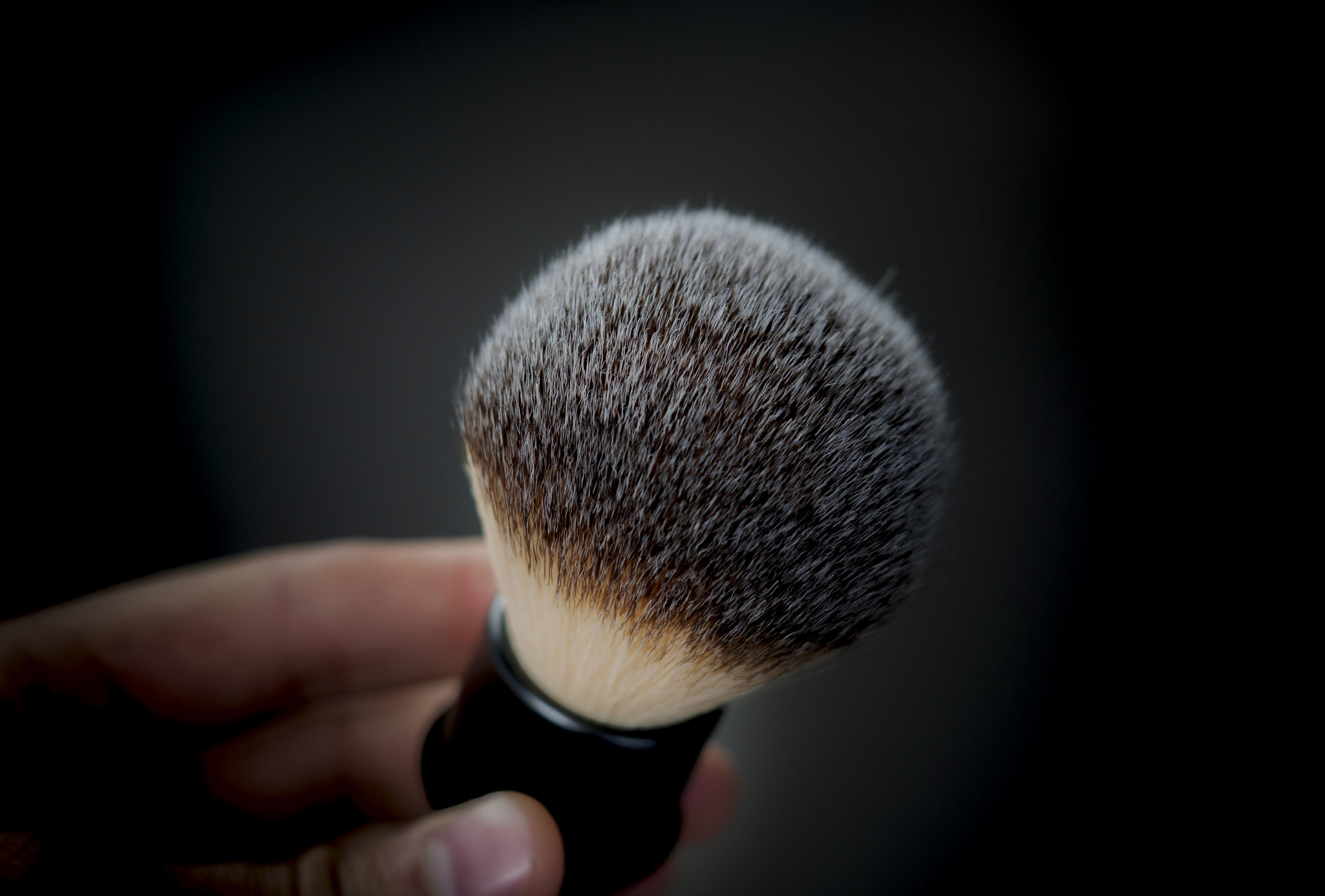 The true power of RazoRock
The passion of uncle and nephew not only translates into beautiful products, but also into a stream of innovation. To make shaving fun for everyone, it must of course be affordable. According to RazoRock, it is not necessary to pay a fortune for a good razor. They are therefore working on a true revolution when it comes to price/quality ratio.
They develop safety razors and shaving brushes of sublime quality that they sell for a price that makes you suspicious spontaneously. We were stunned when we first unpacked and tested a shaving brush. So it really is possible! The Plissoft synthetic shaving brushes are incredibly soft and quickly create a rich lather. The safety razors are incredibly comfortable to hold and have a particularly good finish.
As far as we are concerned, RazoRock proves itself as a brand that really focuses on shaving enthusiasts and puts passion first. We are fans.
Check out RazoRock 's range.