October is in full swing and all horror fans know what that means: Halloween! Halloween is no longer only celebrated in America these days, because it is starting to set its claws in Dutch society. Halloween parties are being organized in abundance and it is the intention to come up with something original for the day. You can't get away with pulling a sheet with two holes over your head. It's time to spice up your Halloween outfit.
Entirely in the theme of 2022, we have listed the best Halloween figures for you with all matching care products. Throw your fake vampire fangs in the trash, time to get some inspiration.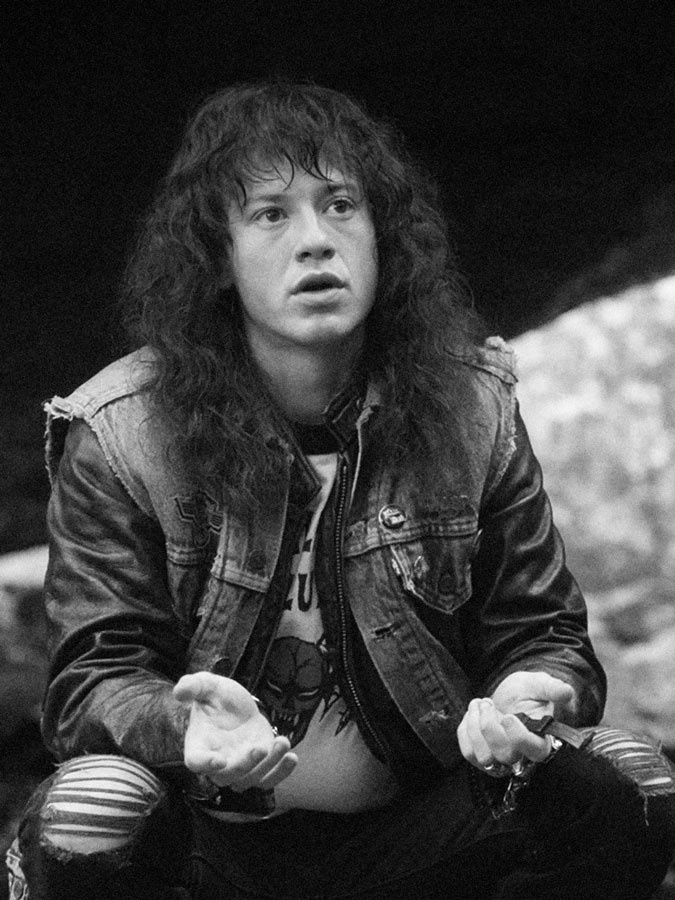 Eddie Munson (Stranger Things)
We can say that Stranger Things season 4 was the stunner of 2022. And one character in particular has won the hearts of audiences around the world: Eddie Munson. The trailer park, metal loving leader of the Hellfire Club. He was the reason Metallica's "Master of Puppets" returned to No. 1 on the charts, and also the reason his iconic haircut returned to the streets. Because of its recognizable appearance you can transform yourself into this Hellfire fanatic. You need a few products to recreate his iconic haircut.
The Uppercut Deluxe foam tonic will strengthen, enhance and define curls. If Eddie were to use one product, it would definitely be this one. This hair tonic gives your hair a light hold and provides a bit of extra volume. If you need even more volume, you can use this tonic before blow-drying your hair.
This lightweight cream is perfect for creating Eddie's natural look. This product also fits perfectly with a hairstyle where you want to create a light shine without making it less natural. In addition, this cream brings volume and texture to the hair and can be used from short to long hair.
3. Denman D4 - Original Styler
This brush is suitable for smoothing longer hair as well as defining curls. Actually, this brush from Denman is made for brushing hairstyles like Munson's. So if you want to make the haircut look like his to perfection, this is your brush .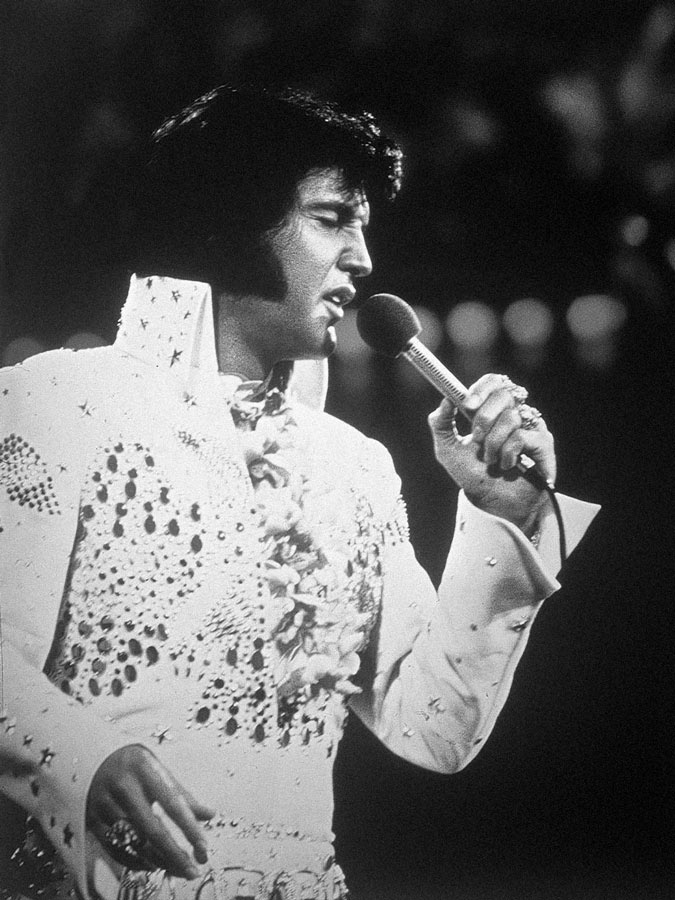 Elvis Presley
You ain't nothing but a hound dog, crying all the time. Elvis f*cking Presley! This man has of course always been an icon, even in this day and age. But why he is in the 2022 list is of course because of the mega popular movie that came out this year. This icon has his own style and that is certainly reflected in his dance moves, choice of clothing, but also especially in his hair style. With the following products you will quickly be able to create your Elvis haircut. At least you don't have to buy such an itchy wig.
The brand we automatically associate with the King of Rock'-n-Roll is Schmiere . This German brand is completely inspired by the 1950s hotrods & pin-ups. We can well imagine that Elvis might have discovered Schmiere during his army service in Germany.
1. Schmiere Extra Strong Pomade Water Based
This pomade contains a kind of oily resin that you apply in your hair. Don't worry, because it's water-based, it can be rinsed out of your hair in no time. But if you go for Elvis, then you go for this fat product. This pomade is viscous, sticky and offers the strongest hold that a water-based pomade has to offer. Because of castor oil in this pomade, your hair will not become hard and dry out. The best of both worlds, perfect for Rock'n'Roll life.
Once you have your Rockabilly haircut, you naturally want to keep it in shape. You can be sure of this with the Doo-Wop hair spray. You create extra volume (just like Elvis) and a mega strong hold. Your hairstyle is easy to keep in shape all day (or night). The finish is glossy but not too glossy.
3. Schmiere Foldable Comb in Leather Case
You don't get a haircut like that of the King of Rock'-n-Roll with just any brush or comb. No, only the best of the best from that time could be used. Just look up pictures of him, you can see that a quality comb has gone through here. The collapsible comb is therefore the perfect match. This can be stylishly taken everywhere so that you can be sure that your hair will stay in place. This comb is made of stainless steel and birch wood and the case of cow leather.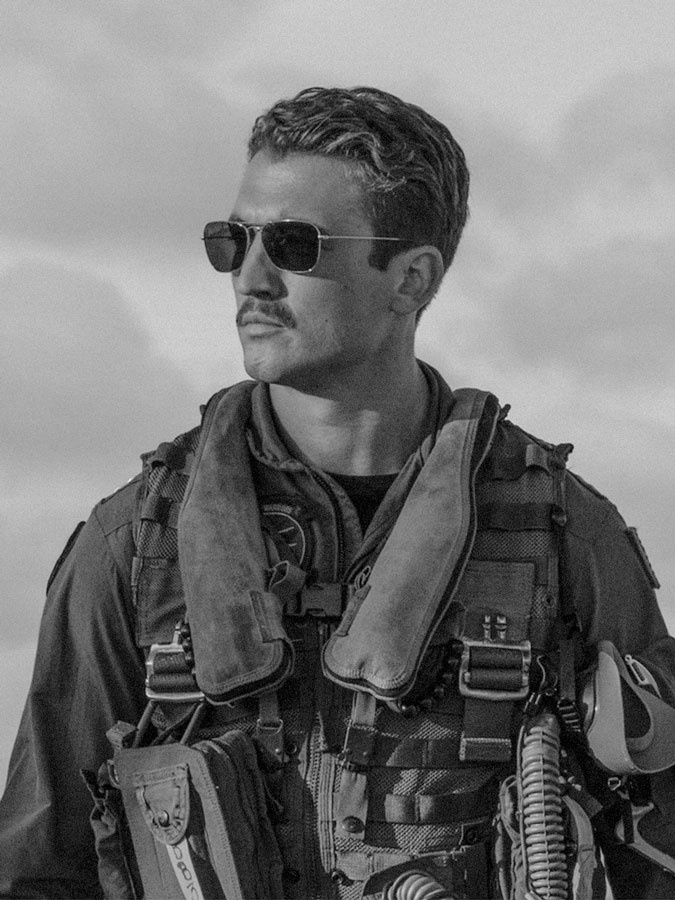 Lt. Bradley 'Rooster' Bradshaw (Top Gun 2022)
Alexa, play "Highway to the Dangerzone - Kenny Loggins". When we talk about hit movies of 2022, Top Gun: Maverick should not be missed. This film has created a global change, because the mustache is back. The mustache has made its long-awaited comeback and man oh man, are we happy about it. Time for a change this Halloween: shave off that beard, it's mustache time.
Once you go for the mustache, you must of course also take good care of it and style it. With this mustache wax from Reuzel you will create a natural-looking shine and tame the most stubborn whiskers. Due to the strong hold, your mustache is completely controllable. This mustache wax is strong enough to get you through every day, night and party.
If you want to recreate the look of Bradley Bradshaw, the mustache is not enough. No, in addition to the stylish mustache, The Rooster also contains a mega good haircut. To recreate this, Morgan's sea salt spray is a good match. This spray gives your hair the loose, natural look with a lot of hold.
3.Morgan 's Matt Paste
To finish your hair you can use this natural paste from Morgan's. The matte finish ensures that your hair continues to look natural, but also gives your hair volume and texture. This paste is easy to distribute through your hair and can be rinsed out of your hair without any problems because it is water-based.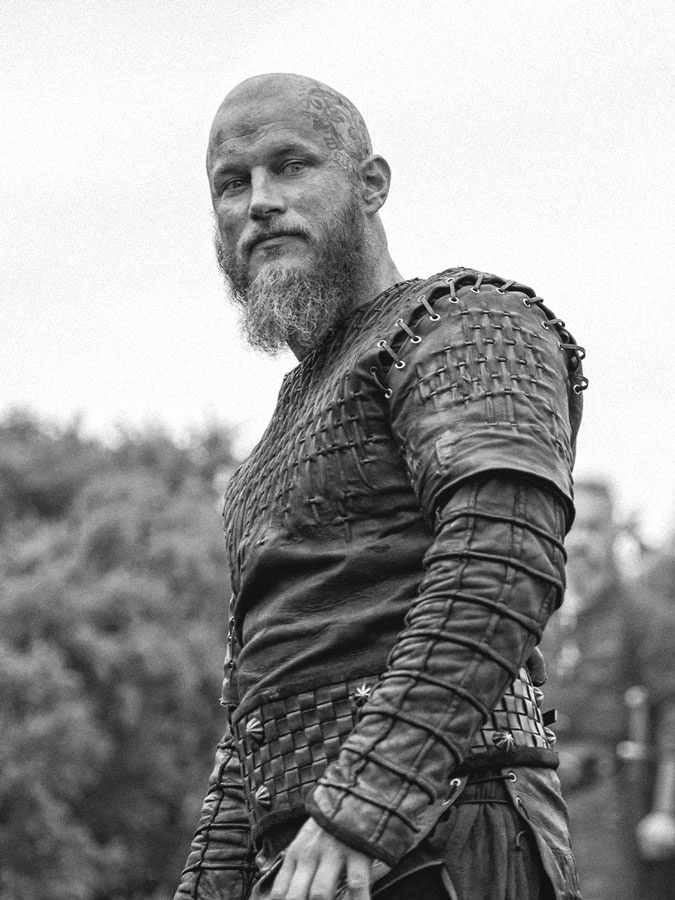 Ragnar (Vikings)
The legendary hero from the Viking age has become known in 2022 among the great majority of the Dutch people. This male character is loved (and makes many people fall in love) and is therefore the perfect character this Halloween.
This snake oil is an all-rounder. Moisturizes your skin, cares for your hair & beard, and contains a warm adventurous scent. This oil will take good care of the stiff beard hairs so that your beard will not look unhealthy. Of course Vikings do have a nice wild side so it shouldn't be too neat.
This beard balm from Dick Johnson will shape your beard the way you want. So also a bit more wild, but in your desired way. This balm contains a warm, masculine scent of vanilla and whiskey. Exactly what we think this viking hero would smell like.
This manly beard brush is perfect for combing your longer beard hairs. The brush is made, to keep in the viking vibe, from wild boar bristles. The coarser beards can be brushed with this Dick Johnson beard brush.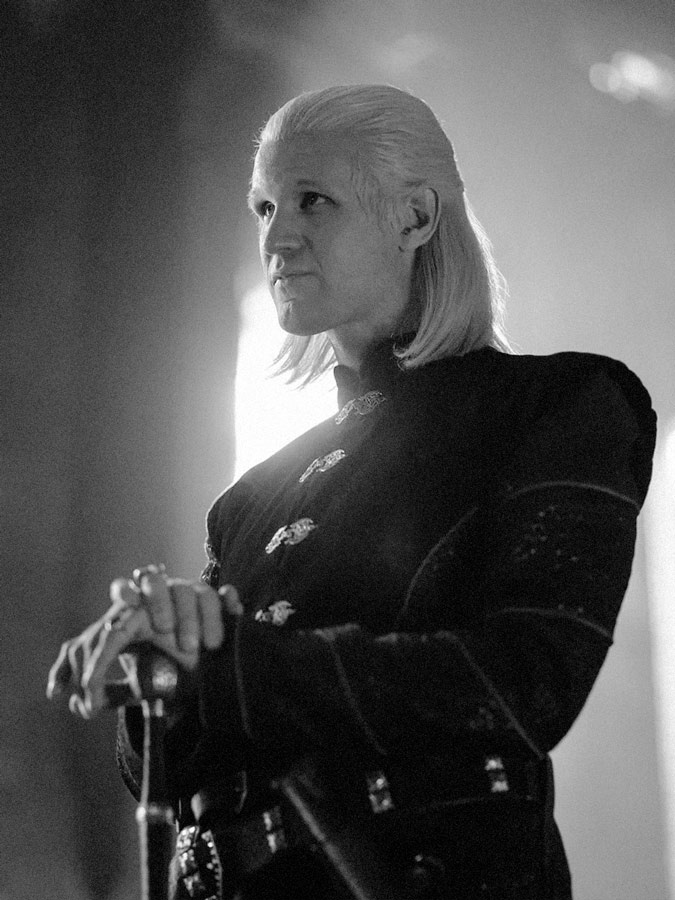 Daemon Targaryan (House of the Dragon)
And then the star of this mega popular series, House of the Dragon. Usually spin-offs aren't as good as the first series. And especially when you hear about a Game of Thrones spin-off, you think 'this won't work.' But nothing is less true.
House of the Dragon is a mega hit, partly due to the controversial Daemon Targaryan. This smart, rebellious and controversial blonde warrior is certainly recognizable. His long white hair can be worn in multiple styles, as long as it is sleek, shiny and healthy.
1. Bullfrog No-Yellow Enlightening Shampoo
The protagonist's uncle has white hair with no yellow tones. To create this white hair you will have to eliminate the yellow tones from your hair. The best way to do this (if you don't feel like going to the hairdresser) is with a good silver shampoo . This Bullfrog shampoo neutralizes all yellow pigmentation from your hair and contains the classic barbershop scent.
This bestseller from Forte Series will transform unruly hair into wonderfully silky hair. This hair oil contains argan oil and that has the power to make your hair soft, healthy and strong. Thanks to the nourishing formula, your hair is protected from the outside so that you can handle every battle with ease. Even if those are the battlefields Daemon occasionally finds himself in.
3. Denman D81M Style&Shine Brush
This brush is specially designed for the care and styling of all hair types and hair types. The soft bristles will go smoothly through your hair, will not get stuck and will feel silky smooth on your scalp. Due to the natural pig bristles around the nylon bristles, your hair will be polished in a natural way. You strengthen your hair and will add extra shine to your hair. So Daemon's silky, long, white hair is at your fingertips!
All in all, there are plenty of original Halloween costumes 2022 for men to think of. The nice thing about this is that you are one of the first with this costume, because last year nobody knew about these characters. You will also be recognized quickly, so you won't walk down the street like some dressed up unknown weirdo. Also saves again. But above all, we think that these products will give you a lot of fun, during Halloween, but also afterwards.
Happy haunting!
Your friends, The Alpha Men