Argan oil . As a basis, a rare and hyper natural substance that may not be known to everyone. As a pure oil to pamper the skin or as an addition to various skin and hair care products. This oil has been extracted for centuries in Morocco from the fruits of the Argan tree and is often used as an additive in food.
This type of oil is fairly scarce and relatively expensive when you buy it in pure form. Due to its beneficial effect, this royal liquid is very suitable for pampering the skin, hair and nails.
In short, a versatile but mysterious substance with only positive properties. Naturally, argan oil, which is composed for cosmetic purposes, is not suitable for consumption.

What valuable properties does argan oil have?
Argan oil is a pure natural product. It is quite expensive, but it also has legendary properties. In terms of rarity, you should also see it a bit like the organic Maple Syrup extracted from trees. Originating from Canada. This is also a relatively expensive material, partly due to the moderate availability and slow production process.
Back to argan. We just wrote that this Moroccan oil has particularly healthy properties. Let's name them below:
Anti-inflammatory
Cholesterol lowering
Blood pressure lowering
It supports the bones and muscle tissue
Due to the large amount of vitamin E, free radicals are fought as much as possible
It helps to renew skin cells
All in all, a very exceptional medical product. Pure but also mixed in good beauty products, its use is recommended. Shall we list a number of positive qualities for you?
Due to the rich presence of vitamin E, the oil reduces scars.
It soothes skin damage
Relieves in conditions such as psoriasis and eczema
It is also often used for stretch marks
A miracle potion. And only from Morocco. Nowhere else in the world does the argania spinosa grow with argan fruits. That makes it quite rare.


Why is argan oil good for hair?
Argan oil also prevents hair loss and dandruff. It nourishes the hair to the roots and protects your hairstyle against most external influences. For example, if you blow-dry your hair a lot, know that you can damage the hair down to the follicles.
If blow-drying is in your system, protecting the hair with argan oil is highly recommended. After insertion, it forms a protective layer and your hair is armed! 
What if you dye your hair regularly, spend a lot of time in a swimming pool or give the sun's rays free rein? Then, for example, a hair mask with argan oil on board is a must! Tip: apply the product in the hair before you go to sleep. Preferably not on the scalp. Then it has all night to soak in properly. You wake up with soft and shiny hair!


Argan oil for the skin and nails
"When something sounds to good to be true, it ain't". That is usually the case. But not in this case. We are discussing here a real miracle oil with almost magical properties. Argan oil, for example, is also beneficial for dry, sensitive or impure skin and nails. It also has a soothing effect on damaged cuticles and helps with the healing process.
You can apply it pure or incorporated into a cream on the skin. In pure form it is slightly oily. For example, put a few drops on your face before you go to sleep. The next morning, the skin still feels soft.


Always check whether it contains real argan oil. And no essence!
Just as you may be familiar with terms such as sourdough, organic, natural & Grandma's wet cake, that doesn't always mean that this is always 100% true. In those pasta factories there is usually no grandma to be seen baking the soggy cake. You know what we mean, I think. Because here too, there is not everywhere argan oil on board, but it is stated on the packaging.
Again, it is a rare product so it can be used for juggling. Let's let the argan flag flutter. Praise trumpet. Check it out!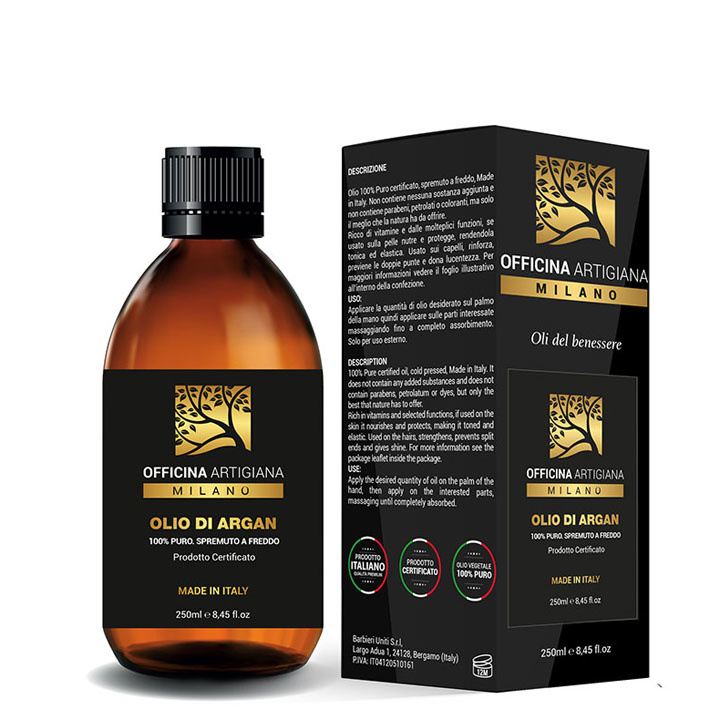 The 100% Pure Certified Argan Oil from Officina Artigiana Milano is a cold-pressed oil from Morocco and one of the most precious available. This is extracted from the unique Moroccan tree of life. The oil is extremely rich in vitamin E, vitamin A, phystosterols, polyphenols, omega 3 and 6. Is rich in anti-aging antioxidants and moisturizing substances that promote the production of collagen, which helps to improve the skin of the face over time. stays fresh and young from time to time.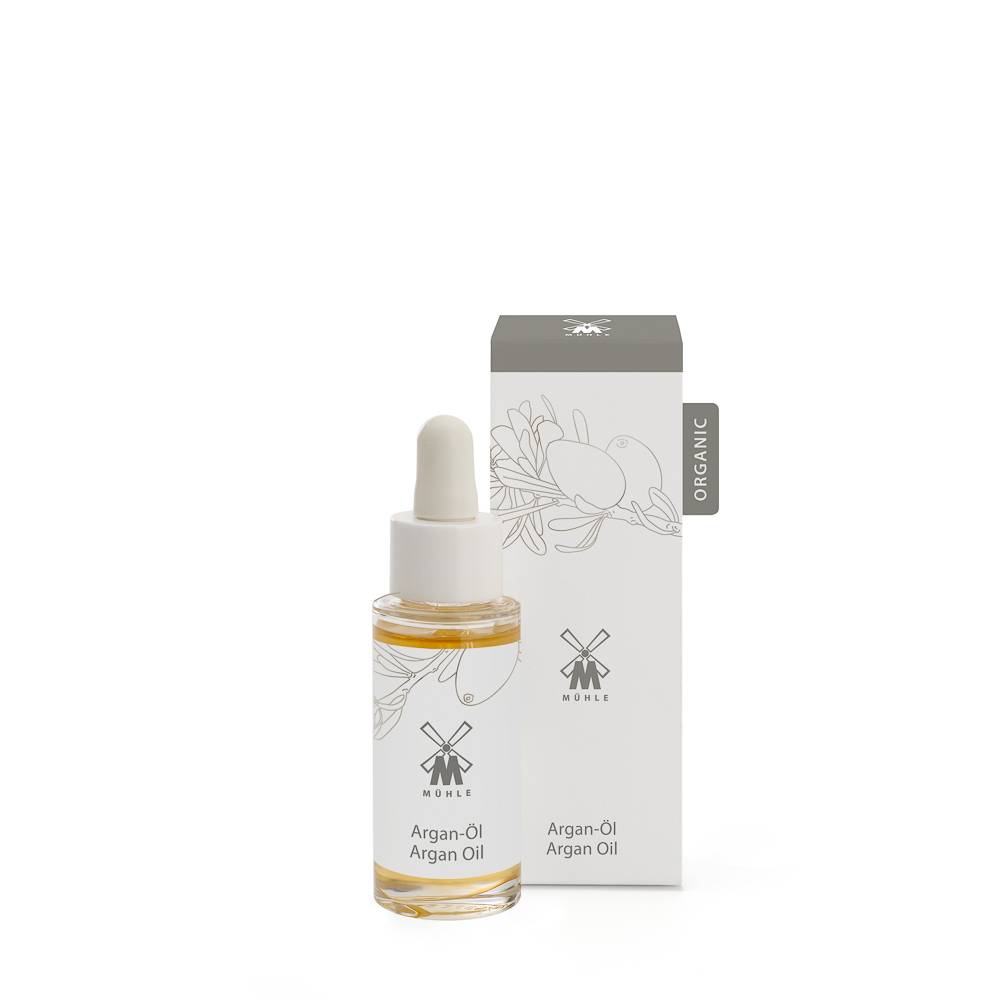 This fantastic argan oil comes from the ORGANIC line of the German Mühle . A hand-pressed fair trade argan oil produced by a Moroccan women's cooperative. Rich in essential fatty acids and valuable active ingredients. This liquid gold from Morocco is a very effective remedy against, among other things. skin aging. Ideal for protecting, nourishing and regenerating irritated skin. In addition to the skin, you can also use this organic oil for intensive care of the lips, nails and hair.
Do you suffer from dry and damaged hair? Then this silky hair & facial hair treatment from Azbane is definitely worth trying! The treatment is enriched with argan oil, which nourishes, hydrates and restores the hair, this prevents dry and damaged hair and gives your hair a beautiful shine again.
This conditioner from the beautiful home brew brand Ace High Co. contains a revitalizing blend of ingredients including argan oil, mango butter, red algae and sea grape extract, vitamin E and eucalyptus oil. A unique formula that nourishes, protects, softens and moisturizes your hair.