You see them popping up again lately. The hair toner . A product that was still used by many men in the 1950s. It is a liquid substance that men put in their hair, which gives the hair a nice shine.
Now you would think what you should do with a hair tonic. Why is it being sold again? The hair tonic is back. It's just not the same stuff as before. It has been further developed and now has features that can be of interest to every man. The Hair Tonic was used to reactivate and dissolve the oil-based Pomade, so that you could style your hair again. These Tonics still exist, the Jeris Hair Tonic and the Reuzel Hair Tonic are good examples.
The modern Hair Tonic is more of a Grooming product and is also called a Grooming Tonic. You could say it has been reinvented. The new hair tonic is mainly intended as a pre-styler . They often contain a lot of natural oils that protect the hair from heat during blow-drying. It removes the greasy feeling when you haven't washed your hair, gives your hair more volume and makes your hair more flexible.
Those are the most well-known properties of the hair tonics that are sold again today. But thanks to the composition of ingredients in most hair tonics, they have many more benefits for your hair.

Hydrates the hair and hair follicles
The hair tonic contains natural oils that moisturize the scalp and hair. This makes your hair look shiny and healthy. This will give your hair more volume and feel softer. So it also works as a kind of leave-in conditioner.


Reduces split ends
Because the hair tonic hydrates the hair follicles, it is easier for the hair to retain its own oils. This keeps the hair strong and healthy. If you suffer from damaged hair or split ends, a hair tonic can promote recovery. It keeps your hair healthy and therefore also prevents damage when you are not yet bothered by this.


Protects your scalp and reduces dandruff
Hair tonic protects against heat and contains nutritious natural oils. This keeps the scalp supplied with nutrients and does not damage the hair when blow-drying. The scalp will also become less irritated and is better able to repair itself. This way you will suffer less quickly from dandruff and it can reduce dandruff if you already suffer from it.


Helps style your hair
The hair tonic gives a nice shine to your hair through the oils. It also gives your hair more volume so you can create a nice full look. This can be a nice addition, especially for people with thin hair. The hair tonic gives a light hold so that the hair stays in place even better when you apply a styling product afterwards.


Frequently used ingredients in hair tonic
Not every hair tonic is of course exactly the same. But in general, most hair tonics do the same thing and often share these ingredients.
Nettle
Yes, you read that right. But don't be afraid this one doesn't sting. Nettles contain ingredients that are very good for the hair and scalp. It stimulates blood flow, which helps prevent hair loss and makes hair dry less quickly.
In addition to the fact that nettle contains many vitamins that strengthen the hair, it also has the unique property of helping to regulate the sebum production of the scalp. As a result, your hair does not produce too much sebum, but also not too little.
Marigold
Has an antifungal effect and has a healing effect. This will make the scalp less irritated. Dandruff will also occur less quickly.
Chestnut
The nutrients in chestnuts give the hair more volume and improve the condition of the hair.
rosemary
Rosemary helps prevent hair loss and has an anti-stress effect on the scalp. It also contains many antioxidants such as vitamin c that help protect the hair against heat and chemicals from the outside.


How do you use a Hair Tonic?
Using Hair Tonic is very easy. After washing your hair or after taking a shower, dry the hair with a towel. Now put two to three drops of hair tonic on your hands and massage it well through the hair and over your scalp.
Don't use too much or you may end up with heavy and oily hair. Then your hair seems a little too greasy. Now blow dry your hair. You will immediately notice the effect. It gets a bit more volume, is nice and soft and already has a light hold. Now you can apply a hair styling product.

Buy a good Hair Tonic
There are now many different hair tonics available. The range at The Alpha Men is also expanding. We've listed a few suggestions for you with which you can at least get a good hair tonic at home.
Reuzel is popular brings you choice in hair tonics. It is therefore one of the most sold. Reuzel has two variants. The hair tonic and the grooming tonic. The Hair Tonic is the classic with a modern twist, so intended to reactivate that oil-based Pomade. The Reuzel Grooming Tonic is a grooming product and is intended to be used as a pre-styler. Reuzel makes a nice distinction between the two products.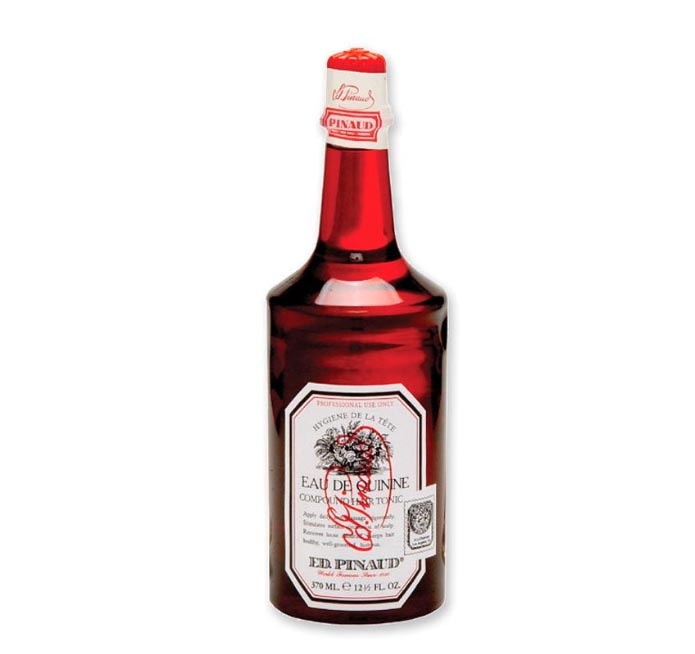 The Clubman Hair Tonic is a classic and intended to reactivate the Pomade. In addition, this Hair Tonic also has a caring effect, removes dandruff and stimulates blood circulation in the scalp. A Clubman Pinaud classic.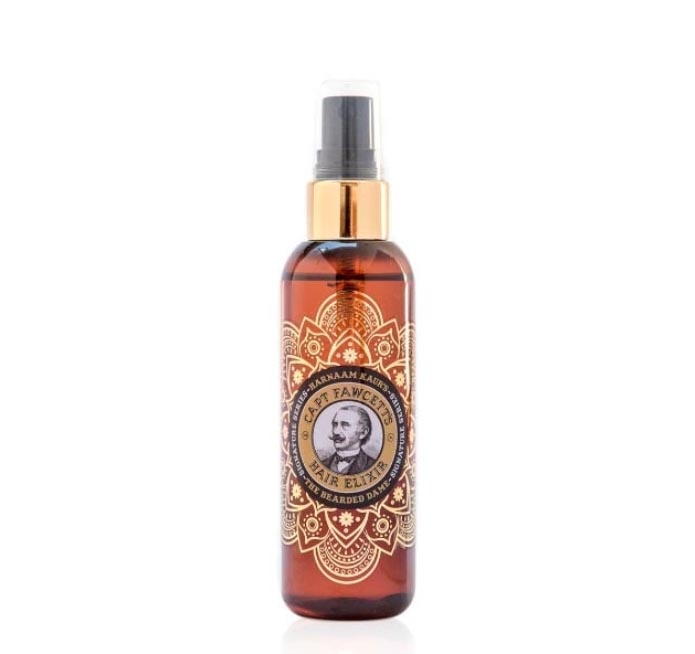 Captain Fawcett always makes it special. Beautifully packaged, in a beautiful bottle and a fantastic scent. A slightly lesser known hair tonic but of top quality. This product is still fairly new and contains all beautiful natural ingredients. This hair tonic can also be used for the beard and a styling product.