Summer. Finally. Get out and stroll! In the convertible with the roof resting on the luggage compartment, fashionably dressed and on the flip-flops to your favorite beach bar. Paal 17 has the most exclusive cocktails and let you have just set your mind on it.
You can finally decorate life a little more Miami . It's about time too. The trendy outfit is of course not complete without a refined fragrance. For the necessary cachet. Joie de vivre! However, in the (hot) summer months there are a number of things that you have to take into account if you want to enjoy your carefully selected perfume for a long time. Because you should know: heat, sunbeams and perfume (bottles) don't go well together.
That is why it is high time to serve you a number of tips so that you can enjoy your favorite scents for a longer period of time in the warmest months of the year.


How do you best protect your perfume in the sun and heat?
Perfume thrives best in a cool environment. So preferably in a room where it does not exceed 15 degrees Celsius. Heat affects the behavior and structure of the scent. Just like with wine, by the way. A perfume can expire very quickly due to heat. Even spoil.
Heating and/or fluctuating temperatures also affect the quality of the fragrance. This can change substantially when a vial is exposed to high temperatures. Windowsills are NO GO AREAS. Because: abundant sun & warmth.
The bathroom is also a forbidden zone. Way too hot and humid. A very bad combo. If you do wish to enjoy your perfumes for a longer period of time, here are a few clear options.
A reasonably good place is a closed cupboard where the perfume is dark and does not absorb (in) direct sunlight. A first-class place to store your scents in the summer is the refrigerator. This way they have a longer shelf life and it is nice to spray a cooling scent on a hot day. Crisp!
The fragrance bottles brotherly in the refrigerator next to the bottles of wheat beer, vanilla custard and semi-skimmed milk that you cherish. Check.
That'll do the trick.


Spray perfume immediately after showering.
After taking a warm/hot shower, the pores are open and that's the right time to spray the perfume on strategic places (we'll get to that in a bit). Of course after you have just dried off. The scent molecules then penetrate the skin better so that it simply evaporates less quickly and the intensity of the scent lasts longer.

Spray perfume on tactical areas
We just described it, perfume and sun don't go well together. This can change its composition and make the perfume smell completely different. The smell can also evaporate quickly due to the influence of the sun.
Sun rays can also have an even more persistent effect if you are sensitive or allergic to a combination of perfume, UV-A and sunlight. As a result, you can even get a rash and/or pigment spots. That is why it is highly recommended to spray the perfume on tactical areas. For example, behind the ears (if you have longer hair), behind the neck, behind the knees, the chest or on the ankles.

Rash or spots on the skin
Unfortunately, spraying perfume and the combination of sunlight can cause you to suffer from stains or skin discoloration. Substances that make your skin more sensitive to UV-A radiation are furocoumarins. This material is usually found in (citrus) extracts that are used in shampoos, soap products, aftershave & perfumes.
If you have to deal with this physical misery, you can also decide to spray the perfume on a piece of clothing. Or at least on areas of the skin where the sun has no access. What you can also do is put a little Vaseline on the skin where you spray the perfume. An unscented lotion can also be a safe choice and provide adequate protection.
An advantage of applying vaseline before spraying the perfume is that the scent stays on (much) longer. Mieters!
Last tip from The Alpha Boys: make sure you don't spray heavy 'woody' scents in this summer time, but opt ​​for crispy fresh variants. For the sake of convenience, you are here now, let's introduce 2 to you. Do you want to discover even more summer fragrances? Then take a look at our Summer Fragrances collection, or read this article for our Top 10 Summer Fragrances .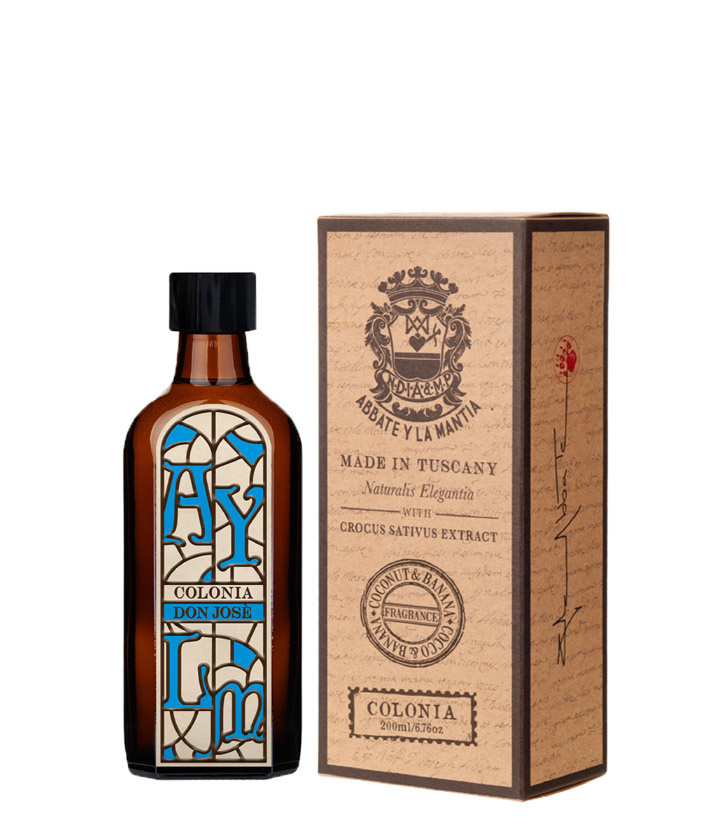 ABBATE Y LA MANTIA
Eau de Cologne - Don Jose
A striking cologne from Abbate Y La Mantia and has been specially designed as a tribute to the grandfather of the Italian Abbate Y La Mantia, Don José. Bon papa' owned a large banana and coconut plantation and as a homage to 'The Don', these fruity notes are very stylishly reflected in the scent pallet of this carefully composed perfume.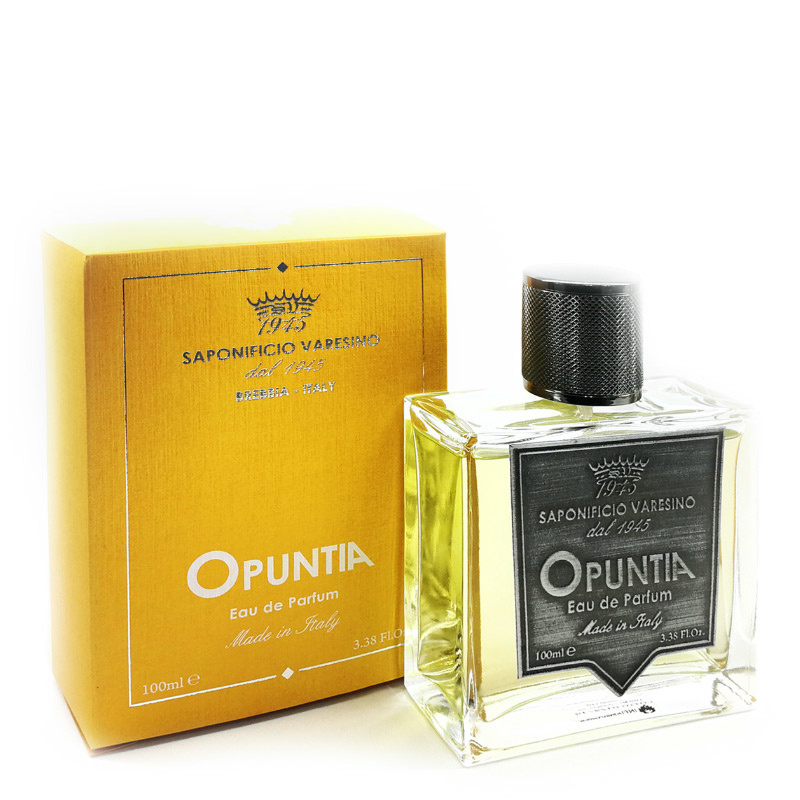 SAPONIFICIO VARESINO
Eau de Parfum - Opuntia
Saponificio Varesino Eau de Parfum - Opuntia is a vibrant fragrance with fruity top notes of bergamot, pineapple and black currant that will take you back to the sultry & warm beach nights. The heart contains a floral blend of birch bark, rose and jasmine, while warm woody notes of patchouli, vetiver, musk and oakmoss form the base of this fragrance.
You.Won't.Regret.
Enjoy The Summer!