Morris Motley
Morris Motley is a premium hair studio and hair care brand for men based in Melbourne, Australia.
The founder, Rob Mason, is driven by a passion for barbering and bringing the perfect hair product to the market. With more than 10 years of experience, Rob is well known in the industry.
Mason's goal was to reinvent hair products for men. According to him, premium hair products for men have been an overlooked market, where men are generally thought not to care much. That is why most products use the cheapest and most basic ingredients.
The shampoo removes all natural oils. The styling products cause irritation. That had to change.
Together with cosmetic chemist Richard Parker, Rob Mason has launched the Morris Motley Treatment Styling Balm. The balm gives a strong hold, without being heavy, with a matte finish. Because the product is water-based, it is easy to wash out with water.
The Treatment Styling Balm
The styling balm is very popular, and for good reason. The balm is a lightweight cream that is easy to apply. But that wasn't always the case. When Mason started producing the Treatment Styling Balm, so many ingredients were used in the formula that it became too thick to mix. It seemed impossible to produce.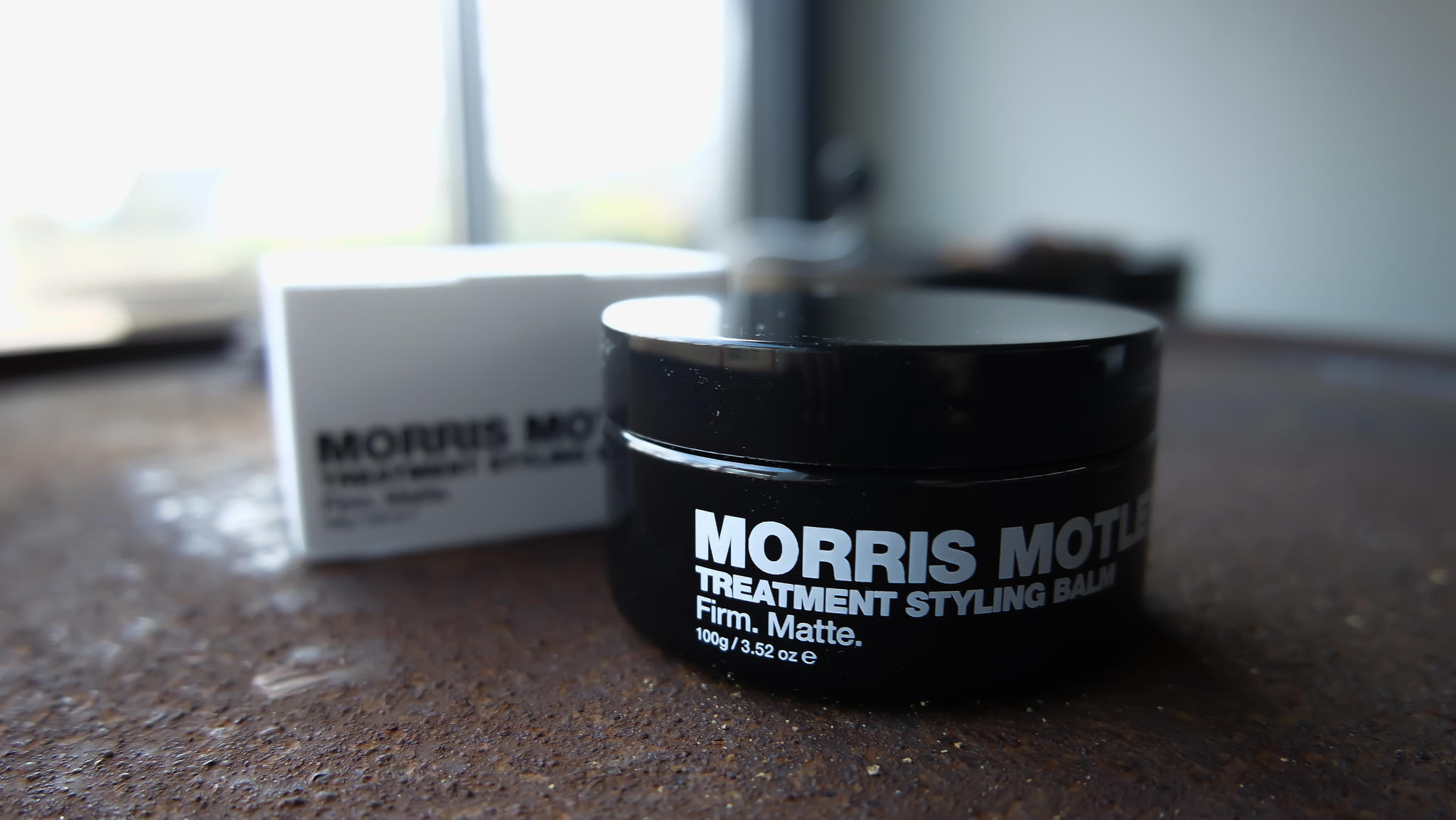 The styling balm that you know now, or that you will become acquainted with, is a soft cream. It is full of healthy, natural and ingredients, such as keratin, amino acids and fruit oil.
But first of all, the appearance. The Treatment Styling Balm comes in a minimalist, white box with black letters. The box contains the name, ingredients, description and some further information.
The jar that contains the balm is also minimalistic, but black with a white print. The name, content and instructions are listed here.
It gives a great hold that easily lasts all day (depending on the amount of product you use), without the use of other products to hold it. The balm is also not heavy, so it feels natural. It gives a natural look, due to the matte finish.
A unique product naturally also has a unique, recognizable scent and the Treatment Styling Balm certainly has that. It has a fresh, slightly sweet lemon scent.
Use a small amount of the Treatment Styling Balm to make your hair fuller with a natural hold. Use more to get a very strong hold, without getting hard. No matter how much you use, the balm remains easy to wash out.