You see it every day; Instagram models and toned celebrities are spotted everywhere with perfectly tamed locks - and of course you can't help but admire their amazing texture, definition and style. How do they get their hair like that? The secret to many of these hairstyles is volume. Volume is the most overlooked aspect of the style, and time often plays the most important role in achieving these well-fitting styles! In this article we give you some useful tips on how to get more volume in your hair and how it will change the way you have always styled your hair.


Use a hair dryer to get more volume in your hair!
Using a hair dryer to dry your hair can be a great tool for adding volume to your hair without or prior to applying a styling product. Typically, hair dryers have many different temperature and airflow settings, including low/medium/high temperature and low/high airspeed. Choosing the right combination of heat and air will work extremely well to help your hair flow in the right direction and lift it at the same time.

The power of the hair dryer will help you "train" your hair in the desired direction. In many cases, a hair dryer comes standard with various attachments such as diffusers to better position the airflow. When using a hair dryer, it may be wise to use a heat protectant spray to protect your hair from heat damage.

- Brushing while blow-drying
When blow-drying your hair, a brush can help encourage your hair to take the direction and shape you want, while also distributing the hair's essential oils, helping the hair will look shinier and healthier.


Use the right hair products
Using the right hair product is critical to keeping your hair from lying flat and looking lifeless. It's smart to avoid any oil-based product like a pomade and use products like a paste , cream , or clay instead. You can also try products that are specially made to add more volume to the hair. Apart from this, matte products are usually better than the glossy ones to achieve more volume.

- Don't use too much
Often too much of a certain type of product is used. As good as the product is for volume, using too much of it will make your hair sticky and flat. We therefore recommend using a coin-sized amount of product and rubbing it completely into your hands before applying it to your hair.


Use a dry shampoo
A simple hair tip to get rid of excess oils that flatten your hair and give it more volume is to use a dry shampoo . A dry shampoo cleanses your hair without having to wash your hair. It is like a powder that absorbs the oil from your hair, making it easier to style your hair.
- A dry shampoo is not a substitute
Keep in mind that a dry shampoo is not a replacement for a real shampoo that you use in the shower. It removes the oil from your hair, but a dry shampoo does not clean your hair like a shampoo combined with water does. A dry shampoo is therefore only a temporary solution and you still have to wash your hair regularly.


Use the right oils
One of the reasons for having flat and lifeless hair is that your hair is probably not optimally healthy. If your hair looks frizzy, dry and/or has split ends, then your hair is in a bad condition and you need to fix it to get a healthy style with the necessary volume. The best way to get healthy hair is to apply oil masks regularly. You can apply such a mask 30 to 60 minutes before washing your hair and it will nourish your hair and make it healthier.
Do this regularly and use it for about a few weeks. You will soon notice and see that the quality of your hair has improved dramatically and it will become much easier for you to get volume in your locks!


Normal styling
Once your hair has reached the desired volume (with a combination of a blow dryer, brushes and pre-stylers), it's time to make your hair stylish and sophisticated. While heavier, high-hold styling products may be a good option to give the style the finishing touch, it may not be the best option if you have finer hair. In this case, consider lightweight hair styling products that are generally super light and hold the volume in place.
Choice of The Alpha Men
Below we have prepared three hair care products that give you the right basis for a voluminous haircut, without the addition of harmful substances.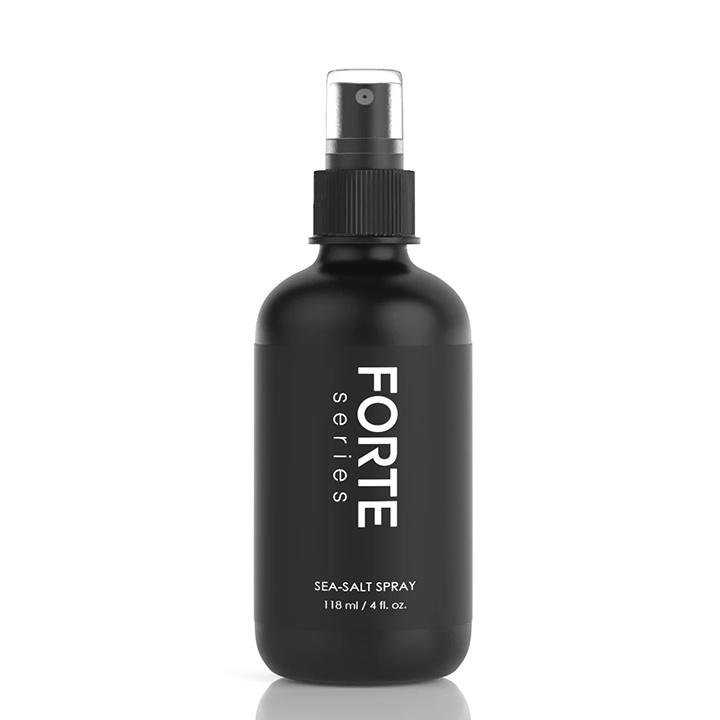 With this Sea Salt Spray from Forte Series you can create a beautiful beach look with volume within seconds. The spray strengthens the natural curl of your hair, reduces frizz and gives your hair more volume. The spray is rich in kelp extract which also gives the hair and scalp good care. Furthermore, the spray is free of sulfates or parabens, and the volume spray is enriched with a wonderful scent.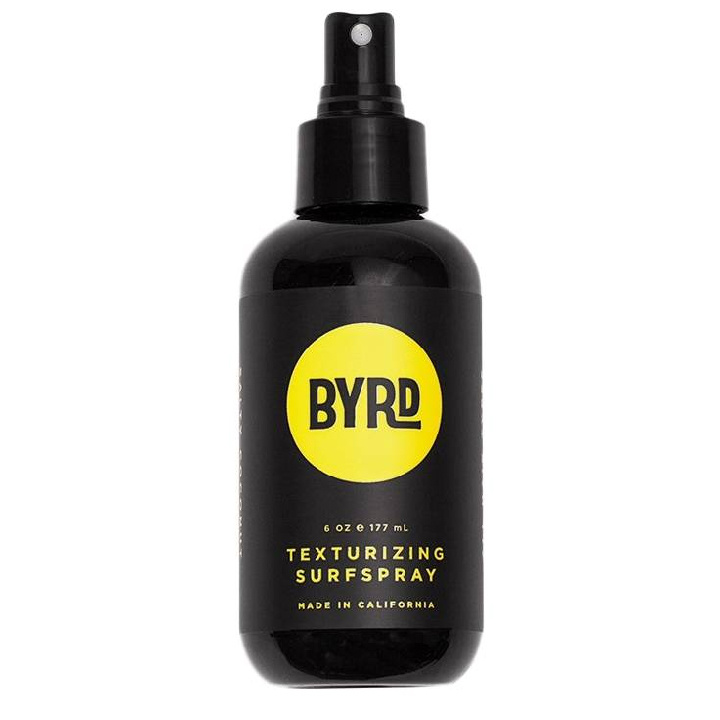 The Texturizing Surf Spray from BYRD is a styling spray that gives a beachy look to your hair. The ingredients sea salt and coconut in the spray provide more volume and texture. This spray is more than just styling, it also nourishes and repairs your hair with proteins and vitamin B5. For hydrated hair with a natural barrier against dehydration and environmental influences, choose BYRD's Texturizing Surf Spray.