Every man has different hair and one has thicker hair than the other. Some men naturally have thin or fine hair, but thin hair can of course also develop at a later age. That also means that you can't handle your hair the same way as someone with thick hair. Some care products will only make your thin hair look thinner. The same goes for styling products.
Thin hair, on the other hand, also has plenty of advantages. For example, it is much easier to keep in shape. Do you have thin or fine hair? Read below what the best products for your hair are to use.


Shampoo for thin hair
With thin hair there is simply less to wash. That's a fact. The main premise when washing thin hair is a gentle approach. Thin hair doesn't need much to get clean. So go for shampoo without aggressive ingredients. Once you damage your hair follicles, your hair breaks very quickly. Your hair will also look thinner because you wash away all the oils your hair needs. Go for a shampoo that moisturizes and thickens. Your hair looks so much fuller.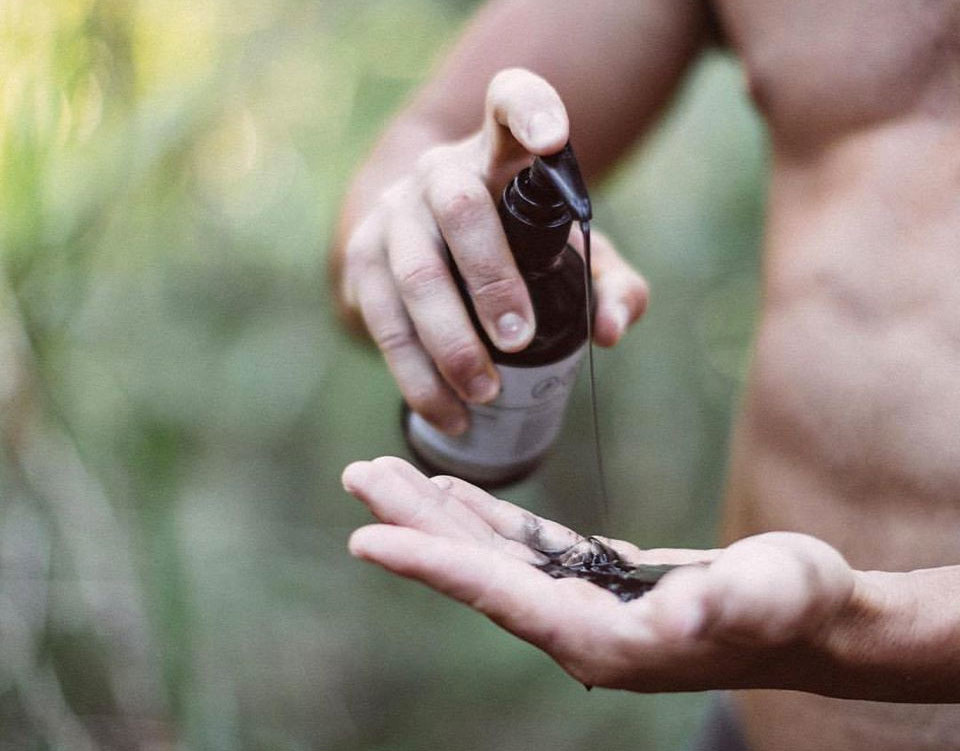 Conditioner for thin hair
For conditioner , too, you want to stay away from harsh sulfates. Go for a volumizing or thickening conditioner so that the product matches the shampoo you use. Your hair looks thicker and it nourishes your hair sufficiently. Try not to use a leave-in conditioner as it makes your hair very flat.
Hair styling products for thin hair
After taking care of the hair, we come to the products that have the most direct influence on how your hair looks. Some styling products really don't go well with thin or thick hair. We tell you what is best to choose and why some products do not work.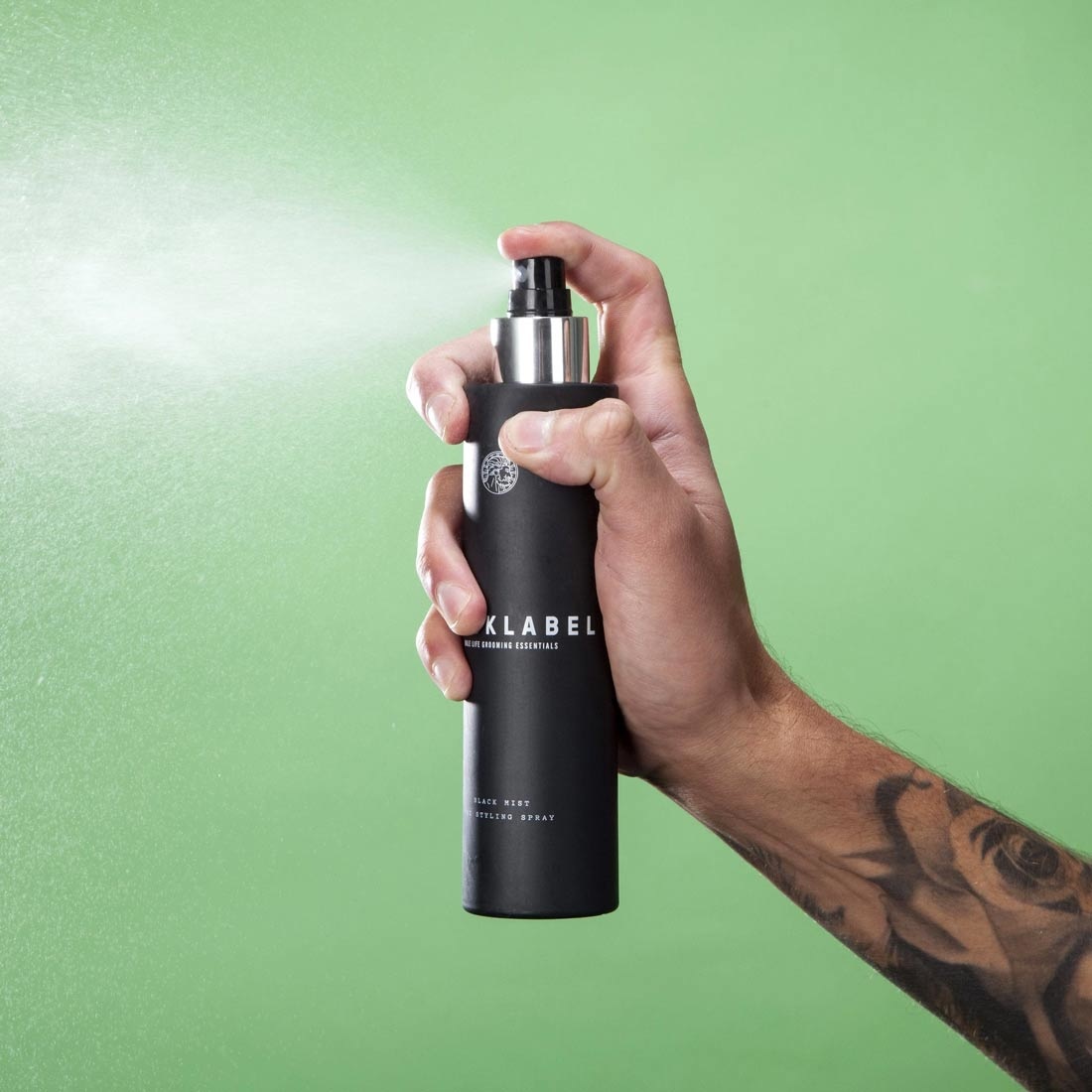 Pre styling
As far as we are concerned, the majority of men still place far too little emphasis on this. By pre-styling we mean everything you do before you finally apply your hair styling product. Pre-styling your hair actually always consists of applying a pre-styler and then styling your hair with the hair dryer . This can make a big difference especially for men with thin hair.
A pre-styler is often a grooming spray , sea salt spray or another product that adds volume, texture and a light hold to the hair. The combination of these products and the blow-drying creates a solid base where your hair always stays in place. It also protects your hair against the heat of the hair dryer. So always use a pre-styler.
Hair styling product
There are a few products that you really don't want to use if you don't want your hair to look thin. These are mainly gels and pomades. A gel and also a pomade bring your hair together too much because it sticks your hair together. This makes you see more skin appear and it looks like you have little or thin hair. If you think that's beautiful, you should do that of course. But if you want to make your hair look a bit thicker, it's best to go for a product with clay in it. This can be a clay or paste . Also try to avoid products with a lot of oil in them.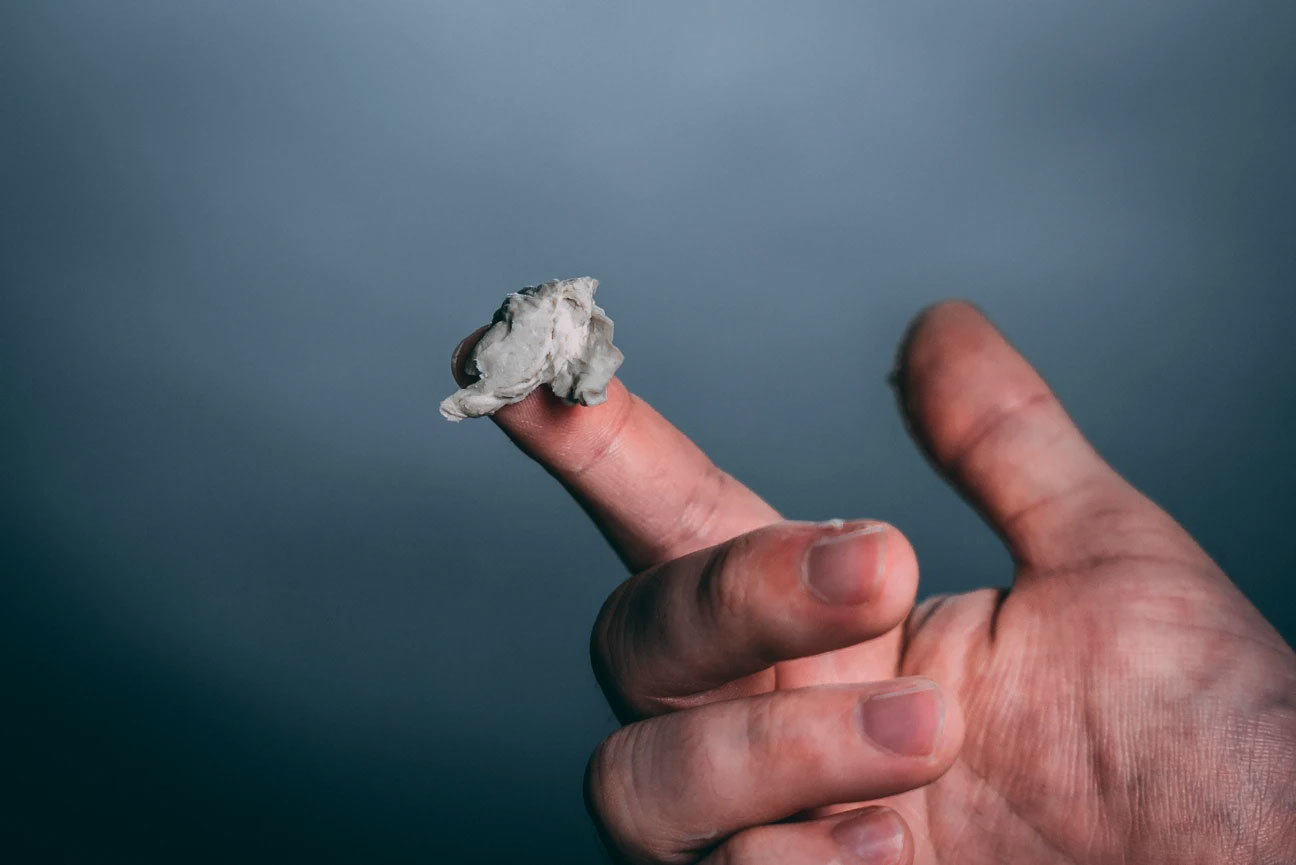 Clay and paste contain ingredients that swell and give your hair volume. Your hair looks a lot thicker. It also keeps your hair lighter than a gel and pomade, so it sinks less quickly and looks less flat.
The main ingredients in a clay or paste are kaolin and bentonite (often bentonite on the jar). These are clays that are used in many types of clay and paste. Bentonite in particular has a very swelling effect on hair. So always check whether the product you may want to buy has these ingredients. When you do pre-styling and then use a good clay or paste, everyone will think you have a full, thick head of hair.
Post Styler
A post styler is usually hairspray. Sometimes you just have to keep your hair in place when you have a party, for example. Then you can use hairspray. But watch out for this. Do not spray too close to the hair and do not use too much. Hairspray has the same sticky effect as a gel.
Do not run your hands through the hair after applying a hairspray. Your hair will immediately become flatter and stick together.

Got inspired? We have selected the complete top 10's for you: