To lighten up the Christmas season with your friends and family, we all wear an ugly Christmas sweater. Maybe a few more funny socks and then we can get back to it. The spontaneity is now a bit off. Time to pull something else out of the closet or give as a gift to your friends or your partner.
Christmas baubles for the beard
Don't panic, you can still wear that cool Christmas sweater that you spent way too much on last year. You can now buy Christmas decorations for your beard. Beard baubles with which you will steal all the attention. Let the people around you literally decorate you with these baubles for the beard. You can buy them with or without lighting and are super easy to attach with handy clips.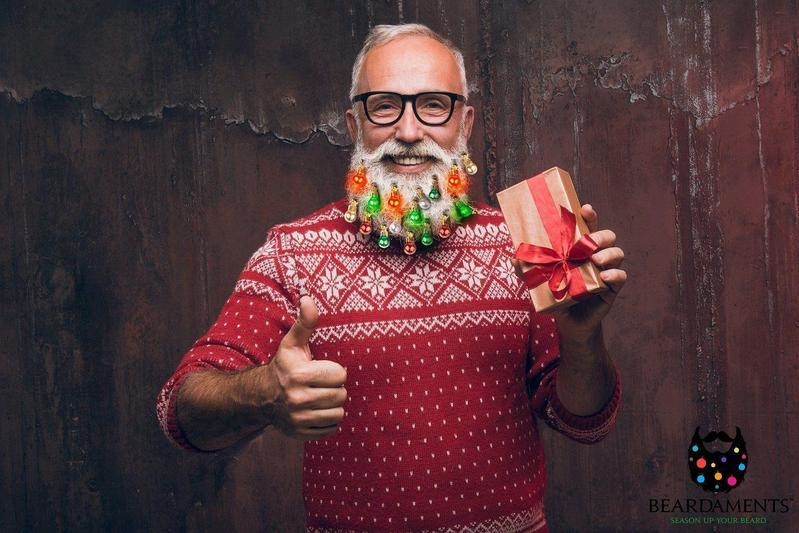 Nice Christmas present for the man
It is a funny Christmas decoration that makes a Christmas tree almost superfluous. Of course, you may not have a beard at all. Then of course you can always give them as a gift to a friend, your brother or as a woman to surprise your partner with. If you still want them yourself, you can of course always put them in your hair if you don't have a beard. You can give it any interpretation you want. In any case, be quick because they go very fast. Order your own beard baubles .