There is often discussion about what produces the best shaving result. There is also a lot of confusion for beginners who want to purchase a product for shaving. Should they buy a shaving soap or a shaving cream ? Let's just say that neither is necessarily better. So there is no need to have that discussion. In the end, it mainly comes down to what personal need you have when shaving. That makes your choice a lot easier, right? Now all you have to do is choose from the hundreds of shaving soaps or creams out there.
There are a number of important differences between the two products and each has its advantages and disadvantages. Those differences should ultimately be the deciding factor for you. That's why we explain the most important things to you.


What is a shaving soap?
You know the shaving soap from the old traditional way of shaving. The product has therefore been around for a very long time. It is a somewhat harder soap that needs a little more friction with the shaving brush . The soap on the brush is then whipped with water to form a rich foam. The foam you create with a shaving soap is almost unmatchable with any other product.
Because the soap is hard, it can generally be done much longer with a shaving soap. The scent of a shaving soap is often slightly less strong than that of a shaving cream, but there is more variation in scent because shaving soaps have more complex scent profiles.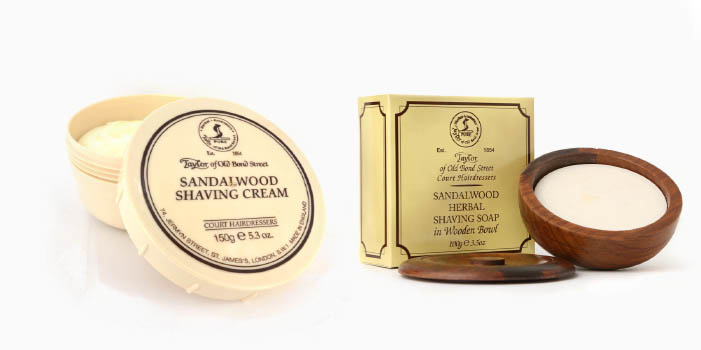 The benefits of a shaving soap
A shaving soap contains fewer chemical and possibly harmful ingredients than a shaving cream. This is because a shaving soap needs less chemical agents because it contains less moisture.
This makes the shaving soap more environmentally friendly.
A shaving soap lasts longer than a shaving cream
More complex odor profiles


What is a shaving cream?
A shaving cream is a softer substance than a shaving soap and comes in several types. A shaving cream is therefore also slightly easier to foam and extra suitable for beginners. It can even be applied directly to the face with your fingers. Most shaving creams come in jars just like the shaving soap, but they also come in tubes.
There is more variety in shaving cream, each with a specific purpose. For example, extra suitable for people with dry skin. Extra ingredients are often added, such as Aloe Vera or Shea Butter. For those people with dry skin, a shaving cream might be more suitable. A shaving cream often has a somewhat stronger scent than shaving soap.


The benefits of a shaving cream
Easier to foam
Stronger scent
More suitable for dry skin
More choice in the type of packaging (pot, tube, etc.)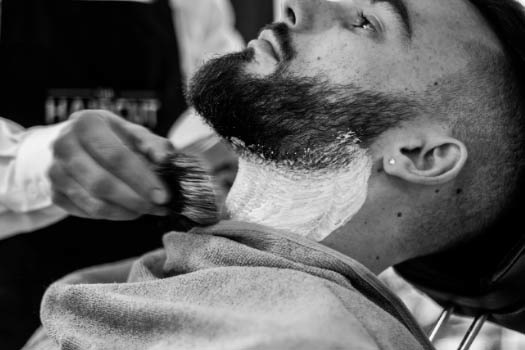 Which shaving product do you choose best?
Ultimately, of course, it all comes down to your needs. The shaving result ultimately depends on a combination of factors. The razor, shaving cream you make, the preparation and of course your shaving technique.
Are you completely new to the world of wet shaving and do you still find it difficult to beat a good shaving cream? Maybe it's better to start with a shaving cream. If your skin can't handle chemicals well, go for a shaving soap. If you have dry skin quickly, look for a shaving cream that has a more moisturizing effect. If you really care about scent, a shaving soap is more interesting because of the complex scents.


The best shaving soaps and creams
With both products you should eventually be able to make a good shaving cream and get a good smooth face. If that doesn't work, you're doing it wrong or you bought a bad shaving soap or cream. There is plenty of junk to be found that you better stay away from. To make it a little easier for you, we have listed a number of brands that are known for their excellent quality, so that you can never make a wrong choice.
Best brands for shaving soap and shaving cream
Shaving soap
Martin De Candre – According to experts, the best shaving soap in the world. Very easily and quickly creates a rich foam that allows the blade to glide very easily over the skin.
Shaving soap and shaving cream
Taylor of Old Bond Street – For many years one of the most popular brands in the field of shaving soaps and also shaving creams.
Shaving soap
Phoenix Artisan Accoutrements – Loved for great scents and high quality. An artisan soap maker.
Shaving soap
RazoRock – An emerging brand that is much loved by connoisseurs. Unprecedented high quality for the price you pay. Rich variety of scents.
Shaving soap and shaving cream
Proraso – The most loved shaving brand from Italy. Good value for money.