For many men, shaving means a lot of irritation, redness and frustration. This often has to do with sensitive skin that suffers from the wrong technique, blunt blades, little preparation, haste and very often the use of the wrong products.
Fortunately, there is wet shaving with the use of a safety razor. Especially for men with sensitive skin, this way of shaving makes a huge difference. Then you still have the world of choice between shaving soap and shaving cream . That choice can be crucial. At The Alpha Men we also have a lot of choice in this area and not every soap or cream is suitable for sensitive skin.
The irritation that occurs after using a certain shaving soap or shaving cream can have different causes, such as:
The shaving soap or shaving cream does not offer enough protection
There is a huge difference in the quality of shaving soaps and creams. One of the functions of these products is to lay a smooth protective layer on the skin. As a result, the blade glides smoothly over the skin without the skin experiencing stress. Soaps and creams are all made with certain ingredients, techniques and compositions. A good shaving soap or cream creates a very thick and smooth lather on the skin. There are also often nourishing ingredients added to a good shaving soap or cream that soothe and nourish the skin so that it does not irritate and dry out due to shaving.
Hypersensitivity or allergy to certain ingredients
Always check the ingredients list. In particular, the cheaper shaving soaps (not all) often contain many artificial ingredients that can be aggressive to the skin. Think of parabens, too much menthol or a lot of artificial perfume. A good shaving soap or cream is made from natural ingredients as much as possible. Many good products today contain fragrance ingredients that are gentle on the skin.
Whipping the shaving soap or cream incorrectly
Whipping your shaving product incorrectly ensures that it does not do what it is intended for, ensuring optimal smoothness and protection. Some shaving products are very hard to whip up. Sometimes too little water is used, sometimes too much or too little soap or cream is used. With the products we recommend you can hardly go wrong with whipping.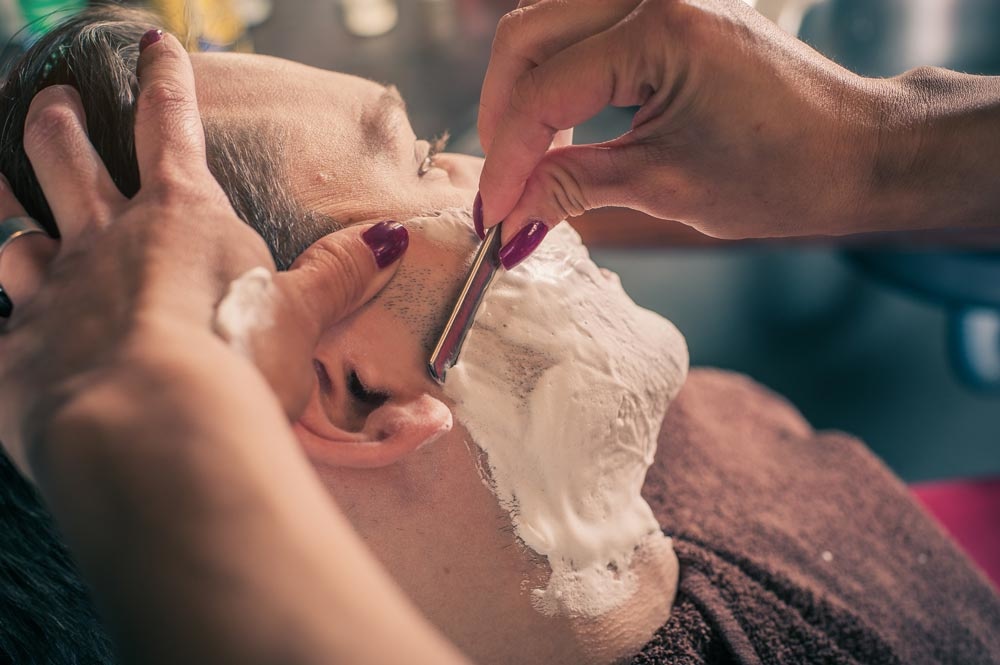 Our favorite shaving products for sensitive skin
Which shaving soap or cream is best for your sensitive skin? It is better to look at the manufacturer of the soap or cream. Choosing the product itself is often personal preference. This is often about the smell. We often deal with customers who are looking for something for sensitive skin and we also have a colleague with sensitive skin. We always end up with a number of brands that produce incredibly good soaps and creams. So you can go to these brands for any soap or cream. Below we list them.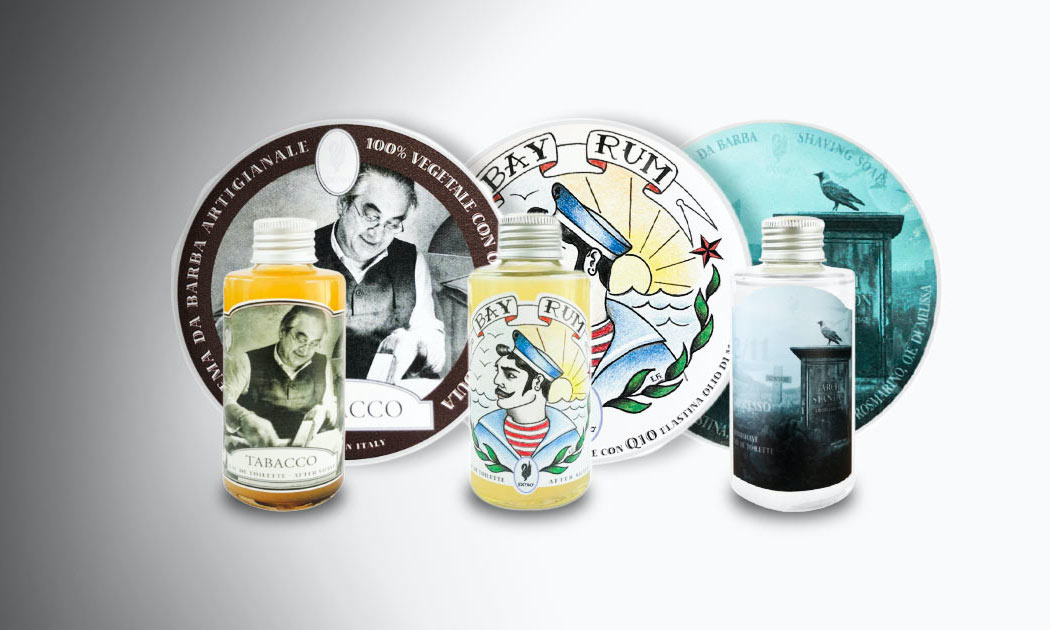 Extra cosmetics
You get one of the nicest and smoothest shaves with the products of the Italian Extro Cosmesi. Donato Ciniello, founder of Extro Cosmesi was active in the cosmetics industry for 30 years and knows everything about the skin. He decided to turn his attention to shaving and created shaving creams and aftershaves especially for the skin.
Free from parabens and harsh alcohol, the shaving soaps are enriched with Q10, Royal Jelly, Calendula Oil and other natural ingredients all designed to nourish, protect and care for your skin. 100% vegetable and very suitable for sensitive skin.
Extro Cosmesi soaps are soft and the texture is similar to putty. This soft texture makes them easy to whip into a thick, rich and creamy foam.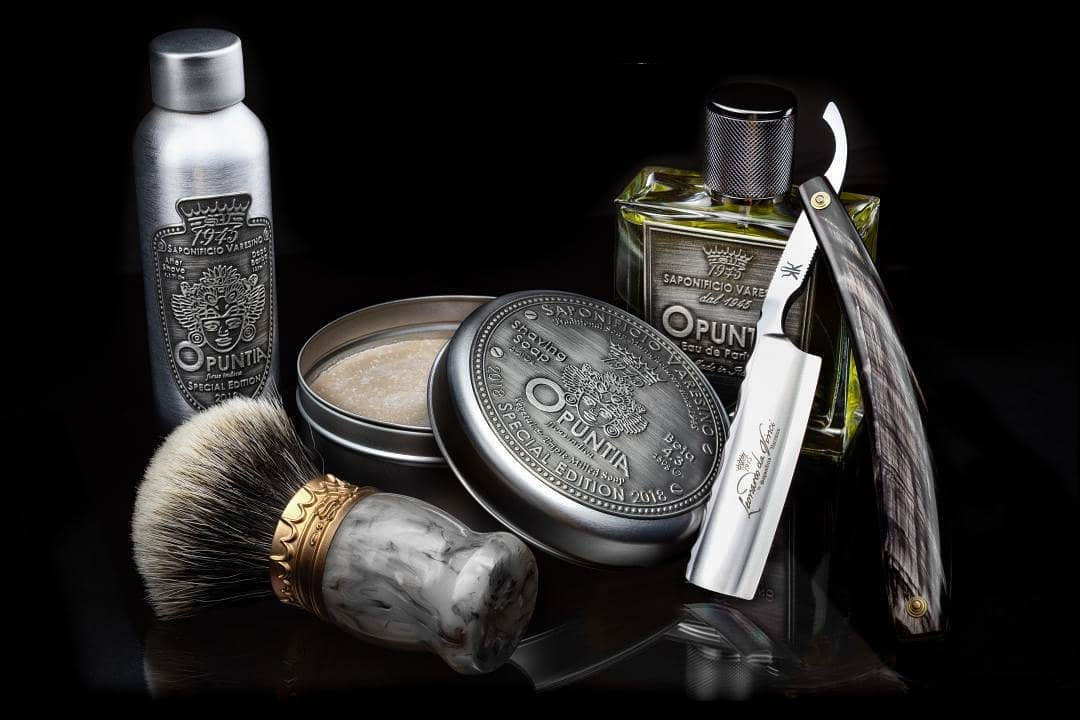 saponificio varesino
Another legend in the world of wet shaving. Since 1945, Saponificio Varesino has been making the most refined shaving soaps on the market. Dante Bardelli was looking for a way to support his family after the Second World War and found his passion in the traditional production of traditional shaving soaps.
The special thing about this shaving soap is that it is still made according to the traditional Marseille method and the "triple-milled" production process. This ensures that the soap is extra concentrated so that you need much less of it and produces a very rich foam. All soaps are ground three times so that all the moisture is removed and a highly concentrated shaving soap remains. If you want a special shaving experience, you should have tried a soap from this manufacturer.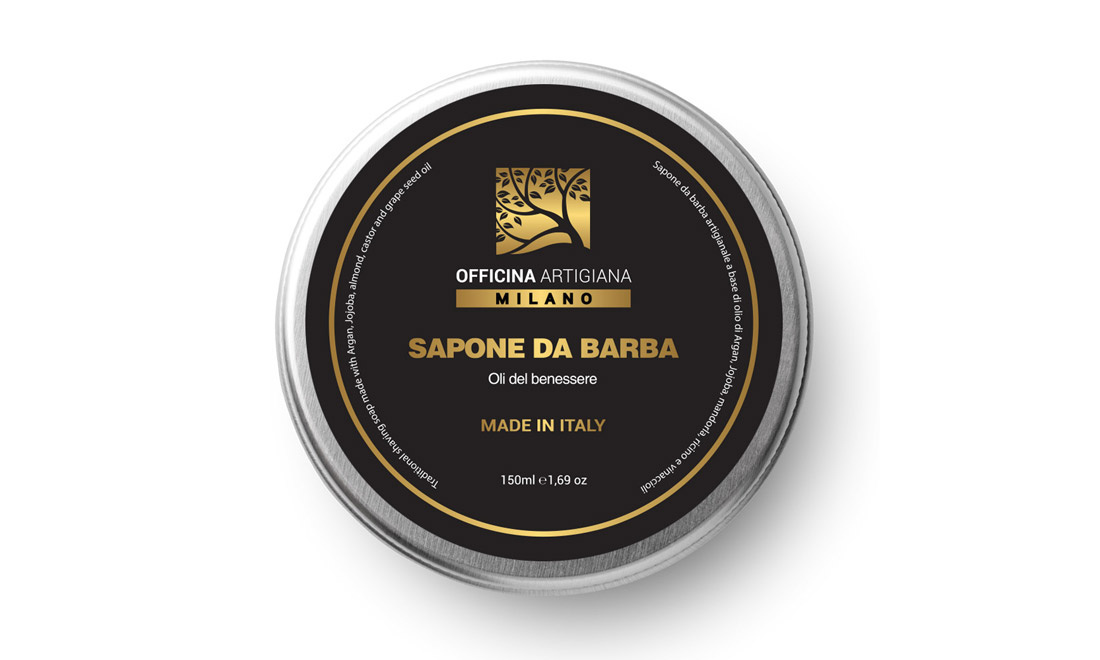 Officina Artigiana Milano
A new brand and also just available in our shop, but in our opinion already one of the most beautiful shaving soaps in our range. We fell head over heels in amazement when we first tested this soap. The soap is soft and consists of 40% of the essential jojoba, argan, almond, grape seed and castor oils that provide the skin with good care for hours after shaving.
It is made in five different production stages, complete with plant-based ingredients. The scent of this soap is very masculine. Think of warm top notes of birch, black pepper and fresh orchid, middle notes of whisky, honey, tobacco and saffron with a leathery hint, and its base notes of wood, amber, guaiac and barley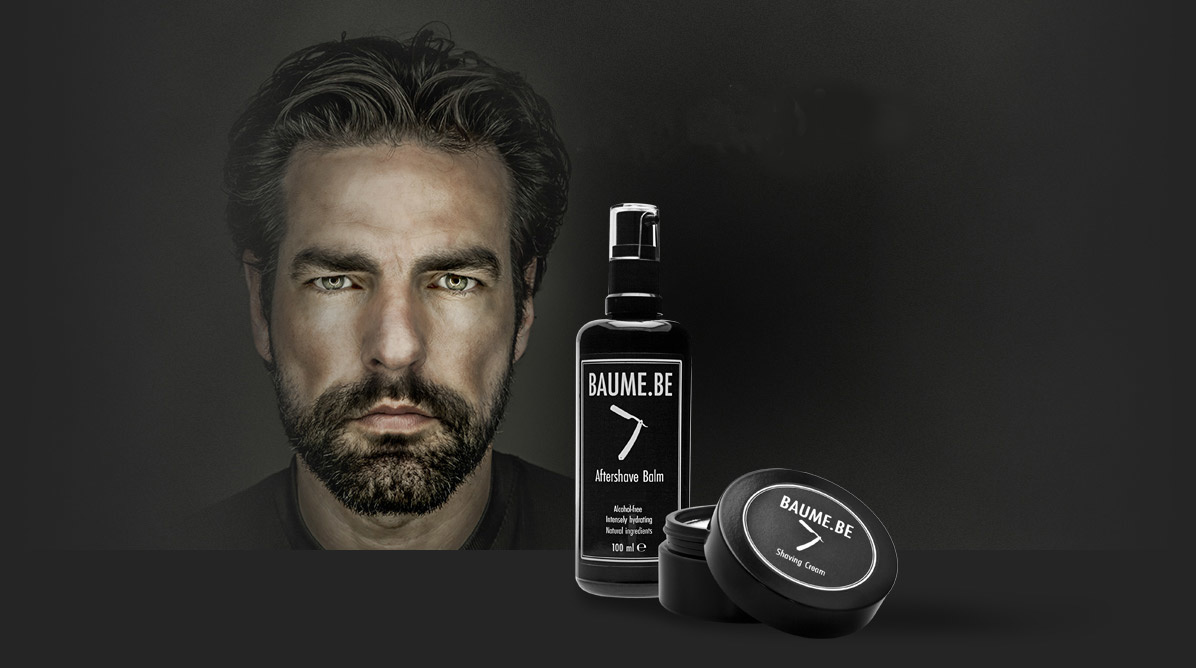 Baume
Baume.be is a Belgian brand, created from a demand for a product that can also be tolerated by men with sensitive skin. The founder of Baume.be has sensitive skin and cannot tolerate all products on the market. He used an alcohol-free, moisturizing and soothing balm as an after-shave . One day this product was taken off the market. There a problem arose. He did not go looking for a product that his skin could tolerate, but decided to make the Balm himself. Before he knew it he was in the Men's Grooming Business. Baume's shaving cream still gets a lot of positive reactions from men with sensitive skin today.
Got inspired? We have selected even more interesting items for you:
Blog: Shaving with the Shavete: this is all you need
Blog: Which razor is best for you?