Life used to be simple. Especially hairstyle technical. Not much choice in pastes to tame and style your hair. A compact sorting that we 'did it with'. Who doesn't know the jars with blue and yellow gel blubber at the supermarket.
A few used a jar of 'fat' from the drugstore or hairdresser. It couldn't get more exotic. In recent years, partly due to the growing number of barbers, many different hairstyling products have appeared on stage. From age-old but unknown 'grease' to pomade , clay , styling powder and paste that are produced in small batches in a very traditional way. From various countries.
Each jar or bottle with unique properties. Can't see the wax or spray for the trees? We have put them, and their properties, on the counter for you. Handy because: you may have been cramming the completely wrong butter into your curly forest for years. So it's high time for an AHA Erlebnis.

The difference between pomade, paste, clay, wax, gel and more!
In the world of hair styling, a wide variety of products have been launched over the years. From the well-known 'soaking wet' fluorescent gel to 'dry clay' for massaging into the hair and for tight modelling.
There are many product ranges with types for almost all hair types that it is now difficult to determine which product best suits your hair type. The Alphamen owe it to their stand to inform you in detail about which variants there are and which properties they have. Based on this you can then make the right choice which product best suits your type of hair.

Pomade
Grandfather was already a fan. This product exists in 3 compositions. Water, oil & clay. Since time immemorial, the oil version has been massaged into the hair. With the signature Slick Rick back to the 60-ties look. Jules Deelder like. Bright & shiny and with a large fan base. The version with petroleum (oil) as the main ingredient provides a solid hold, although the firmness can differ per pomade.
The oil-based pomade is a greasy substance and more difficult to wash out of the hair than the pomade with water as a foundation. The oil-based pomade is best washed out of the hair with a good shampoo and warm water. If there is still some left behind after washing, that is not a problem because the matter nourishes the hair and you then have to use less of it the next day. Another advantage is that you can model your hair all day long.
Water-based pomade generally becomes a bit 'harder', but it is easier to wash out of your hair. Most pomades give a lot of shine to the hair. The water-based pomade has become very popular in recent years. Many different types of these have also appeared on the market. There are also clay pomades with a higher hold but with a more matte finish. The slightly wetter pomades are also very suitable if you are blessed with curly hair.



Clay
You might not say it right away, but her clay has been on the rise in recent years. Clay provides a high hold and makes it easy to get and keep the hair solid in shape. Clay, as you would expect, usually has a matte finish. The popularity of clay among men is mainly due to the fact that it gives a lot of volume to the hair.
In principle, it is also suitable for men with thinner hair, but then use as little clay as possible. Rub it warm. If you rub too much of it into the thin hair, it can become too stiff, stick and tangle, with the result that you can no longer style it and run the risk of pulling strands of hair out of the scalp. So be careful with this.
A paste could therefore be a great alternative. Properly inserted clay does give more volume. If you are in possession of a thick head of hair, clay is also a great product, but it is a bit more difficult to apply than, for example, a paste. The advantage is that you can get voluminous, almost uncontrollable hair under control and model it in the desired model. There is always a clay that fits your hair type perfectly. The high hold & matte finish is therefore also very popular with plenty of men!
Paste
A styling paste is a very versatile product. It is a blend between a cream and clay, but slightly wetter in terms of design. It is comfortable to apply in the hair and available with a low, medium or high hold in a glossy or matte finish. So many possibilities.
It is very suitable for men with a thick head of hair because this product can be applied so smoothly in the haircut and can be easily restyled during the day because it does not dry in quickly. Paste is produced on a water basis, so it has the advantage that you can wash it out of the hair effortlessly.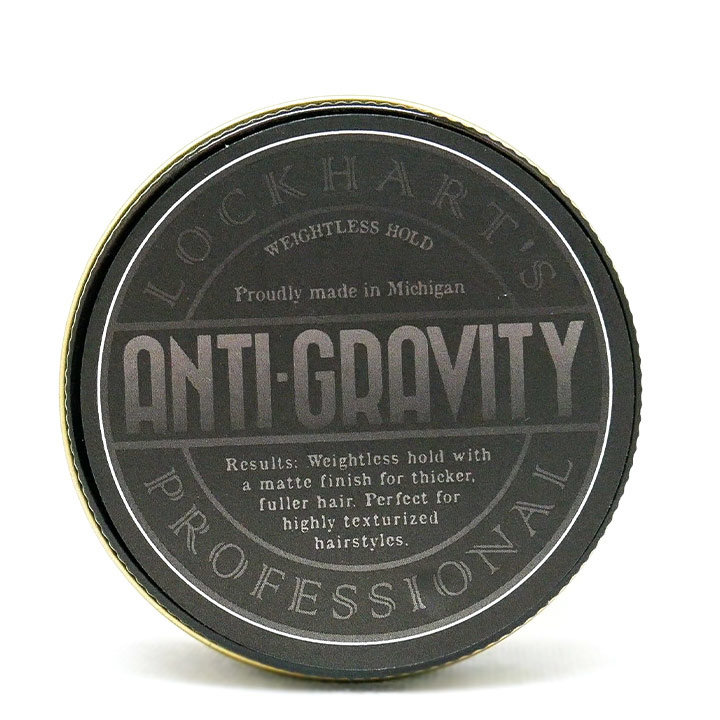 Wax
Hairwax is a very versatile and easy to massage product. Over the years it has become everyone's friend among hairstyling products. Available on water and oil base. Some wax variants have a structure made up of both basic ingredients. A mix of water and oil.
Due to its composition, wax is a dry and harder product than, for example, a clay. There are also quite a few variants that provide a high-gloss finish or a more matte look. Obviously, a wax with oil as a base is more challenging to wash out of the hair. Wax is not so much suitable for men with long hair.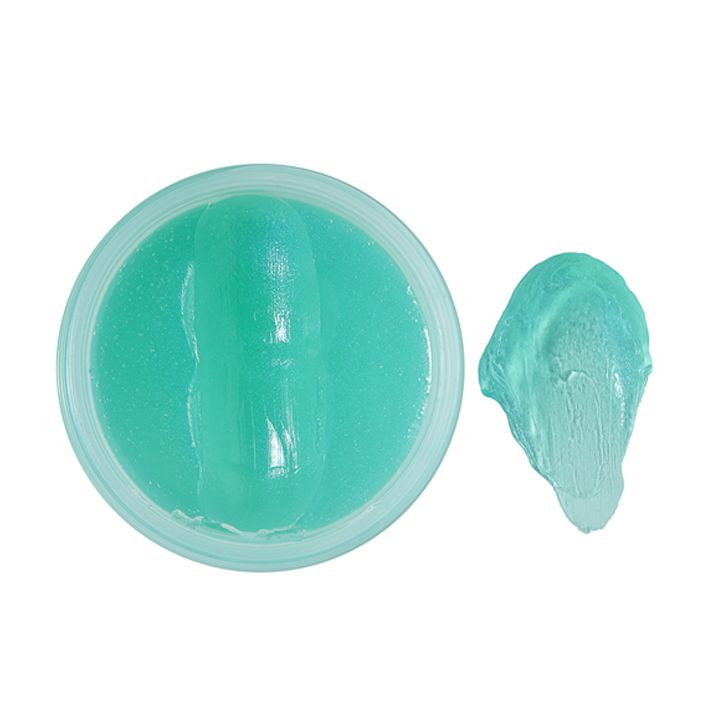 Gel
Hair gel is most similar to a pomade. Even if it is the poor man's variant. Gel is an (even) wetter product that dries harder than a pomade. It gives a fairly low hold because it falls apart more easily. Gel contains, how could it be otherwise, water as a base and the cheaper variants contain quite a lot of chemical components, which has the property to 'flake' in the hair. However, it is easy to wash out of the hair with warm water. Gel is best suited for short (spiny) hair and not for men with long(er) locks.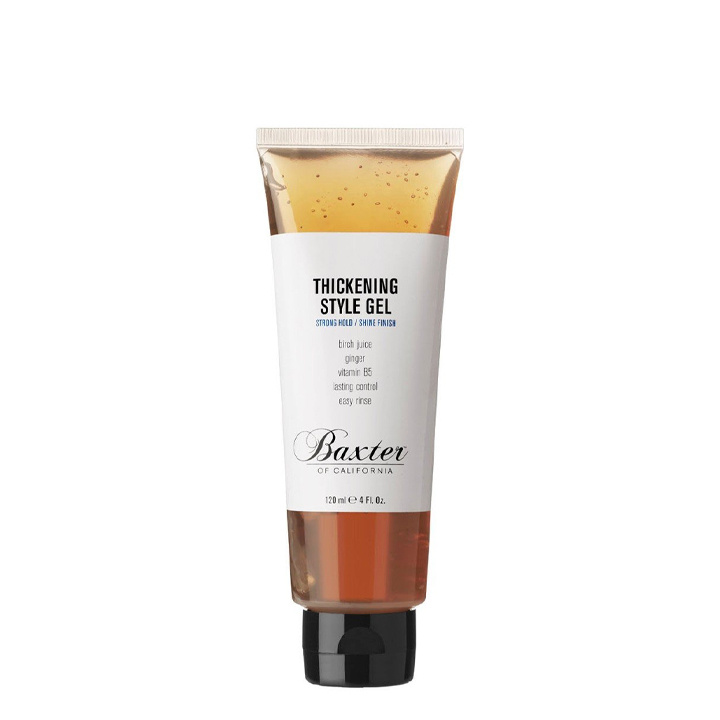 Cream
A cream comes in different variants, with a wet cut and intended to give the hair a robust, impetuous or casual look. Not so much to create a tight haircut. These hair creams are available in low, medium and high hold but usually have the properties of a medium hold.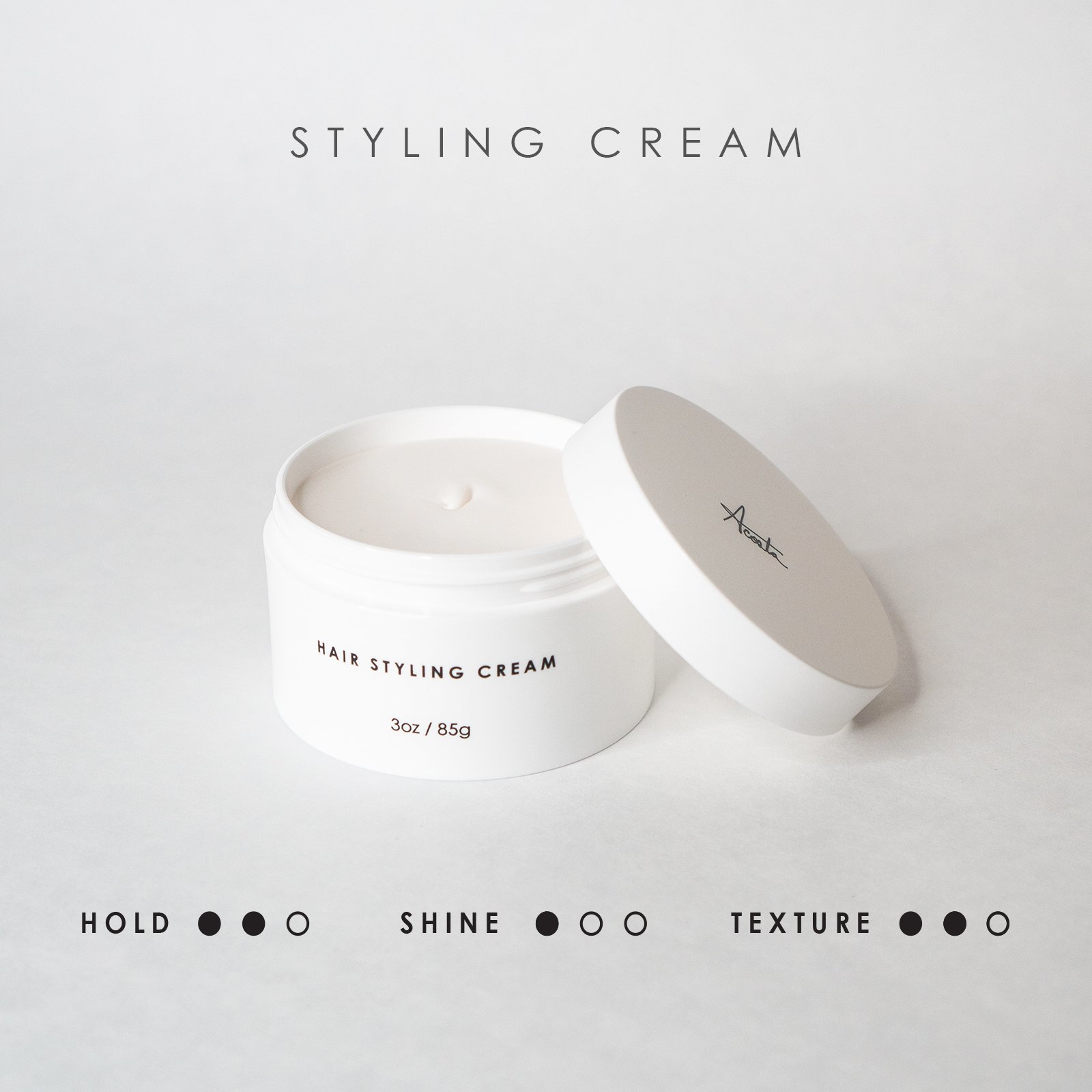 Styling Powder
Hair styling powder, also known as volume powder, is gaining ground in the Benelux. It is already very popular in various other countries and more and more men are discovering the benefits of this (pre) hairstyling product. Styling powder is applied at the roots in dry hair. Or you massage it into the hair itself and with this you achieve that the hair gets more volume.
With this styling powder you construct a full bunch with a matte finish. Of course it is possible to use another styling product afterwards, but it is certainly not always necessary.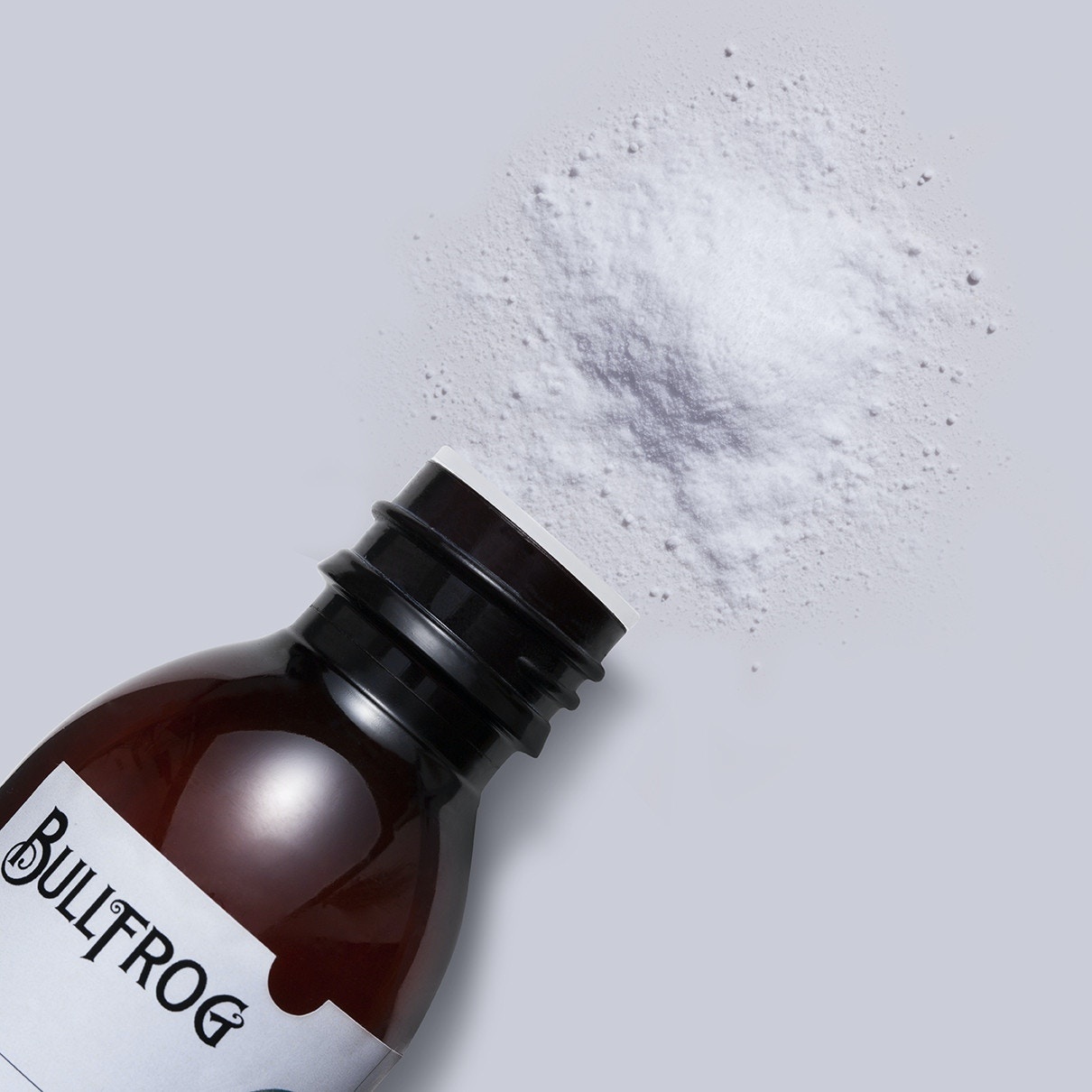 Styling Spray (Hair Spray, Grooming Spray & Sea Salt Spray)
In the past you didn't see a man so quickly with a spray can. Styling the hair with a spray was, traditionally, a little more feminine . But like so many things that are subject to change, men's hair spray has become an indispensable tool and part of their hair care arsenal.
Sprays, of course, come in many varieties. But for the sake of completeness, let's take a closer look at the features of the most commonly used types;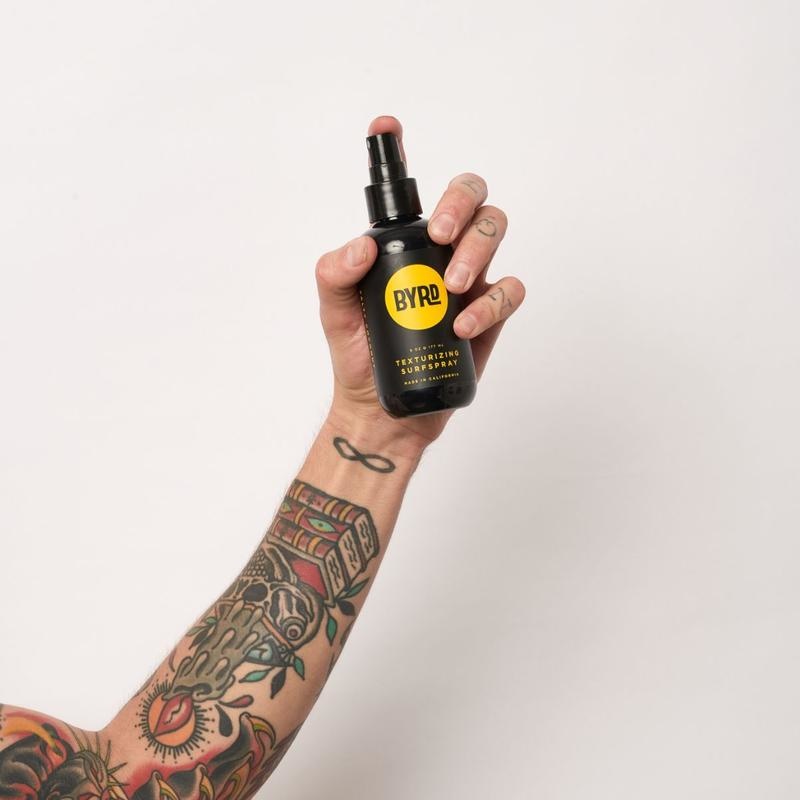 Hair spray
You don't use a hairspray to model your haircut, but more to keep it in shape. So for the finishing touch. A hairspray is a real afterstyling product. So you use it after blow-drying. Or after styling the hair with a wax or pomade to fix the hair afterwards.
Grooming Spray
There are grooming sprays that you can put into the hair after styling, but in general most grooming sprays are a pre-styling product. Most types give a stronger hold than hairspray. It's a real hair dryer spray. The most important properties of a grooming spray ? They offer protection against the heat of the hair dryer and provide extra volume and shine in the hair.
Sea Salt Spray
A Sea Salt spray also falls under the pre-stylers , and are becoming increasingly popular. A Sea Salt spray or sea salt spray does have different properties than a hairspray or other hair sprays. This product is literally a water based spray with added sea salt.
Benefit: Sea salt opens the shafts of the hair follicles and removes the accumulated dirt and dead skin cells, making the hair less stiff. It gives your hair a natural hold without being stuck on your head. This type of spray does not give a super strong hold, but can be combined with, for example, a pomade.
In addition to giving volume, the hair also tends to curl more when using a sea salt spray. Apply the spray to wet hair after showering and style with fingers. The hair will get a nice curl.
So if you want more wavy hair, you could consider a sea salt spray. This type of hairstyler also gives your haircut a healthy beach look. Good to know: there are also "Sea Salt" sprays on the market with artificial ingredients. And those are not actually Sea Salt products.
Hopefully, based on our text and explanation, you can now make a better choice which product best suits your haircut! And if you have any doubts or questions, we would of course like to hear from you. You can also ask your barber for advice. He gladly gives that. Do we have a number of top brands in our digital boutique? But of course!
Anyway, ENJOY!
Your friends, The Alpha Men.