With the all-new collection of Forte Series coming up (pre-order here at a discount) we thought it would be a good time to write something about the Forte Series Texture Clay . The first product of Forte Series has been available for several months now and has since gone through the ceiling. We were surprised with the enormous popularity that the product has gained in our store in a short time. Is the product really that good?
Forte Series is of course the brand of the well-known influencer Alex Costa. He is known for his great haircut that he takes great care of. He himself often uses the Texture clay in his videos. That of course contributes enormously to brand awareness. But to test whether the product is really that good, we actually have to compare it to a similar product that has proven itself for a long time. Then of course we end up with Hanz De Fuko's Claymation . The Hanz De Fuko Claymation has been one of the best and most popular clays on the market for years. That's why we put them side by side and compare the most important features.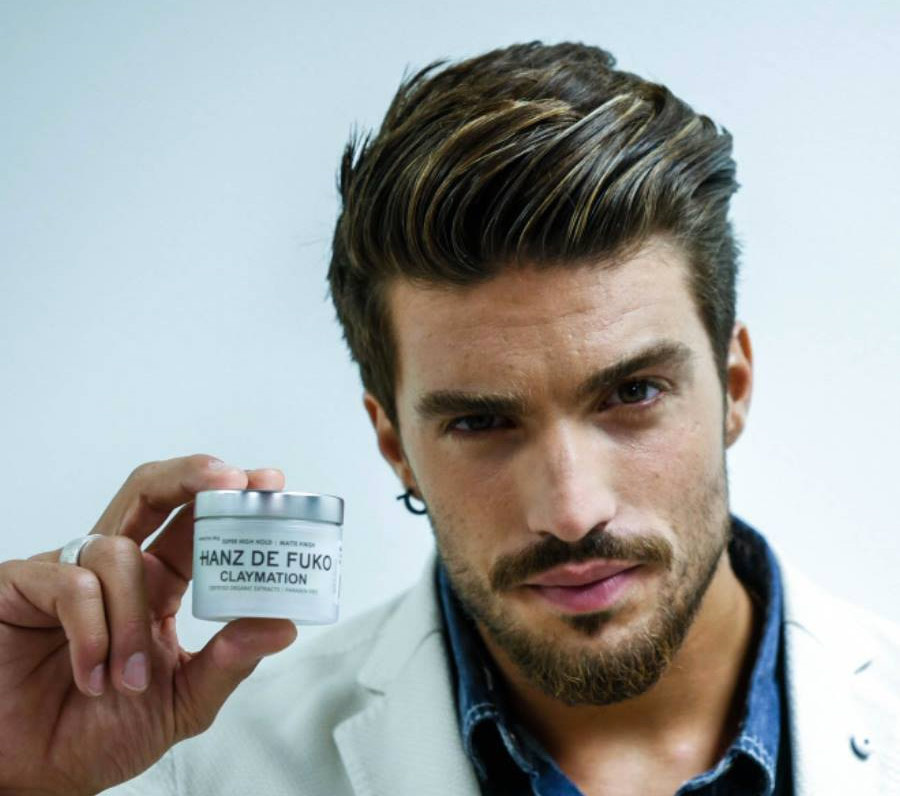 Hans de Fuko
Hanz de Fuko was founded in 2009 by David Alfonso and his best friend Christopher Zent. They wanted to get rid of boring corporate life and create something that would break through today's standards. A product with which every man can express his own creativity. The traditional way of thinking about male grooming had to change. For this, the man had to have access to products that are more stylish and innovative. This is how Hanz de Fuko was born. They were the first brand to send products to influencers to gain brand awareness. The brand quickly became world famous. Well-known stars such as David Beckham and Hugh Jackman, for example, use Hanz de Fuko products.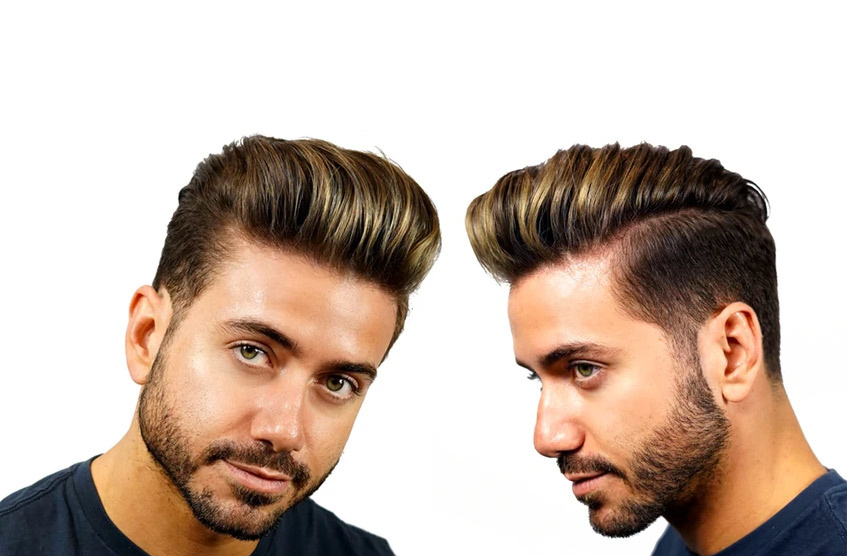 Fort Series
The world now looks completely different. Hanz de Fuko sent their products to influencers, and now influencers are coming up with their products themselves. So is Alex Costa, one of the biggest youtubers in the field of everything that has to do with male grooming. Alex is someone who is known for his great looks. Many people always wonder what exactly he does with his hair. He would have to stand in front of the mirror for hours. Well not so. According to Alex, it's about using the right product and how you use it. It inspired Alex to develop his own products. He built a complete community around Forte Series and developed the product entirely based on the needs of the people in his community. The result was the Texture clay. A clay that provides a lot of hold, texture and also cares for the hair. Here you can see the clay in action.


Claymation vs Texture Clay
Hanz de Fuko's Claymation is one of the most acclaimed hair styling products in the world and certainly Hanz de Fuko's bestseller. The Texture Clay from Forte Series has only just really existed. Let's see how it holds up.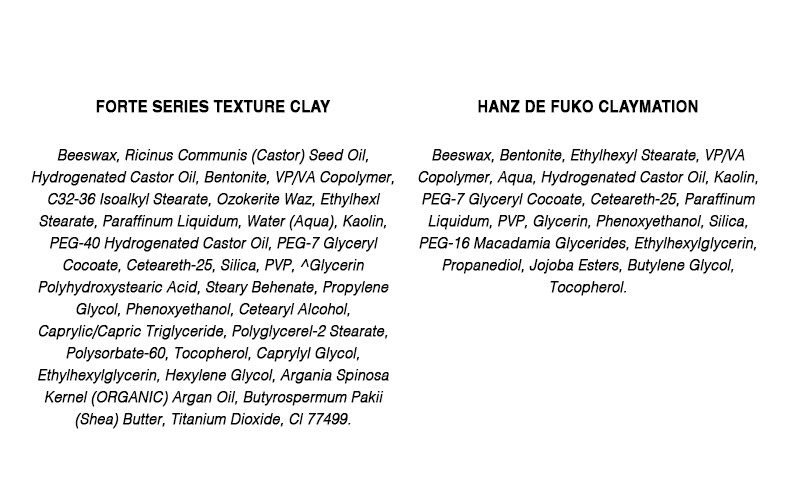 Ingredients
It is striking that the ingredients list of the texture clay is a lot longer. It contains a little more caring ingredients and a few more ingredients for shelf life. They are both made from natural ingredients. Looking at the active ingredients, both products are very similar. They both contain a lot of beeswax and bentonite. That is a good sign. Bentonite is a type of clay that gives the hair a lot of volume. Both products are actually not that different from each other on paper. Only the proportions are slightly different. Score: 0 - 0


Odor
If you really are a fetishist when it comes to fragrances, we have to disappoint you. Both products contain no perfume and therefore have a neutral scent. The only thing you could catch in terms of smell, are the ingredients themselves. The advantage is, of course, that the product becomes less sensitive to taste and also less likely to cause allergic reactions. Score 0 - 0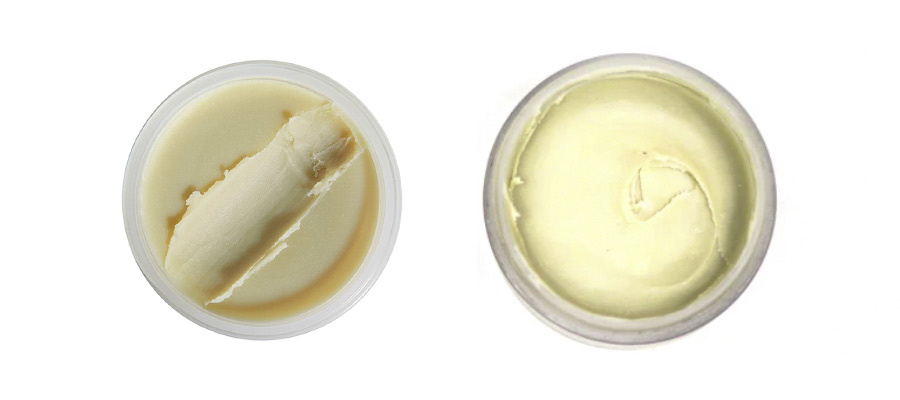 Structure and apply in the hair
At first glance, both products look the same in the jar. But appearances are deceiving. You will notice the difference when you want to remove the product from the jar. The Texture clay is a lot thicker and harder than the Claymation. You can easily remove the claymation from the jar with your fingertip and spread it over your hand quite easily.
With the Texture clay you will really have to press into the product with your fingertip to get something out of it. It takes a bit of rubbing in your hand to spread the product. Eventually the product heats up and it goes a lot easier.
Applying
You will also notice the difference above when applying. The claymation is smooth and you can easily distribute it through your hair. The Texture clay feels a bit stickier and is sometimes a bit rough. Not so bad that it's annoying, but more than the claymation. Once distributed in the hair, the Texture clay gives much more control than the claymation. Still, the ease of use of the claymation is better here. Score: 0 - 1 for Claymation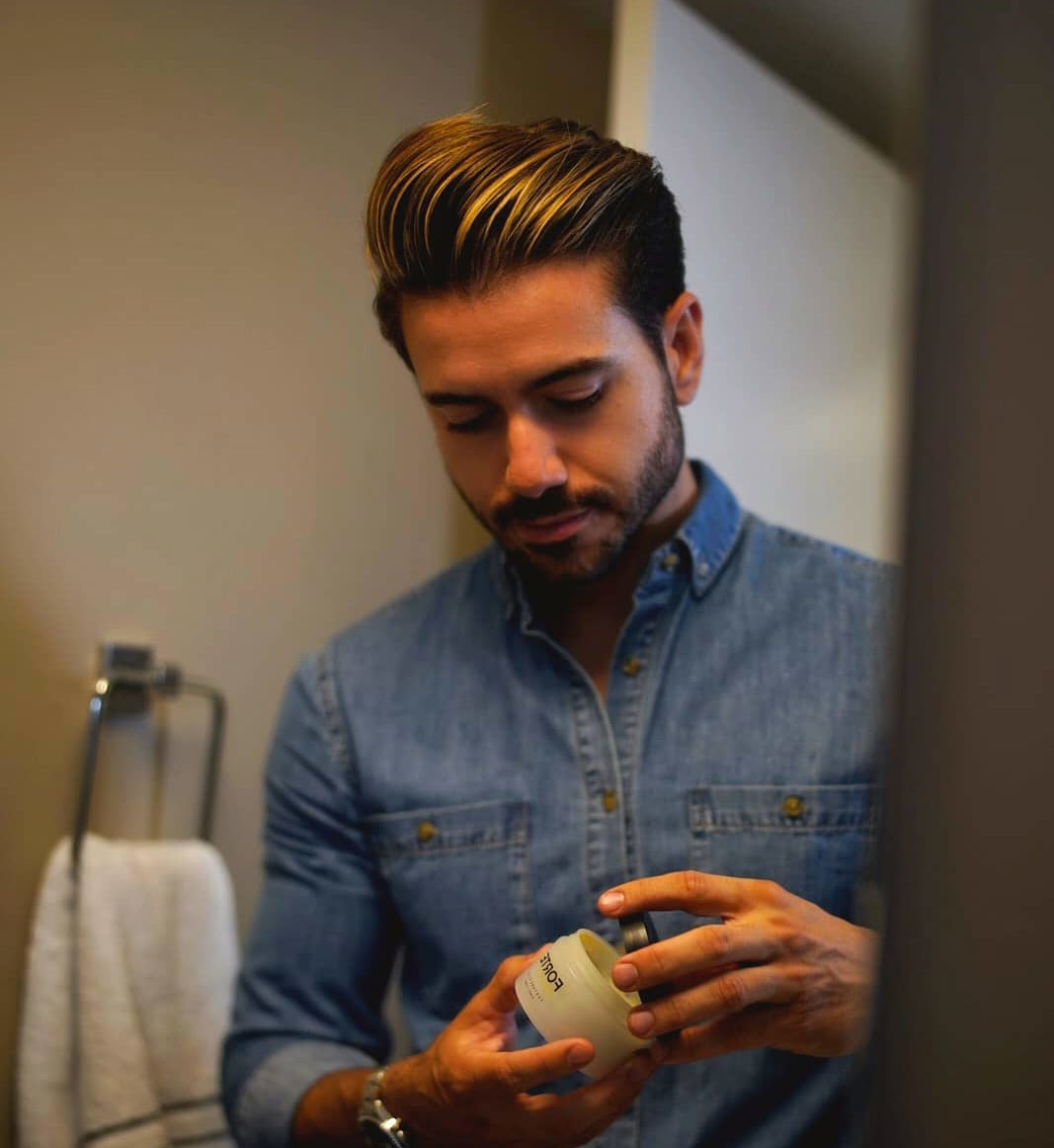 Hold
The Texture Clay may be a bit stiffer than the Claymation, but in terms of Hold, the Texture Clay absolutely blows the Claymation over. The Claymation has a good flexible hold and is not bad at all. Still one of the best. But you just have more control over your hair and it just lasts longer. The hair is also easy to remodel. You hardly notice that stiffness after application. We are positively surprised! This point goes to Forte Series. Score: 1 -1


shine
Glans or Shine is of course very personal. One wants a little natural shine and the other really matte. Hanz de Fuko's Claymation should give a matte finish. We don't think that's entirely true. It has a little bit of natural shine, but not completely matte. The Texture Clay really gives a matte effect. It is therefore somewhat drier than the Claymation. We believe that a clay should be matte. That's why this one goes to the Texture Clay. Score: 2-1 for Forte Series.

wash out
Both products contain a lot of beeswax. Both are therefore not completely water-based. You will also notice this when washing out both products. It doesn't really work with just water. Fortunately, just a little bit of shampoo is enough to get both products out of your hair. Both products actually score equally on this. Score still: 2-1


Price:
This is where it gets really interesting. both products are about the same price. It saves exactly one euro. You get the Claymation in a jar of 56 grams. The Texture Clay comes in a jar of yes, 100 ml! So the Texture Clay is pretty well priced. That's why this point also goes to the Texture Clay. Score: 3-1


And the winner is.....
Looking at the score, the Texture Clay is clearly the winner between these two. Yet it is very personal. It just depends on what you are looking for in a product. Do you want your hair to stay in place and have a lot of control? Then the Texture Clay clearly wins. If you go purely for ease of use and a more flexible hold, then the Claymation is your product. It is a somewhat smoother product. The gloss is also the deciding factor for some men. One wants matte and the other wants a little bit of shine.
Is Forte Series' Texture Clay a hype from the world of influencers? Absolutely not. It can compete with the best clays on the market. As far as we're concerned, it's a keeper.
Got inspired? We have selected even more interesting items for you: