If you are not (fully) familiar with this phenomenon, we would like to explain how it came about. Movember. Mo is slang for Mustache and November is the awareness month . Grow your mustache for a month. And all this for a great cause.
A charitable organization, Livestrong & The Prostate Cancer Foundation, who draw worldwide attention to the serious conditions: prostate cancer, testicular cancer and the mental struggles that this entails. Movember also draws attention to depression and suicide prevention in men.
During various large-scale campaigns and events, not only as much money as possible is collected for scientific research, but attention is also drawn in a playful way. One part is growing a mustache. A symbol that grabs around the world in the month of November. And rightly so. 1 in 6 men is affected by prostate cancer, while testicular cancer occurs very regularly in men between the ages of 18 and 35.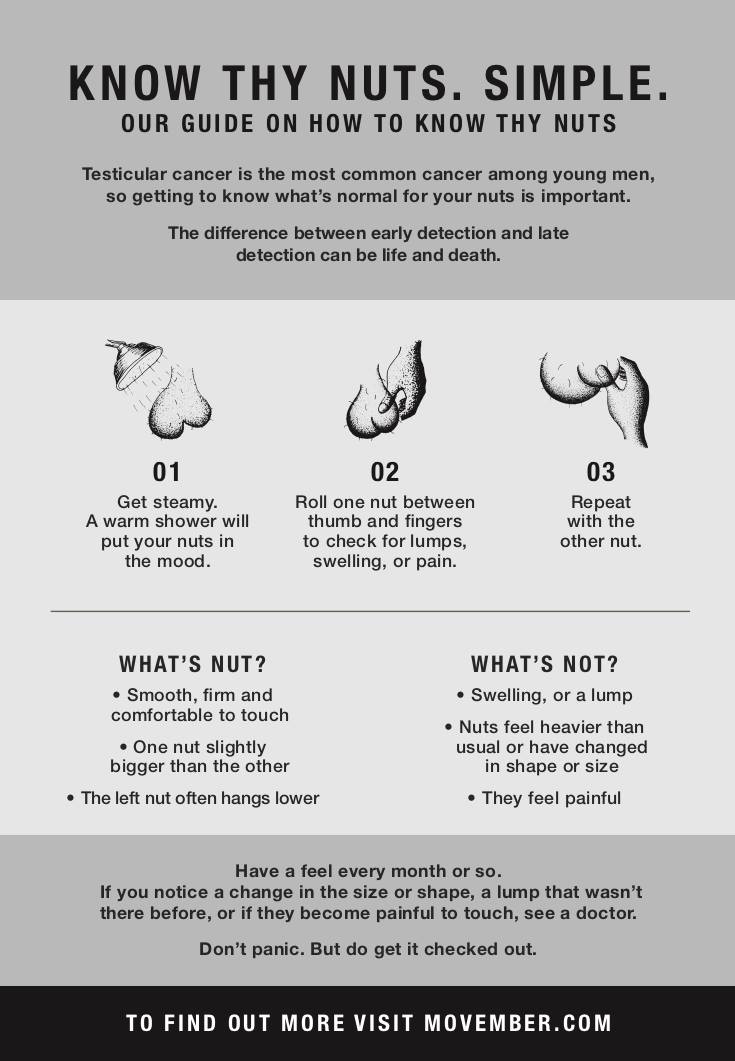 How did Movember come about?
The Movember Foundation was established in Australia in 1999. Around 2004, a group of 30 men started growing mustaches to give the initiative a face. The Movember Foundation is the driving force behind all charity work and they want to generate the right attention by wearing the mustache, or rather: give the (un)health of men a face.
Making both physical and mental health a topic of discussion all over the world with the symbol on the lip. Goal: collect as much money as possible for research and: find The Cure. So that survival chances grow! The mustache thus becomes A Badge Of Honor and stands for MOVEMBER.


What has Movember brought about over the years?
Particularly due to Social Media, the attention for Movember has increased enormously. It now has a large number of followers who go positive every year worldwide to give as much attention as possible to and raise money for research. These are both men and women better known as, The Mo Bro's & Mo Sisters.
At the end of November, especially in The States, they organize so-called Gala Partés where gentlemen and ladies come together to celebrate their Mo'Journey. The men then choose the best outfit for their mustache and can win the Man Of Movember title. Always fun, that game element. Despite the serious nature.


Some facts about Movember's successes
Since the start of Movember, more than 800 million euros have been raised for research
The organization is active in more than 20 countries – with more to follow
The Movember Foundation now has about 3 million members worldwide (Bros & Sistas)
The Foundation is not tied to the government and is in the top 100 of the best charities worldwide
Proceeds in the Netherlands go to Radboud and the Erasmus Medical Center
The administrative costs are a fraction at 8%, so that most of the money is fortunately actually used for research. This is a minimal percentage compared to other charities

De Snor: From historical dandy to unsightly flax
Mustaches are actually not very numerous these days. Perhaps because it is reminiscent of the 70s and the beginning of The Eighties. In the seventies, the mustache and sideburns were quite hip. And especially the feral variants of it. They ran rampant. Especially in the porn scene, a mustache was an important eye-catching detail. Walrus type. This upper lip hair is also regularly associated with it. We think. And wide legs. Also hot & happening.
On the other hand, even a soft drink was named MUSTACHE. Especially because when you sipped it as a child, a white horizontal white hair sniffer appeared. In the 80s no sideburns with the mustache but the well-known mat. They became hip again for a while when New Kids was released. The asos from Maaskantje. Refined Nitro.
Then ... in the past. 1920s & 1930s. Bowler hat. Business suit. Dandy mustache full of mustache wax . Steve British. Roaring! Fortunately, we do see this type of mustache popping up a bit more. Includes bow tie and matching dress. To be honest? We Are Loving This! Ultimate self-care. And if you still leave your mustache... Now beards have been in for a while. And we don't see this changing any time soon.
From sleek short design to masculine beards that made you look perfect as a Viking. If you are in possession of a beard, leaving a mustache, now grown, is a piece of cake. Then you can immediately make a statement as of November 1 by trimming the beard and letting the mustache shine in full regalia!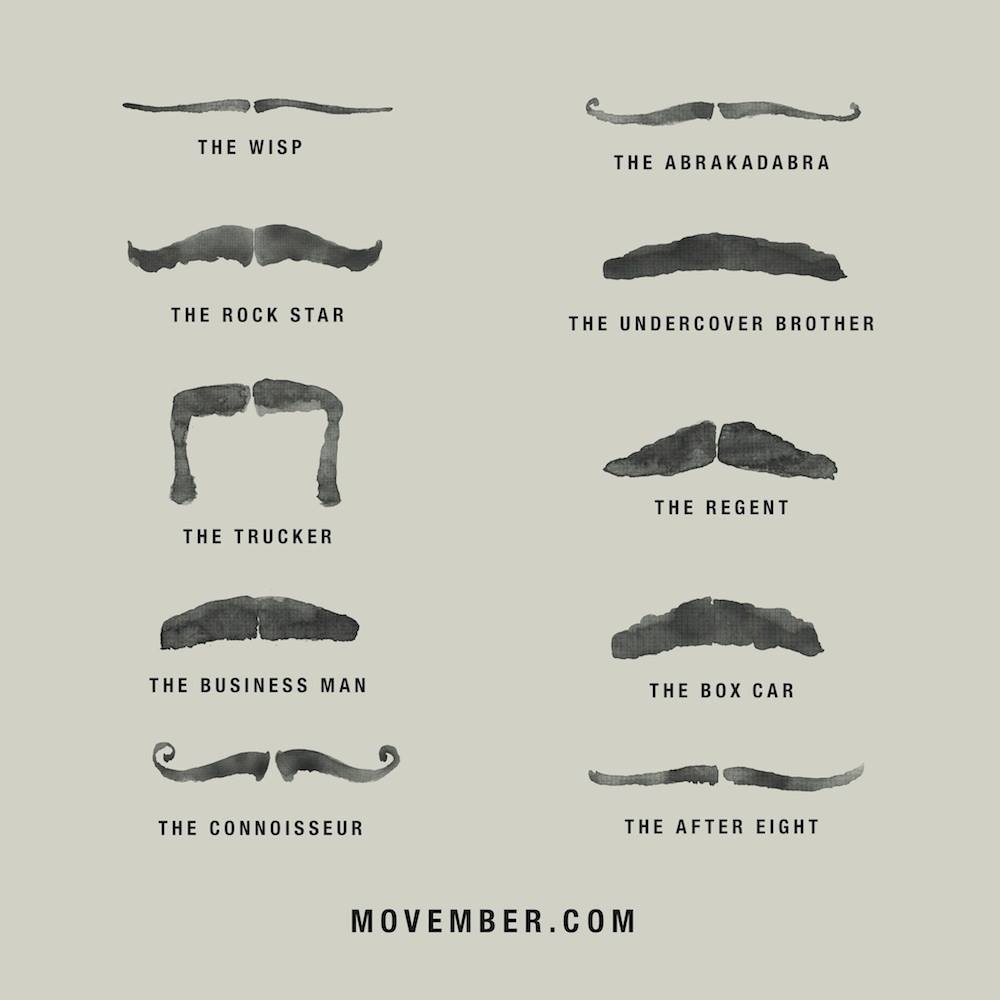 What is the best way to grow a mustache?
In principle, you shave the upper lip bald the day before November 1. From that moment on, nature takes over. Of course you shave away the beard stubble so that only 1 visible eye-catching work of art is created under the nose. Iconic hair that serves a purpose. Below the road to a fancy mustache.
The kick off
You have decided to grow a full mustache. He wants to stand his ground. Make sure that the stiffer lip is in good shape. In terms of skin. You can use a good oil to take good care of the skin. Especially when the first mustache flax presents itself. Or perhaps all those thick stubble that immediately matter. Let it grow nicely. Stroke just a little. But not too much.
Grand design
Of course it depends on what type of skin and hair follicles you have. For some men, mustache and beard growth does not always work well. This also has to do with genetics. How hair growth is genetically determined. When you have the Tom Selleck DNA you will soon have an exceptionally funky mustache.
If you are less lucky, you just go through life as Rikkert New Kid Biemans . Boy! In general, it is best to grow a mustache and then think carefully about what type you want to shape. With the copies of Ron Jeremy or Jim Post you will even loose tongues in Movember…

What to do if a mustache starts to irritate?
You don't have to, but you can. That a sneaky irritation is going to grab under the whiskers. Especially if you fiddle with it all the time. The subcutaneous tissue is not a fan of that. And neither do the hairs. An oasis for the mustache? Beard oil . That keeps the whiskers vibrant and nourishes them. The skin, by the way, too. Then things stay smoothly oiled.
There are very nice ones. Even versions that smell of rum and tobacco. But you and your environment must love that. There are also 'vanilla' variants that smell comfy. Good news. The Itch Will Stop. Eventually. And you know, compared to a terrible disease, a little itch is child play.


How can I best maintain the mustache?
When your whiskers, after consuming the first rays of the sun while sobbing, reach puberty, it is important to let them mustache with satisfaction. Of course it depends on how quickly the work of art takes shape, but it doesn't hurt to keep a mustache comb at hand to dress the hair.
Scissors are also useful because the mustache is not supposed to grow over the lip section. That's annoying and it doesn't look right. Are you going to bite it all the time. Do that on your nails! With a small pair of scissors you can flawlessly trim and model the mustache. You can of course also use a trimmer for this.


Which products can I use best to keep the mustache healthy?
When the mustache starts to take its (final) shape, it is important to cherish it. Various products have been developed for this. Which of course we have in our digital showcase. Let's put together the most important ones.
What's the best way to keep my mustache clean?
If you always have a shaved face , it takes some getting used to. With a mustache, the care is a bit different. Chicken chews, for example. Or a bowl of fresh snert provide an unintended coating of the whiskers. Goulash or chicken curry as well.
To keep the mustache in the right color and in good condition, it is therefore important that you keep the mustache clean after consuming food. So rinse briefly with lukewarm water after eating. With a beard shampoo you can keep the hair fresh and fruity and a beard conditioner that moisturizes and keeps it shiny.

How can I keep my mustache in shape?
TLC – Groom the mustache like your rare convertible or Harley Davidson. A mustache also needs love and attention. Then you get a lot in return. A blazingly eye-catching decorative strip that will take you just that little bit more seriously, Freddy! For the sake of completeness, let's give you a few more Alpha to knows so that you can let your mustache shine stylishly well beyond Movember.
Don't pick your nose. So not your mustache either. A mustache hates to be plucked.
Groom the specimen with a mustache comb , trimmer and scissors.
Sing (or hum) him a song now and then.
Wash it regularly with an organic beard shampoo (NOT with those fake foam bottles from the supermarket!)
Use mustache wax to style & oil to make your mustache look healthy, masculine and vibrant.
Consume vitamin B.
Hydrate by drinking as much water as possible. Then your whiskers from the hair follicles are frequently oiled with aqua.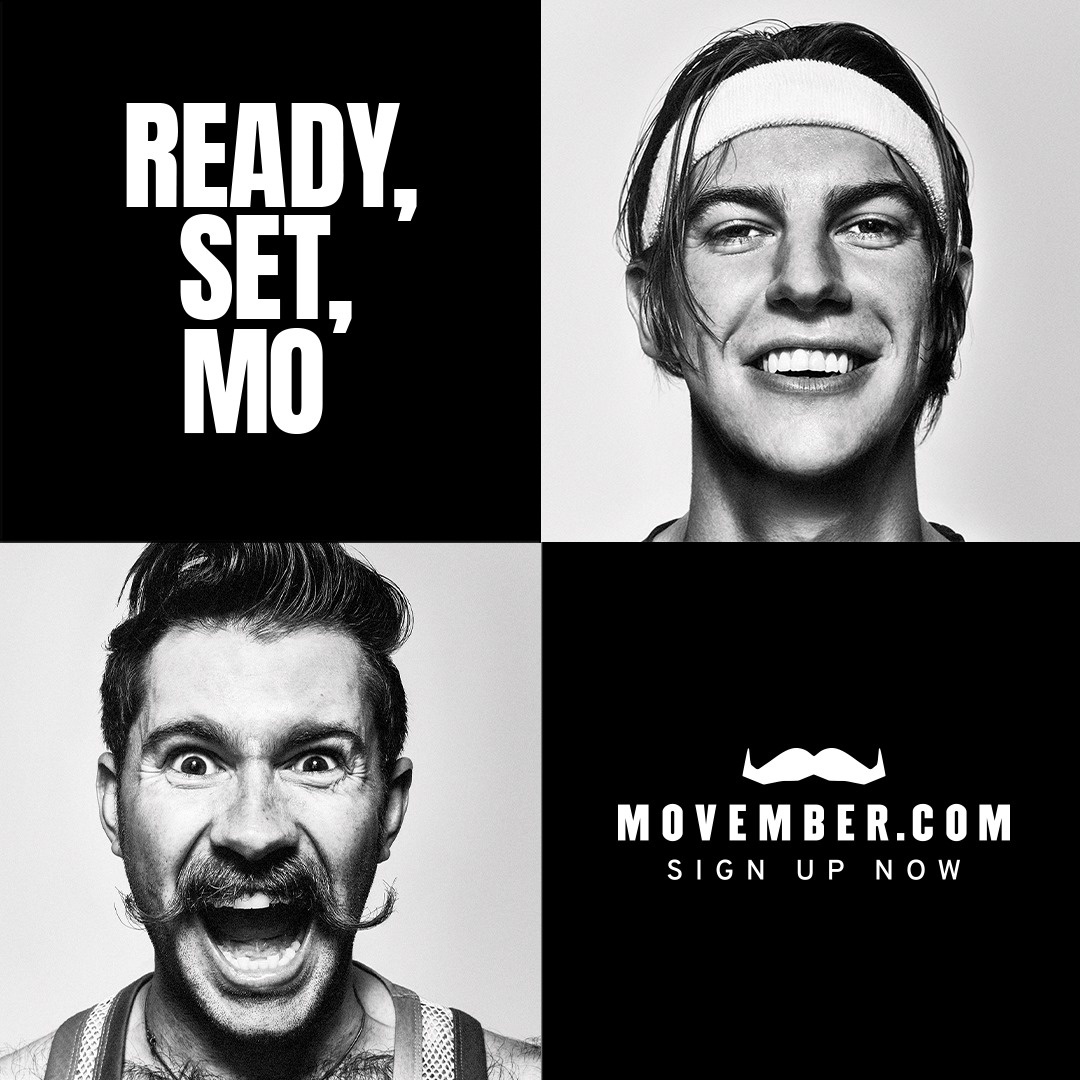 How can you participate in the various initiatives of The Movember Foundation?
The Movember Foundation has again this year a number of great initiatives such as:
Of course we Alpha's hope that you too will grow your mustache from November 1st and thus contribute to this wonderful and much-needed charity. We do too! Of course we also hope to help you on how you can best let your artwork flourish under your nose.
Keep it growing & flowing!
Your friends, The Alpha Men.